Bone marrow recipes
Bone marrow is the soft substance that fills the hollow parts of bones. It's cheap, rich in flavour and quick to cook. It is delicious roasted or fried, but is most often used to add depth and flavour to broths, soups and stocks. Try our delicious recipes using bone marrow, including beef and oyster pie, burgers and pho.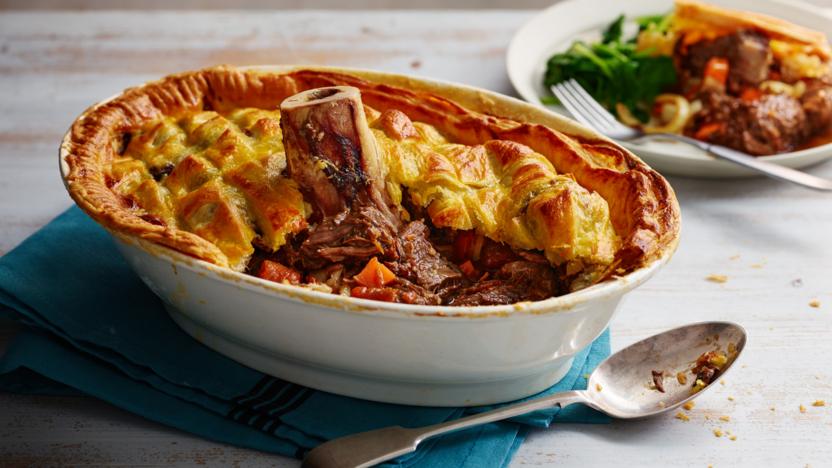 by Pippa Middlehurst
Marrow bone and the oysters are both optional in this pie, but they're definitely worth adding for a full, hearty flavour. Save time by using a pressure cooker if you have one.
Main course