Boar recipes
Wild boar were extinct in the wild in the UK for a few hundred years and have only recently reappeared in the wild. For this reason, the 'wild' boar sold in Britain is in fact usually farmed. The meat has little fat and resembles a darker, denser version of pork.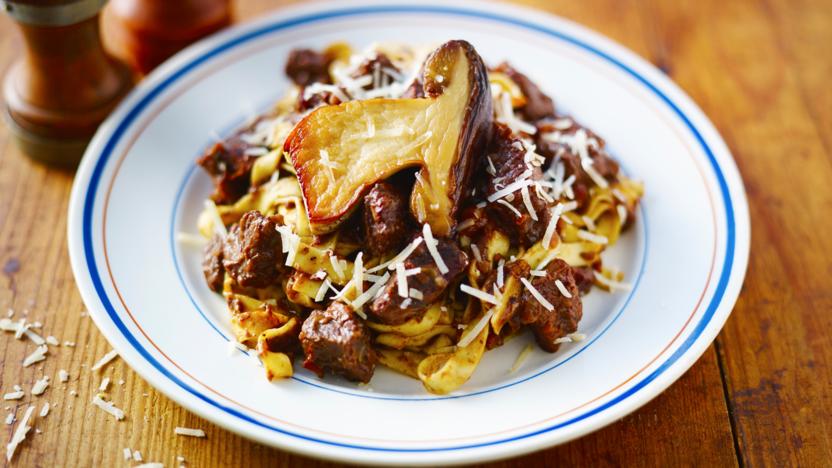 by Michel Roux Jr.
Meltingly tender wild boar, stewed in rich tomato and red wine sauce. Served with fresh, homemade tagliatelle.
Equipment and preparation: For this recipe you will need an oven-proof, heavy-based pan with a lid and a pasta machine.
Main course
Preparation
Boar can be substituted for pork or venison in most recipes and should always be served well-cooked. Popular cuts are the saddle and loin chops. The meat is also made into sausages and burgers.