Blini recipes
Blinis make a great party dish served with soured cream and smoked salmon. Make batches of them as they freeze well. Blinis are yeasted pancakes, traditionally from Russia, and made from buckwheat flour and served with caviar.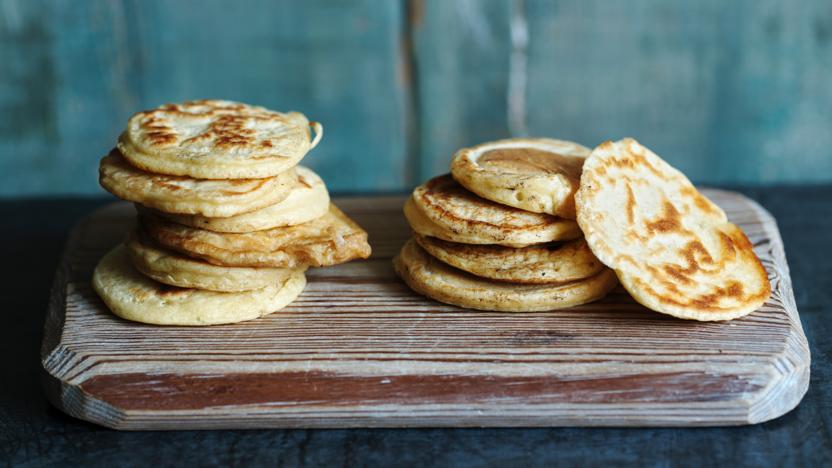 by Auguste Escoffier
Make up a batch of these blinis for a party – if the recipe gives you too many you can freeze them. Delicious served with smoked salmon and soured cream, or maybe a spot of caviar.
Starters & nibbles