Black bean recipes
Also called black turtle beans, black bean recipes are a staple of Latin American and Mexican cooking. High in protein, but rich and creamy, they're great for chillis, as a filling for wraps or blended to a refried bean paste for nachos or quesadillas.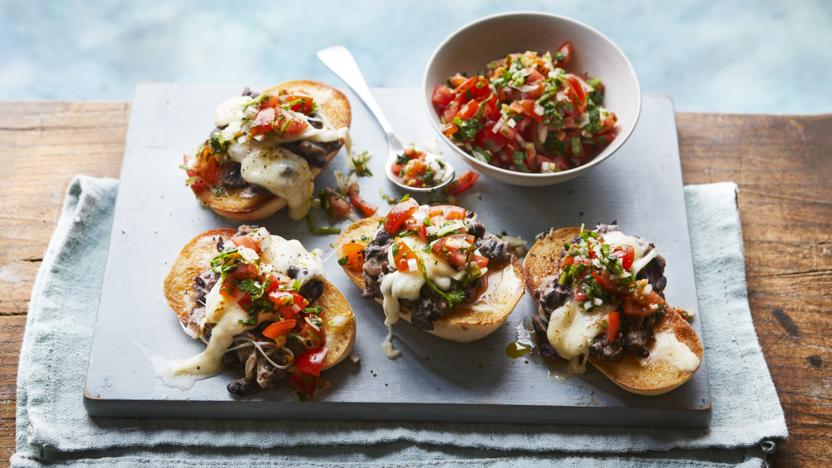 by Izy Hossack
Make a batch of refried beans and enjoy them in tacos, or with a variety of Mexican dishes. Using tinned black beans means the refried beans will be ready in no time! Use the leftovers to make molletes – a Mexican version of beans on toast, with melty cheese and a refreshing spoonful of pico de gallo salsa on the side.
Brunch
Buyer's guide
You can buy fermented black beans in Asian grocers or supermarkets to make your own black bean sauce. They are preserved in salt and should be rinsed well before using.