Black bean recipes
Also called black turtle beans, black bean recipes are a staple of Latin American and Mexican cooking. High in protein, but rich and creamy, they're great for chillis, as a filling for wraps or blended to a refried bean paste for nachos or quesadillas.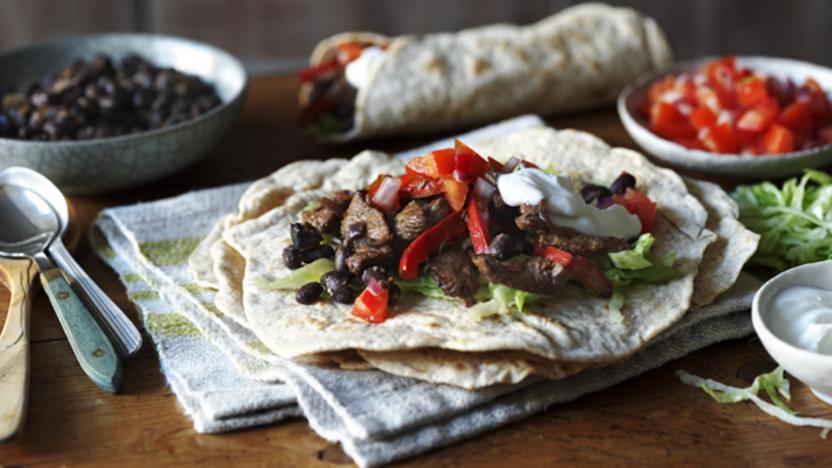 by Tim Maddams
This healthy beef burrito recipe cuts out most of the fat associated with Mexican food, but there's no compromise on flavour.
This meal provides 434 kcal, 36g protein, 53g carbohydrate (of which 11g sugars), 9g fat (of which 2.7g saturates), 11.5g fibre and 1.1g salt per portion.
Main course
Buyer's guide
You can buy fermented black beans in Asian grocers or supermarkets to make your own black bean sauce. They are preserved in salt and should be rinsed well before using.