Beetroot recipes
Enjoy beetroot recipes for salads, risottos or soups with a dollop of cooling soured cream. The sweet, earthy flavour of beetroot and gaudy colour also work well in cakes. Chocolate and beetroot are a particularly heavenly combination.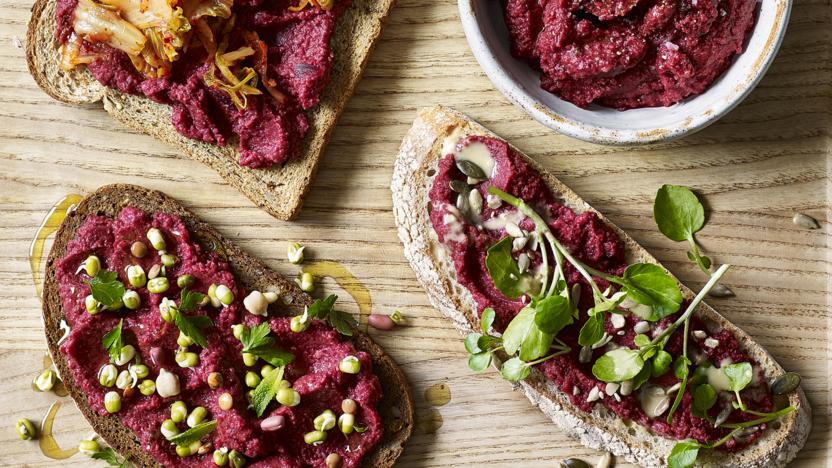 by Dr Rupy Aujla
This vibrant and nutritious beetroot hummus is for great for dipping, or use as a filling for these vegan sandwiches.
For this recipe you will need a food processor.
Light meals & snacks
Buyer's guide
Look for small beetroots with the stalks still intact.
Storage
To store fresh beetroot, cut off the leafy tops and then place to dry in a single layer in a wooden or cardboard box.
Preparation
To cook wash - but don't peel - the beetroot and either boil, steam or bake until tender. Once cool enough, the outer skin should be rubbed off. To avoid stained hands, wash them and anything else you've used as soon as possible. Beetroot leaves and stems can also be eaten: cook them as you would any other spring greens.
Typically made with beetroot