Brisket recipes
A cut of beef taken from just below the shoulder along the length of the chest/breast. It's a fairly firm cut, so it's inexpensive, and benefits from long, slow cooking. Sold on the bone, or boned and rolled, it's often cooked in one piece. Delicious pot roasted, poached or braised and used in casseroles or stews.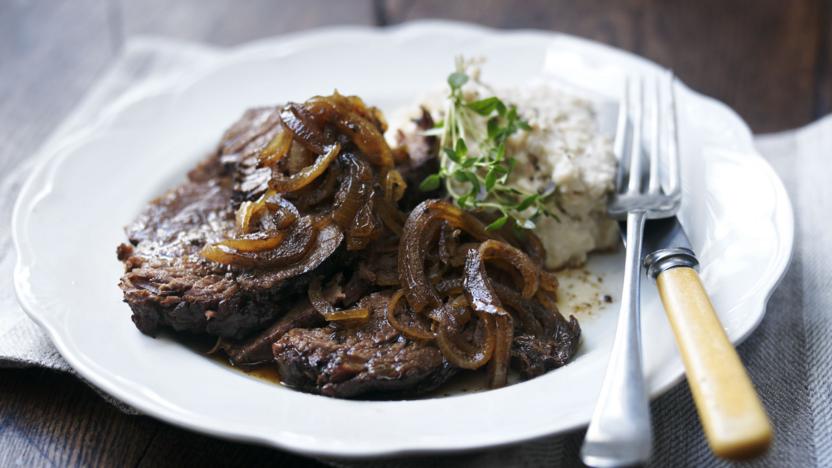 by Rachel Manley
This slow-cooker brisket recipe brings two of our favourite things together.: tender shreds of beef and easy slow cooking. This recipe requires no browning, but the stout makes the beef dark, rich and tender. A creamy bean mash is the perfect accompaniment.
If you are making this recipe to serve two, make half the mash as, unlike the beef, it won't freeze well.
Equipment: you need a slow cooker and a blender to make this recipe.
Main course
Typically made with brisket