Béarnaise sauce recipes
A classic French sauce made with a reduction of vinegar, white wine, tarragon, black peppercorns and shallots. It is finished with egg yolks and butter. Delicious served with any plain meat or fish.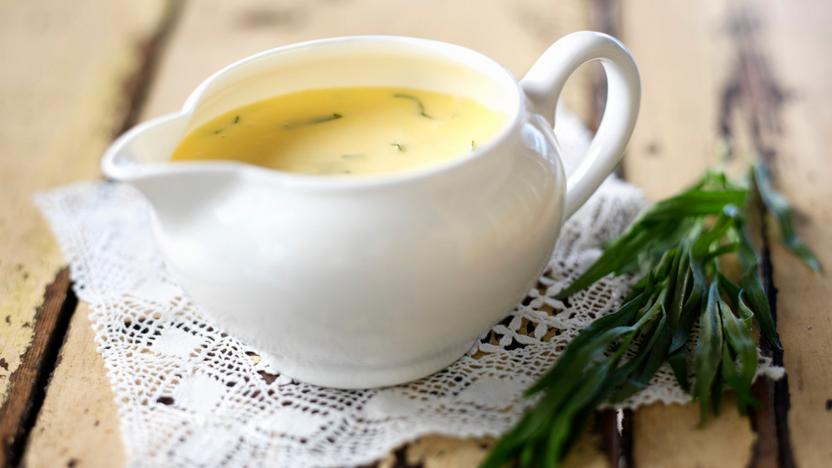 Follow this step-by-step recipe for how to make one of the French classics, béarnaise sauce.
Other
More béarnaise sauce recipes