Basmati rice recipes
Basmati is a long-grain rice from India, considered to be one of the best-quality white rices. It has a distinctive aroma and, when cooked, each grain should remain separate, giving a light, fluffy result. It is the perfect accompaniment to Indian curries and is used in biriyani and pilaf dishes.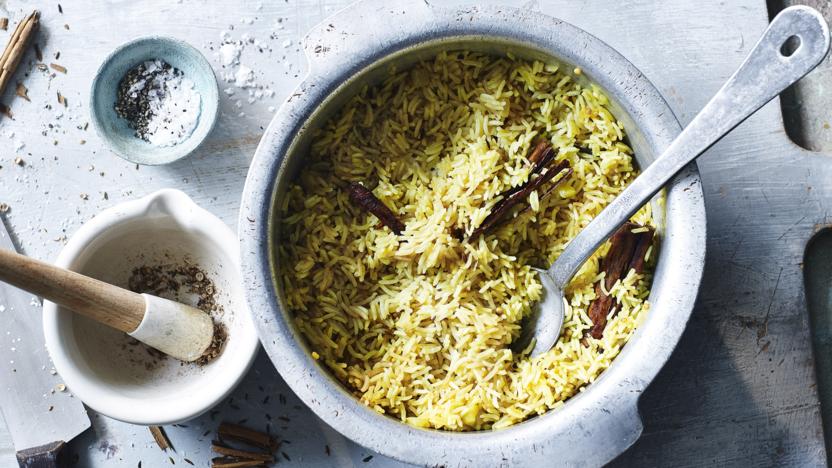 by The Hairy Bikers
Pilau rice is the perfect accompaniment to our crunchy palak paneer. Freshly ground spices add so much flavour, so get out the pestle and mortar!
Side dishes
More basmati rice recipes
Preparation
Basmati should be rinsed thoroughly in a few changes of water before cooking, in order to remove the starch.