Banoffee pie recipes
Tempt family or guests with a delicious banoffee pie recipe. Find out how to make a banoffee pie from scratch, making your own caramel, or buy in dulce de leche for an easy version.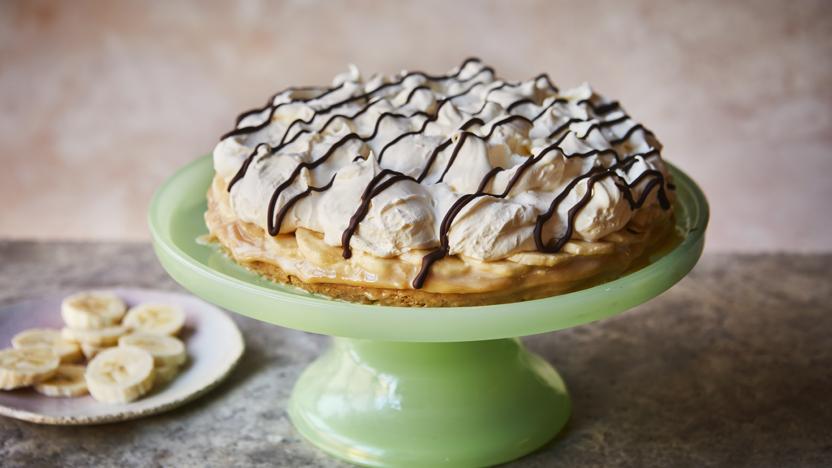 by Mary Berry
Mary Berry does her bit to promote that British classic, the banoffee pie. A recipe for a totally crowd-pleasing dessert!
You will need a deep 20cm/8in spring form tin to make this recipe.
Desserts
More banoffee pie recipes