Bannocks recipes
Bannocks are griddled flatbreads originating from highland areas of England and Scotland and made from barley, oats, water or buttermilk, and sometimes peasemeal. Bannocks vary in style according to region – for example, Selkirk bannocks resemble lardy cakes, while Pitchaithly bannocks are more like rich shortbread. In some areas dried fruits are added to sweeten the bannock (which is in itself quite flavourless). Historically, leaveners were not used but now many recipes include yeast or baking powder.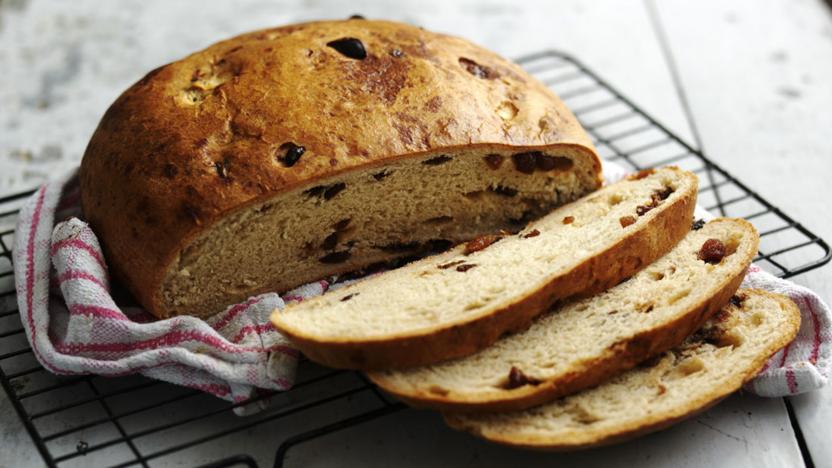 This slightly sweet, fruit loaf is excellent as partner to cheese or with a strong cup of tea.
Cakes and baking
Storage
Bannocks should be eaten as soon as possible after cooking, though they will last for a few days if stored in an airtight container. Cooked bannocks can also be frozen and reheated for future use.
Preparation
Before it's cooked in a hot griddle pan or oven, the bannock dough is rolled into balls and flattened. Bannocks should be cooked until golden-brown on both sides; they should also puff up slightly in the middle. Cut cooked bannocks into four pieces, known as 'farls'.