Nadiya's 6 hacks to speed up your cooking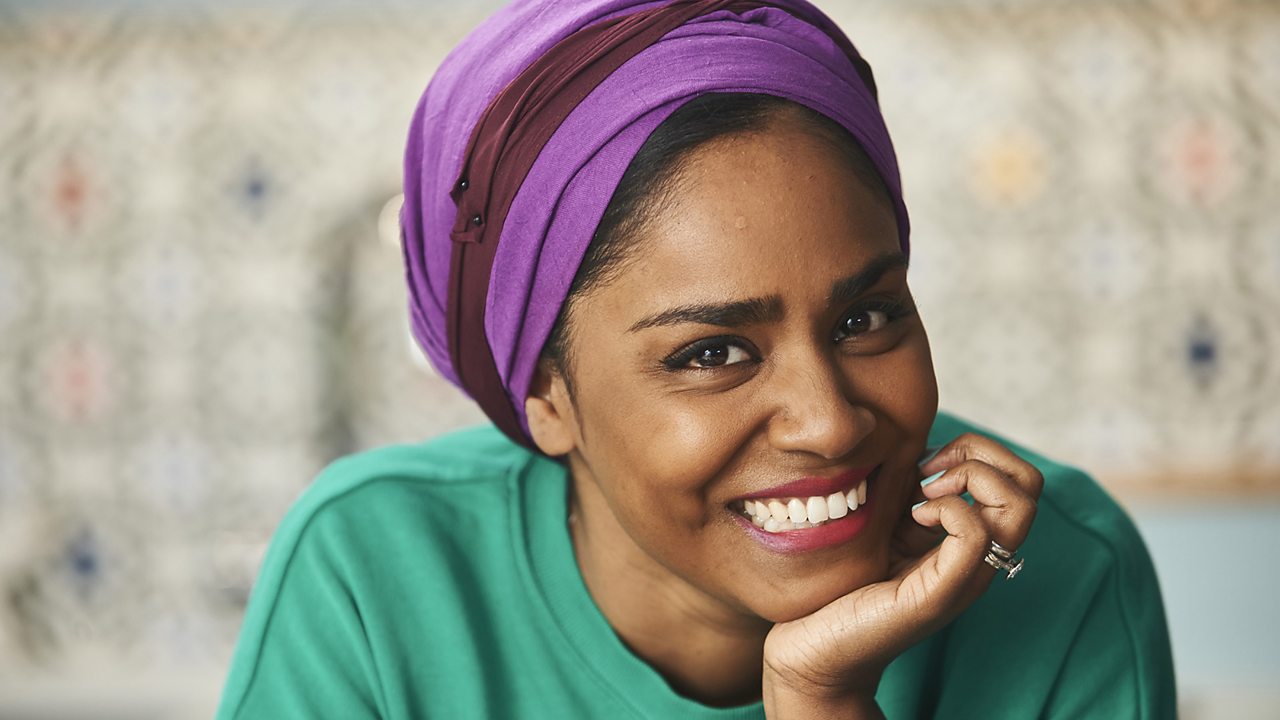 Nadiya Hussain is on a mission to make sure we can all find 'time to eat' well, so she's sharing her hacks to speed up cooking in her new series on BBC Two. "Stop feeling guilty about taking short cuts," she says. "Life's too short; enjoy your family and your time". Here's a sneak preview...
1. Tins for the wins
Tinned fruit and veg are staples in Nadiya's cupboards, and perfect for an almost instant meal. No need to peel, chop or boil, just pop in the oven and ta-dah. You might even find tinned potatoes in her salads (but don't tell anyone!).
Watch Nadiya make her sweet and sticky pineapple upside-down pancakes using tinned pineapple rings. Perfect for cooking with the family on Sunday mornings!
2. 'Cook' with your kettle
For super-quick dinners, use ingredients that just need boiling water!
"Just because we're cooking fast doesn't mean we're compromising on flavour," says Nadiya.
Vermicelli rice noodles and frozen chopped veg will cook in minutes in a heatproof pot if you pour over freshly boiled water from the kettle. You can pop in cooked meat or if you don't have a fridge to store it in until you're ready to eat it, you can use chopped up jerky, a dried meat, instead.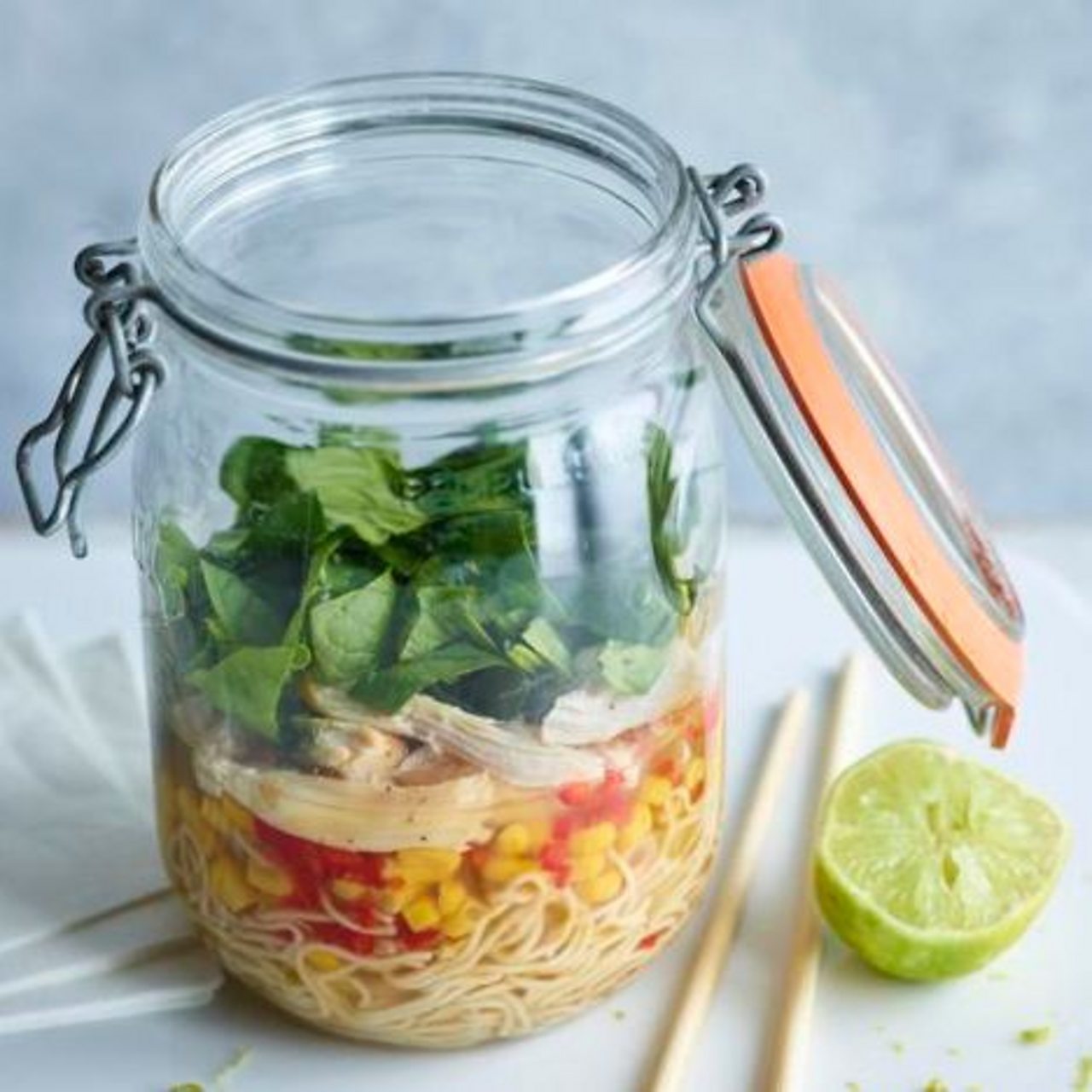 3. Slay with a tray
One-tray meals are quick to prep and save on washing up. Nadiya's Chicken and rice traybake is a winner with the kids.
4. Flatpack your freezer
"The freezer is your friend, it's certainly mine!"
Take a look in Nadiya's freezer and you'll find a library of 'flat-packed' meals ready to reheat when time is tight. From sauces to her peanut butter and jelly 'traycake' breakfast batter, Nadiya always has a last-minute meal to hand.
"If someone tells you 'you can't have pancakes mid-week,' tell them 'yeah you can, just make them in a tray'", says Nadiya. They're even easier if you already have the batter in the freezer ready to defrost in the fridge overnight!
5. Onions and garlic made easy
"Rather than spending loads of time peeling garlic cloves individually, stick them in a bowl with some boiling water for 1 minute and they should come off really easily", says Nadiya. And don't bother chopping the garlic and onions, "whack everything in a food processor, easy peasy", she says.
6. Prep pastes like a pro
"Buy back loads of time when it comes to dinner"
If there's a meal that you cook often, or want to cook often, such as curry, stir-fry or instant noodle pot, making a big batch of the paste or sauce will save loads of time in the long run. Just put it in a sterilised jar and store it in the fridge.