Arborio rice recipes
Arborio is the classic risotto rice from the north Italian region of Piedmont. It is probably the best all-rounder for cooking. It is a medium- to long-grain rice that can absorb a lot of cooking liquid yet still retain a good 'bite' when fully cooked.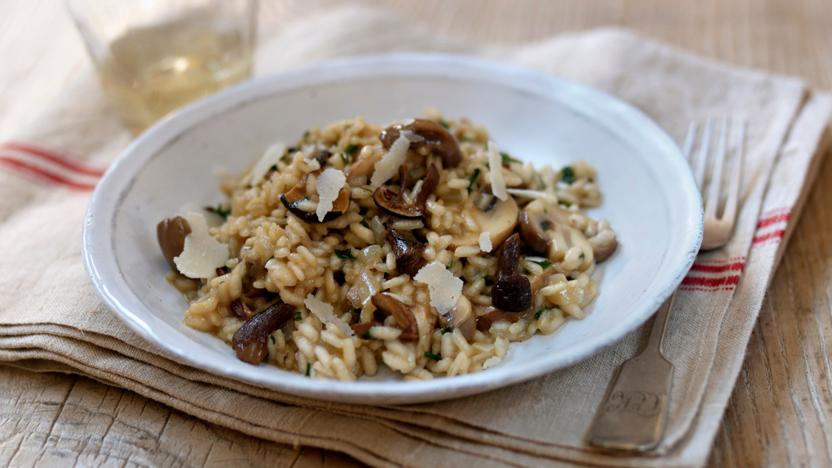 by Jenny White
This classic mushroom risotto presses all the right buttons, with intense porcini mushrooms and plump arborio rice.
Each serving provides 480kcal, 10g protein, 75g carbohydrate (of which 4g sugars), 12g fat (of which 4g saturates), 3g fibre and 1.96g salt.
Main course
More arborio rice recipes
Typically made with arborio rice