Amaretto recipes
Amaretto means 'a little bitter' in Italian and is an almond-flavoured liqueur.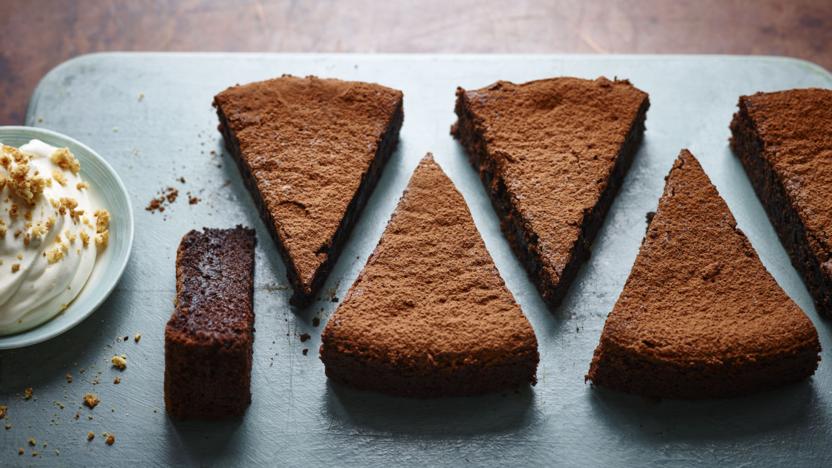 by Nigella Lawson
This is one of those dark, squidgy-bellied chocolate cakes that I turn to gratefully when I have friends over to supper; a gratitude that is always reciprocated. The mixture of ground almonds and amaretto gives a marzipan kick, balancing the bitterness of the chocolate. The amaretti cream alongside brings both smoothness and a fine honeycomb crunch to the velvetiness of the cake.
Equipment: You will need a 20cm/8in springform cake tin.
Cakes and baking