Amaretti recipes
Amaretti can be crunchy or soft ('morbidi'), but they're always delicious. Homemade amaretti look great on the side of a cup of after-dinner coffee - try our easy amaretti biscuit recipe. Or keep a box in the cupboard to make instant Italian-inspired desserts like Nigella's plum crumble or an espresso martini tiramisu.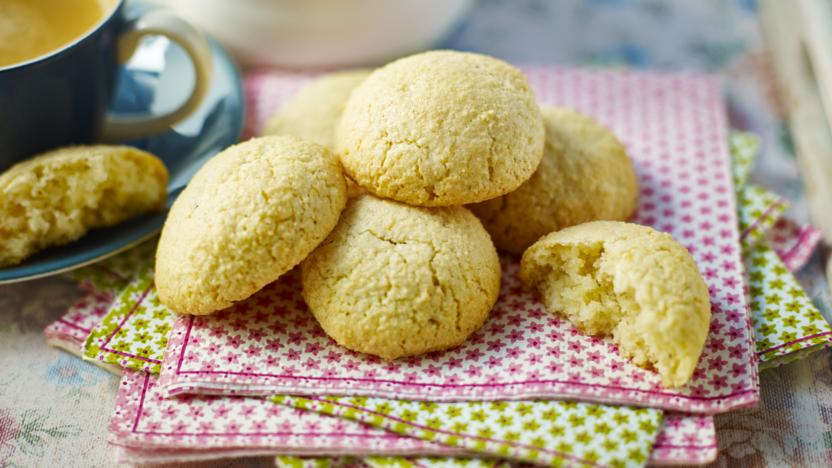 by Gino D'Acampo
These light and very almondy amaretti are crisp on the outside and slightly chewy inside. Whip up a batch for edible presents - you can dust them with icing sugar for a pretty finish.
Cakes and baking
Buyer's guide
Meaning 'little bitter things' in Italian, amaretti are small almond biscuits similar to macaroons. Some are made using ground sweet and bitter almonds baked with egg and sugar; others from ground apricot kernels. They are light and airy, crunchy on the outside and chewy in the middle. Amarettini are the mini version, used to sprinkle on the top of creamy desserts.
Storage
Store in an air-tight container.
Preparation
Serve them as an after-dinner treat with sweet wine or liqueurs – Italians like to dip them in red wine. They can be used instead of sponge fingers in trifles and tiramisù, or ground up and used in cakes and desserts. For an easy dessert, sandwich them together with buttercream, or serve a large plateful alongside your favourite ice-cream so guests can just dip in.