Almond extract recipes
Almond extract is distilled from the essential oil of bitter almonds, a variety that contains poisonous prussic acid and can only be consumed in very limited quantities. It is used to boost the almond flavour of cakes and desserts, often in conjunction with whole or ground sweet almonds.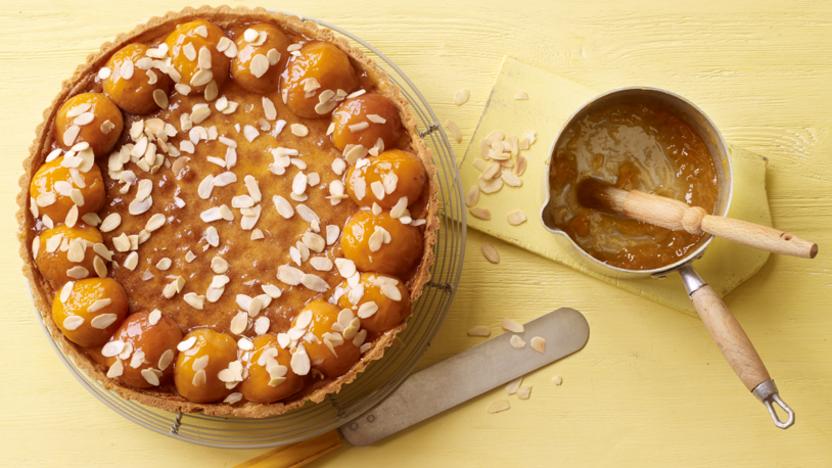 by Mary Berry
Apricot and almonds are a match made in heaven and this tart makes the most of both of them.
For this recipe you will need a 28cm/11in flan tin and a food processor.
Cakes and baking
More almond extract recipes