Almond recipes
Our almond recipes make the most of this versatile nut - from ground almonds in rich cakes and biscuits, to crunchy roasted chopped almonds in salads and soups.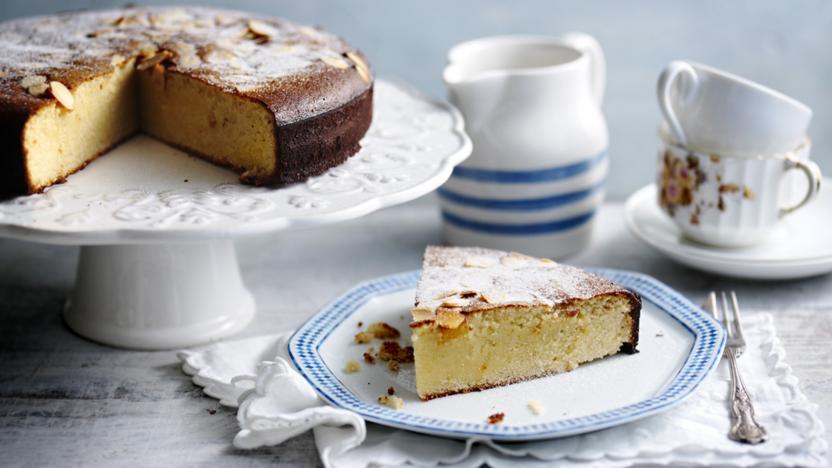 by Mari Williams
This is an elegant, moist apple cake to be served in slim slices with a very fine cup of tea. It freezes brilliantly, too.
Cakes and baking
Buyer's guide
There are two sorts of almonds, the bitter almond and the sweet almond. Bitter almonds are used to make almond oil, which is used in many baking recipes to add an intense almond flavour. Sweet almonds are among the most commonly used nuts. Ground sweet almonds are especially useful in baking and can be substituted for flour to create a dense, moist texture in cakes and biscuits. They are also used in savoury dishes - ground almonds thicken romesco sauce and add texture and flavour to chicken korma. Dishes described as 'amandine' are served with whole or split blanched almonds – trout amandine being a universal classic.
Preparation
Almonds can be used as decoration, or for desserts, in sweets and pastries such as praline or the Spanish version of nougat (turrón), and in macaroons and marzipan. In savoury dishes they're used in everything from stuffings to salads and tagines to pilau. Several recipes might tell you to toast almonds before using them which intensifies their flavour and gives more colour and crunch. For the freshest flavour, grind your own almonds as you need them because they become stale quickly.
Typically made with almond