Aleppo pepper recipes
Aleppo pepper, also known as pul biber, Halaby pepper or Turkish red pepper flakes, is a semi-dried and coarsely ground dark red pepper grown in Syria and Turkey, where it is used in cooking and as a condiment. It has a moderate heat with a fruity, tangy, mild, cumin-like flavour. If you can't find it, replace it with ancho chilli or a combination of sweet paprika and cayenne pepper. Aleppo pepper can be bought online or from specialist stores.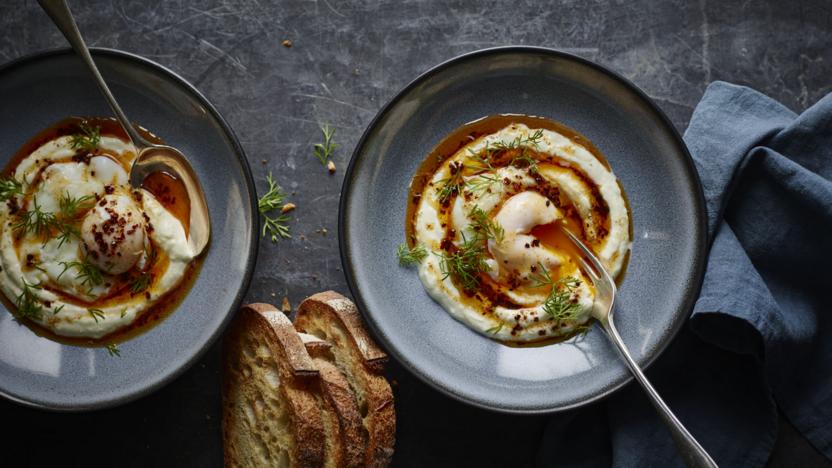 by Nigella Lawson
If I hadn't eaten the Turkish eggs at Peter Gordon's restaurant, I most certainly wouldn't be tempted by the idea of poached eggs on Greek yoghurt. I say that only to pre-empt any hesitancy on your part. For çilbir, pronounced "chulburr", is a revelation and a complete sensation.
Brunch
More Aleppo pepper recipes