Black cardamom recipes
Black cardamom, also known as Begal cardamom or brown cardamom, is similar to the Indian green cardamom but has a much smokier flavour, as it is traditionally dried over an open fire. It is most commonly used in slow-cooked meat stews and is never used in sweet dishes.
Like green cardamom, you can remove the seeds or use the pods whole.
China and Vietnam also use black cardamom as a key ingredient in jin-jin meat and phở broth respectively.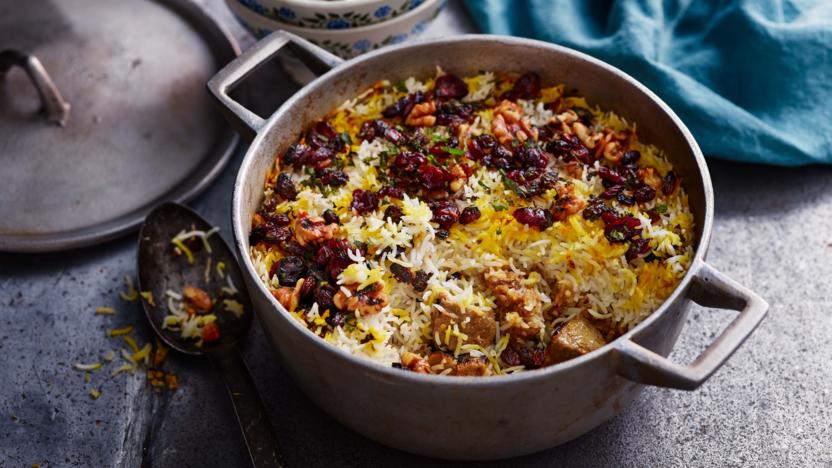 by Vivek Singh
A melting pot of tender meat, rice, dried fruits and Kashmiri spices - this biryani is great for treating special guests to a feast.
Main course
More black cardamom recipes