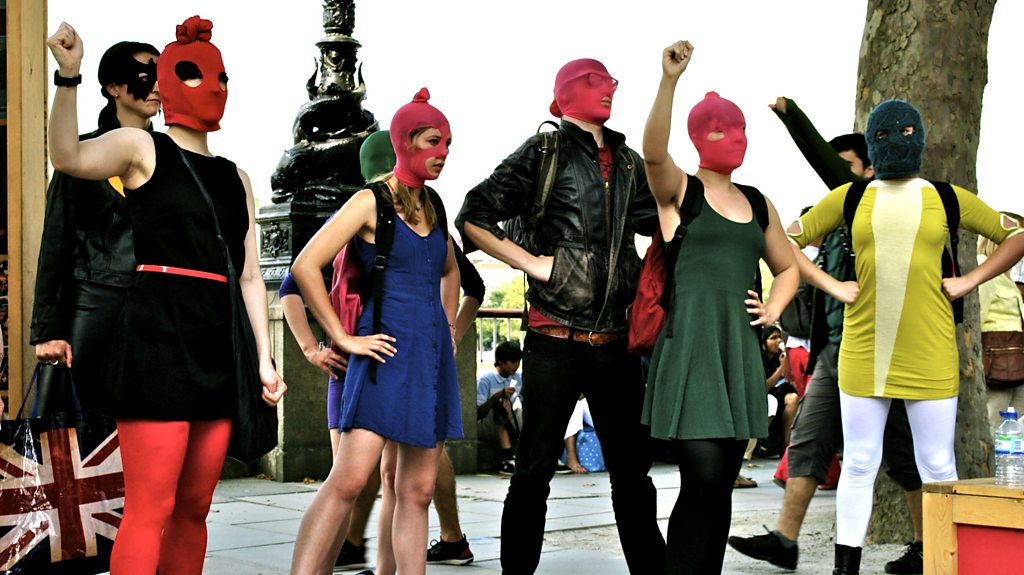 Staging a Revolution: I'm with the Banned
We hope you enjoyed tonight's event. Highlights will be available on the BBC Arts website soon.

Dave Gilmour & Boombox

Now playing - Pink Floyd classic, Astronomy Domine

Belarus is Not Sexy with Kim Cattrall

Kim's performance with Belarus Free Theatre follows shortly. Please note that this performance contains nudity and adult themes.

Brutto - Moscow Calling

Cover version of The Clash's London Calling performed earlier

Neil Tennant

Generation Jeans

Pet Shop Boy Neil Tennant tells presenter Miles Jupp that he'll be making his 'stage acting debut' tonight when he performs with Belarus Free Theatre founder Nicolai Khalezin. They'll be performing a BFT piece called Generation Jeans later.

Pinter

Juliet Stevenson & Jeremy Irons

Rehearsals with Kim Cattrall

Welcome to I'm with the Banned

Belarus Free Theatre

Belarus Free Theatre's tenth anniversary celebrations are taking place at Koko Theatre, London, with a line-up that includes David Gilmour, Pussy Riot, Neil Tennant, Brutto, Boombox and more.

Follow the conversation on Twitter using #StagingaRevolution

Tonight's live stream begins at 8pm.