Video content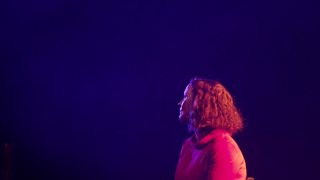 That's us done for another day folks.
If you haven't already we'd suggest scrolling down to read about Tom Grennan's brutal life changing moment, a BTS movie storming the US box office and Ariana Grande wading into the Little Mix v Piers Morgan debate.
We're staying out of it.
Plus a new video from The 1975 and Nicki 'The Queen' Minaj helping the residents of Queens enjoy Thanksgiving.
We hope you enjoy yours too wherever you are and we'll see you back here tomorrow for New Music Friday and 5 Things We Learned This Week.
We'll leave today you with a BBC Arts special piece on exit music and the pieces which offer comfort in our final moments.
Goodbye.