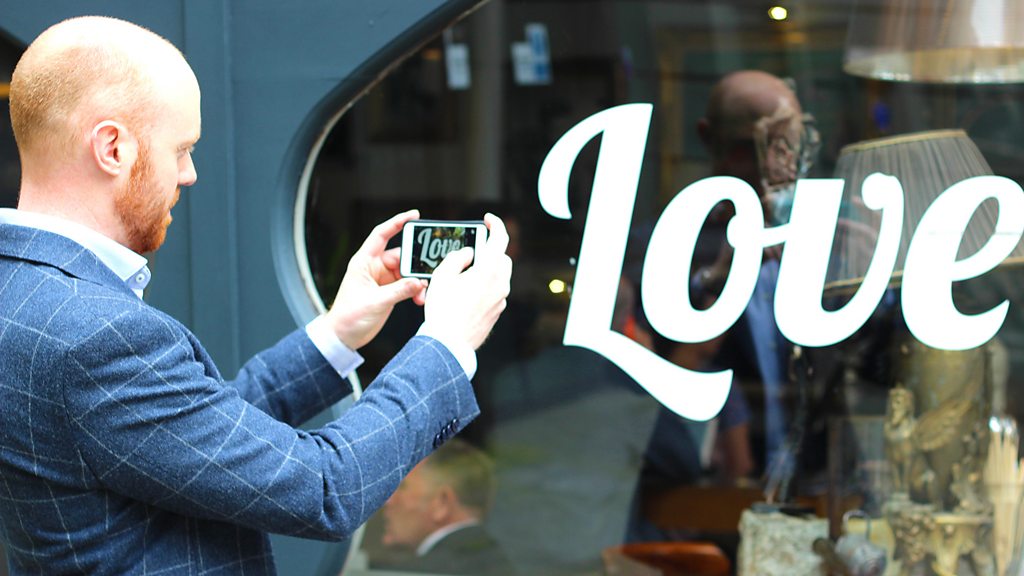 We've had an amazing day today thank you for making it all possible.

We totally agree with you Emma - love is adventures and the people that make them happen!

Roisin also sat on the bench in Crumlin that Malachi and Clem were on earlier. Watch her talk about her very poignant reason for loving this spot.

Scroll back: Some Love in a Day best bits

The bride, groom and glamorous guests

Thanks Finola for this gorgeous pic from earlier at our Love in a Day wedding.

Watch Andy and Julie's amazing video of them paragliding today - we're completely in awe of them!

Jessica talks about her choice of costume for Q-Con. What character do you love?

Are Clem and Malachi not the best dressed men in Northern Ireland? We adore this picture it's like a painting!

These great pics capture some of the romance of steam travel.

What is Uncle Hugo talking about?

Quote Message: I know it sounds a wee bit morbid but…

Thanks to everyone who's been sending us their pics today - here's a montage of some gorgeous outdoor ones.

This Scottish lad explains why he loves Cos Play and dressing up as Commander Shepard from Mass Effect.

Margaret finally got an excuse to dress up as her favourite princess. Don't forget to let us know who your favourite princess is.

We've had loads of dogs, some cats but this is our first guinea pig today, and it's a cutie!

Watch: Barra's biggest fan

I'm glad we're all in agreement - Love in a Day loves Barra too!

June 18th is a special day for Pat and Mal - it's their 50th wedding anniversary! Happy anniversary to you both from all at Love in a Day.

Thanks for sharing this beautiful photo with us - we can feel the love from here!

Watch: "Bigger than sport"

Connell and Aquinas talk about their shared passion.

Scroll back: You may kiss the bride...

Highlights from Zara and Neville's big day.

These brothers can't agree but which car gets your heart beating faster?