From pop royalty to leading designers and film-makers, BBC Culture salutes some of the arts and culture luminaries who died this year.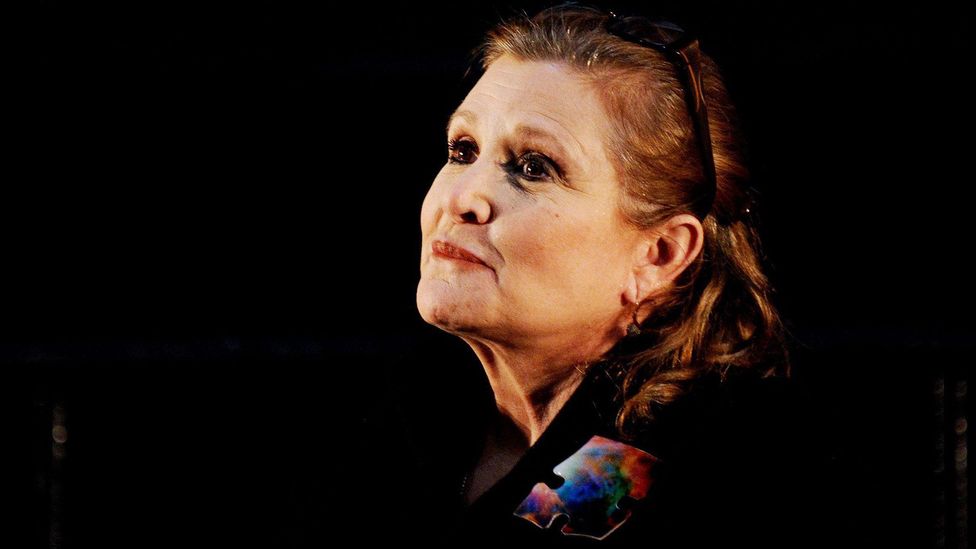 Carrie Fisher
For several generations of movie fans, Carrie Fisher has been Princess Leia, the take-charge heroine of Star Wars. This was a character who was not only a style icon – that cinnamon bun hairdo – but a role model for young girls and inspiration that science fiction could be a genre for women as much as men. Without Fisher as Leia, we might arguably not have had Sigourney Weaver's Ripley in the Alien movies or Linda Hamilton's Sarah Connor in the Terminator films. We wouldn't have the most recent Star Wars heroines, Rey (Daisy Ridley) and Jyn Erso (Felicity Jones). And the entire science fiction genre would be so much the poorer. Fisher also appeared in Shampoo, The Blues Brothers, Hannah and Her Sisters, among many other films and TV shows. But beyond her acting, Fisher was an accomplished wit, raconteur, and writer. After she'd put away Leia's blaster, she worked as a well-paid script doctor in Hollywood, polishing screenplays by punching up the dialogue – she went uncredited on films such as Sister Act, Outbreak, Hook and The Wedding Singer. Fisher also wrote several books, including Postcards from the Edge, inspired by her relationship with her mother Debbie Reynolds, which went on to be a film starring Meryl Streep. In her recent memoir The Princess Diarist, she revealed an affair with co-star Harrison Ford on the set of Star Wars in 1976. She leveraged her wit for a one-woman show called Wishful Drinking, which made fun of her relationship with her mother and her life born into Hollywood royalty. Fisher died on 27 December, four days after suffering a heart attack. She was 60. (Credit: Alamy)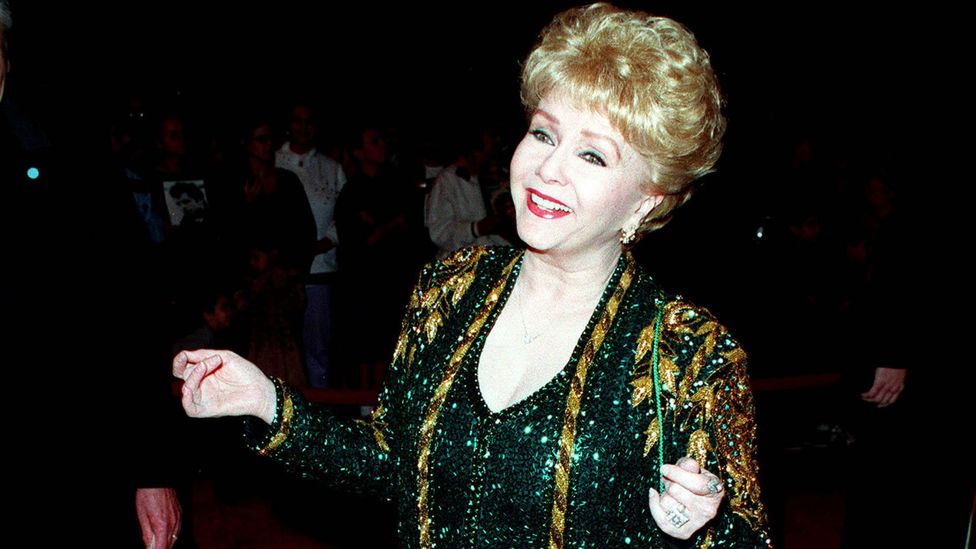 Debbie Reynolds
Carrie Fisher's mother Debbie Reynolds was one of the last links to the classic studio-system era. While Fisher appeared in Star Wars at the age of 19, Reynolds was only 19 in 1952 when she appeared in another time-tested masterpiece: Singin' in the Rain. Signed to the dream factory studio MGM in the late '40s, she had already appeared in Two Weeks With Love and a few other films, but Singin' in the Rain was a blockbuster. It was a musical about musicals, a film about film-making, and poked fun at Hollywood with gleeful abandon while cannibalising songs that already had appeared in other musicals for its own soundtrack – setting the stage for Moulin Rouge, Across the Universe, Jersey Boys and other "jukebox musicals". Ironic, reflexive, whip-smart, but overwhelmingly joyous, Singin' in the Rain was a Technicolor explosion of fun, and a high point of the classic Hollywood musical form. And Reynolds kept performing for another six decades, appearing in the teenybopper flick Tammy and the Bachelor, another beloved musical in The Unsinkable Molly Brown, the epic How the West Was Won, all the way to the TV series Will & Grace, in which she played Debra Messing's mother, and the Liberace biopic Behind the Candelabra as the ivory tickler's eccentric mother. Like her daughter, Reynolds was an advocate for mental health awareness, serving as the president of The Thalians, a mental-health awareness organisation long supported by Hollywood. She died on 28 December, at the age of 84. (Credit: Alamy)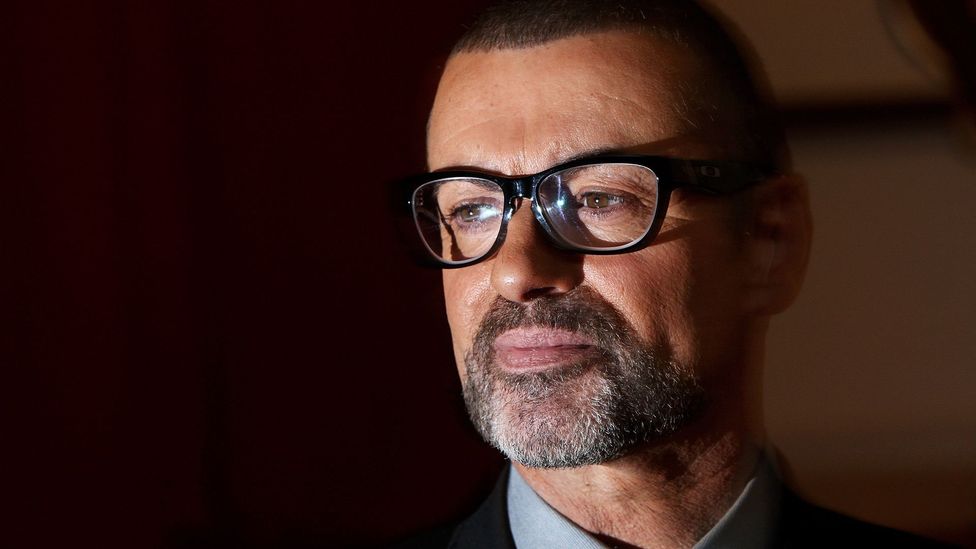 George Michael
In a year that saw the loss of some of the biggest names in popular music, 2016 dealt a late, cruel blow with the death of George Michael, a British pop icon who dominated the charts – and the headlines – through much of the 1980s and '90s. Michael – born Georgios Kyriacos Panayiotou in Finchley, north London – developed an early passion for music and a prodigious song-writing talent (he wrote Careless Whisper at the age of 17), forming the duo Wham! with his school friend Andrew Ridgeley. Signed at 18, the pair had a string of early hits, including Wham Rap!, Young Guns (Go For It) and Club Tropicana, before their second album, Make it Big (1984), which included Freedom and Wake Me Up Before You Go-Go along with Careless Whisper, turned them into global stars. Waving goodbye to Wham! in 1986, Michael went on to enjoy worldwide solo success with albums such as Faith, Listen without Prejudice Vol 1 and Older, hit duets with Elton John and Aretha Franklin and sold-out stadium tours. Along with professional success however were crashing lows: in the early '90s Michael lost a highly publicised battle with his record company Sony (he accused them of 'professional slavery') and suffered debilitating bereavements. For many years Michael's sexuality was in question before he was spectacularly 'outed', in 1998, by an undercover policeman in an LA public toilet. He transformed the fiasco into a triumph with the single Outside; its video featured disco-dancing, kissing cops. Living much of his adult life under the intense glare of the British press, Michael maintained an ambivalent relationship with the tabloids, who relentlessly reported his clashes with the law and issues with drug dependency. In later years, Michael suffered from creative block, although a new album was reportedly underway, along with a documentary due in 2017. "I genuinely believe that most of my songs are life-affirming in some way", he told Kirsty Young on [his 2007 Desert Island Discs](http://www.bbc.co.uk/programmes/b008006s). And from the many tributes that flooded social media on Christmas Day, it's clear that it's Michael's often underestimated song-writing genius for which he'll be remembered. He died on 25 December, at the age of 53.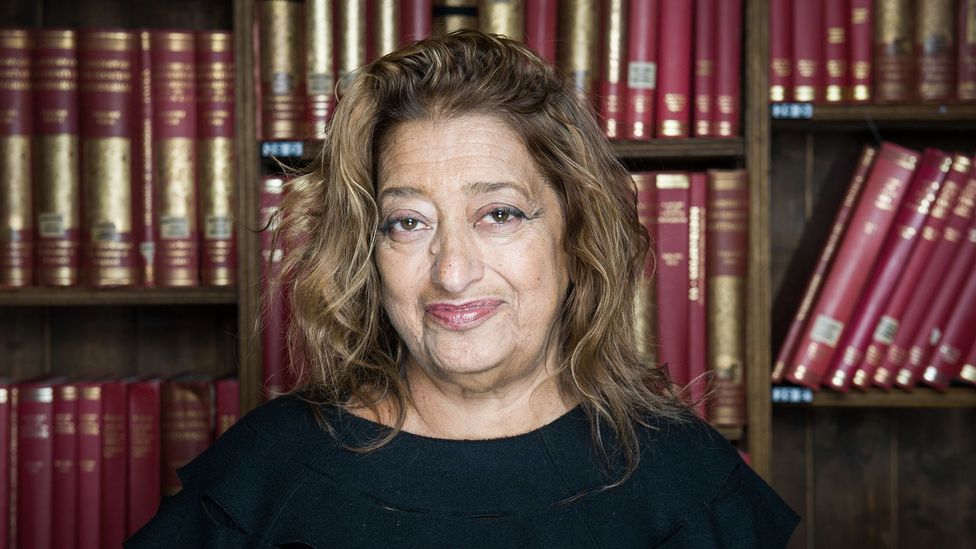 Zaha Hadid
At the time of her sudden death this year, Zaha Hadid was one of the world's best-known architects – but for many years she was dismissed as a fantasist dreamer of impossible structures, who couldn't get anything built. Today the swooping curves and undulating organic forms that typify her buildings can be seen all over the world, from Guangzhou to Glasgow. Born in Baghdad, she studied in London and based her practice there. For many years the studio produced beguiling designs that looked nice on paper and excited other architects, but commissions were few. This changed with the fire station in the southern German town of Weil am Rhein and a totally distinctive and inventive ski jump in the Austrian Alps. Large projects followed, including the sort of glamorous, big-ticket commissions that architects covet – concert halls, museums, an opera house – as well as more solidly functional buildings including a BMW factory in Leipzig and a drop-in centre for cancer patients in Scotland. Hadid also left behind incredible abstract paintings and drawings; in addition to buildings she designed furniture, fashion accessories and even a superyacht. She died on 31 March, at the age of 56.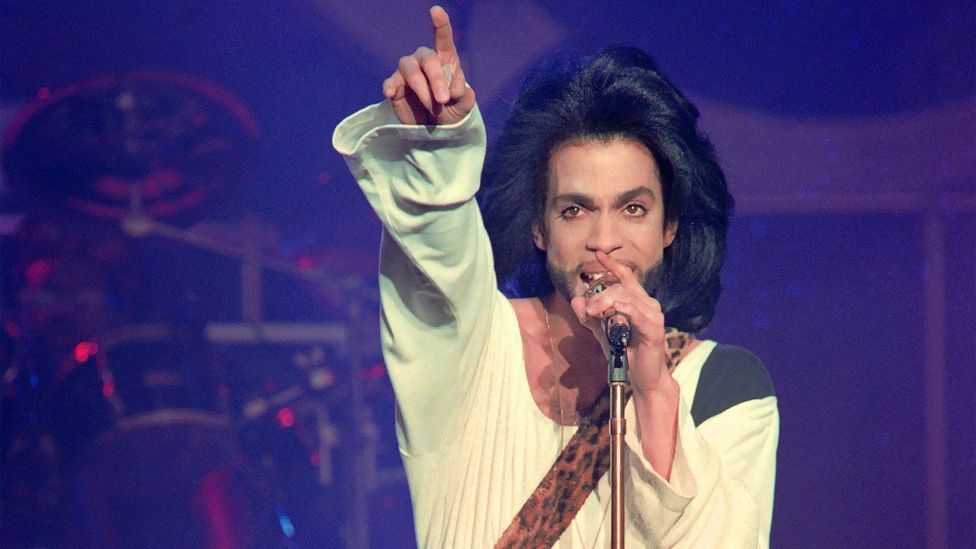 Prince
No aspect of Minnesota's favourite son could be contained: not his output, which Warner Bros Records famously wanted him to slow after he released a new album every 12 months from 1978 to 1992, with only one gap year; not his constant boundary pushing, which saw him embrace virtually every musical genre in his career from disco to jazz to metal; not the length of his songs, which often shattered radio expectations; and not his desire for control, which resulted in him simply playing every instrument himself on his early albums. In terms of Prince's facility with production and arranging, his instrument playing and his extraordinary vocal range, he is the greatest talent US pop music has ever seen. You know you're dealing with an artist of otherworldly ability when his best-known album – the Purple Rain soundtrack, which essentially resulted in him 'owning' a colour – isn't even among his best dozen or so. Whatever your mood there's something from Prince that will fit: whether you're reflective, depressed, giddy with joy, drunk, or in the mood for love. He was – and remains, music royalty. He died on 21 April, at the age of 57.
Alan Rickman
The much-loved British actor with the languid drawl was found to have the perfect voice [in a 2008 study](http://news.bbc.co.uk/1/hi/uk/7426923.stm): it was also a voice suited to villainy, as Rickman played some of the most memorable baddies on screen. From the Sheriff of Nottingham in Robin Hood: Prince of Thieves to Severus Snape in the Harry Potter films, Rickman brought a greater complexity to characters than was often in the script. Starting out as a stage actor, his first film role as Hans Gruber in Die Hard reflected his background in theatre. Rickman refused to play to Hollywood stereotypes, insisting on wearing a suit instead of dressing like the other terrorists and making a key scene be rewritten. [He commented years later](https://www.theguardian.com/film/2015/apr/16/alan-rickman-nearly-turned-down-villain-in-die-hard), "It showed that it pays to have a little bit of theatre training." Rickman balanced villains with leading man parts in films like Truly, Madly, Deeply and the Emma Thompson-scripted Sense and Sensibility. Thompson remembered "his capacity to fell you with a look or lift you with a word… I couldn't wait to see what he was going to do with his face next." He died on 14 January at the age of 69.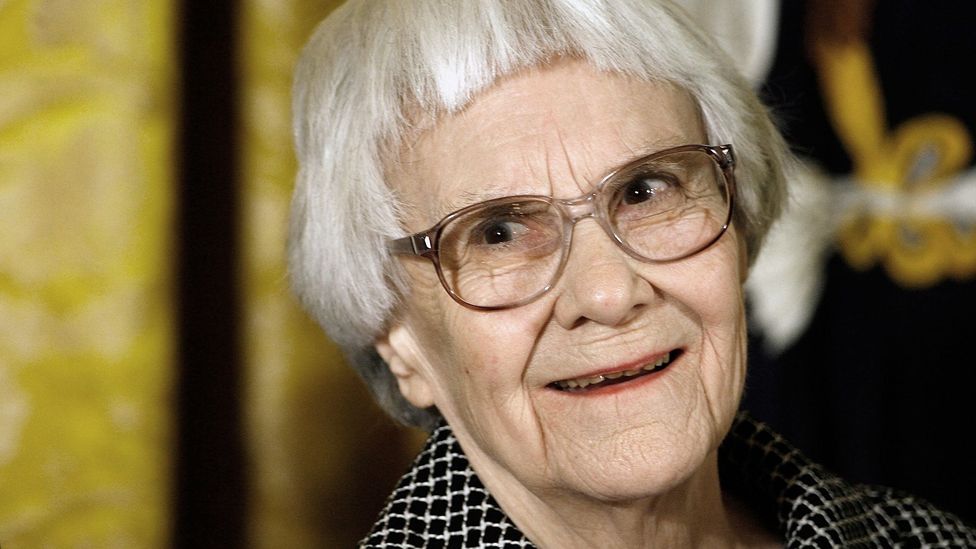 Harper Lee
"You never really understand a person until you consider things from his point of view ... Until you climb inside of his skin and walk around in it." The wise words of literary hero Atticus Finch, Harper Lee's small-town lawyer, ring through To Kill a Mockingbird, which is on one hand a sun-dappled paean to the American South, and the other a gripping and sombre tale of Jim Crow-era race relations seen through the eyes of a child. The book's success – published in 1960 when Lee was in her early thirties – was immediate and unprecedented; it went on to sell more than 40 million copies, win the Pulitzer Prize for fiction and be transformed, in 1962, into an acclaimed film starring Gregory Peck. But for its writer, born Nelle Harper Lee in Monroeville, Alabama in 1926, a follow-up remained elusive and she maintained a several-decades-long near-silence, refusing nearly all interview and appearance requests. In July 2015, a Mockingbird sequel-of-sorts (actually an early draft) was discovered and published as Go Set a Watchman – [to some controversy](http://www.bbc.co.uk/culture/story/20150714-go-set-a-watchman-book-review) – and Lee again became, for a short while, a publishing sensation. She died on 19 February – less than a mile from where she grew up – at the age of 89.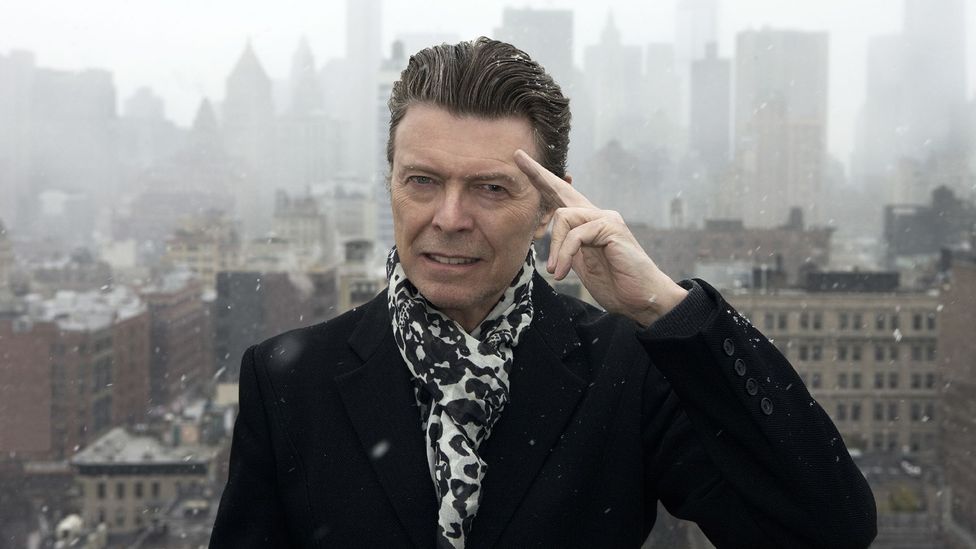 David Bowie
"I liked… the idea that the Bowie knife was sharpened on both sides so it cuts both ways," said the iconic singer-songwriter [in an interview on his 50th birthday](http://www.bbc.co.uk/culture/story/20160113-why-the-man-of-many-personas-chose-the-name-bowie), explaining his choice of stage name. Born David Robert Jones in Brixton, London, he played with ambiguity throughout his career: from the androgynous space creation Ziggy Stardust and the lightning bolt of Aladdin Sane to the final figure of Lazarus, Bowie continually shed costumes and musical styles, reinventing himself and pop music at the same time. His forays into acting were just as remarkable, the Goblin King in cult hit Labyrinth both disturbing and alluring in equal parts. The otherworldly character he inhabited in The Man Who Fell to Earth seemed to linger after the 1976 film – making an appearance on his final album Blackstar, released on his 69th birthday. As many wrote in tributes at the time of his death, it's as if the Starman is still waiting in the sky. He died on 10 January at the age of 69.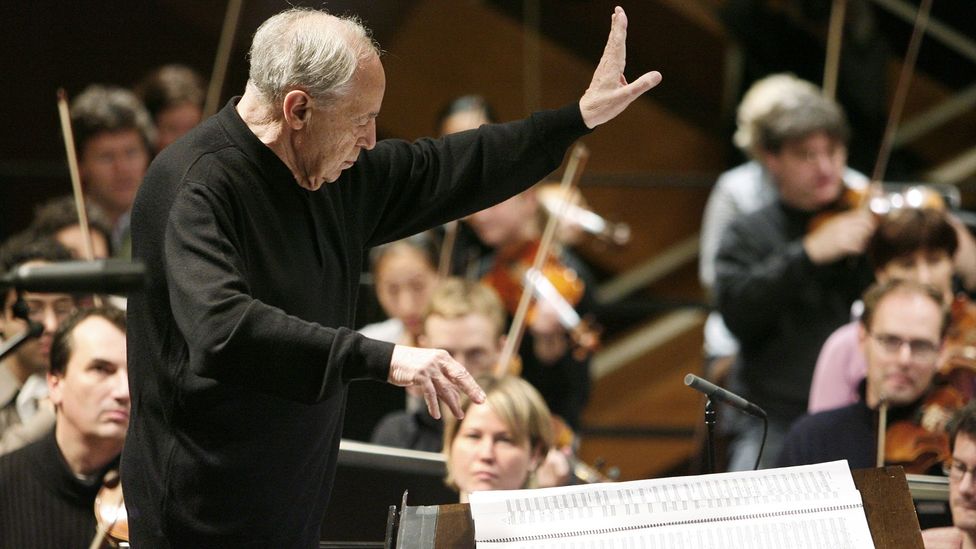 Pierre Boulez
Perhaps it's the term 'classical music' itself that makes orchestral work synonymous with 'old' for so many. Boulez was the 20th Century's greatest evangelist of the idea that 'classical' can mean 'new' and experimental. He told The New York Times in 1967, "For modern music, I prefer an audience that has vertical interests – that is, people who are interested in modern movies, modern art, modern literature [rather than] those who are interested in Beethoven as they would be in a cup of tea". His compositions are to classical what Cecil Taylor's polarising experiments are to jazz – not for everyone but capable of yielding riches if you open your ears and mind. Born in France's Loire region, he studied at the Paris Conservatoire but rejected traditionalism. A close friend and collaborator of experimental musician John Cage and eventually, Frank Zappa, Boulez's works like Le Marteau sans maître (The Hammer Without a Master) and Répons, are distinctly unmelodic and percussive. They spin together in your mind like a web because all the components are connected, as if internet hyperlinks. In later years Boulez actually did become one of the great trailblazers of digital composition, such as in Dialogue de l'ombre double. Though he did occasionally conduct popular 19th Century works, Boulez saw the concert hall not as a museum but as a laboratory, with his gaze focused on the future. He died on 5 January, at the age of 90.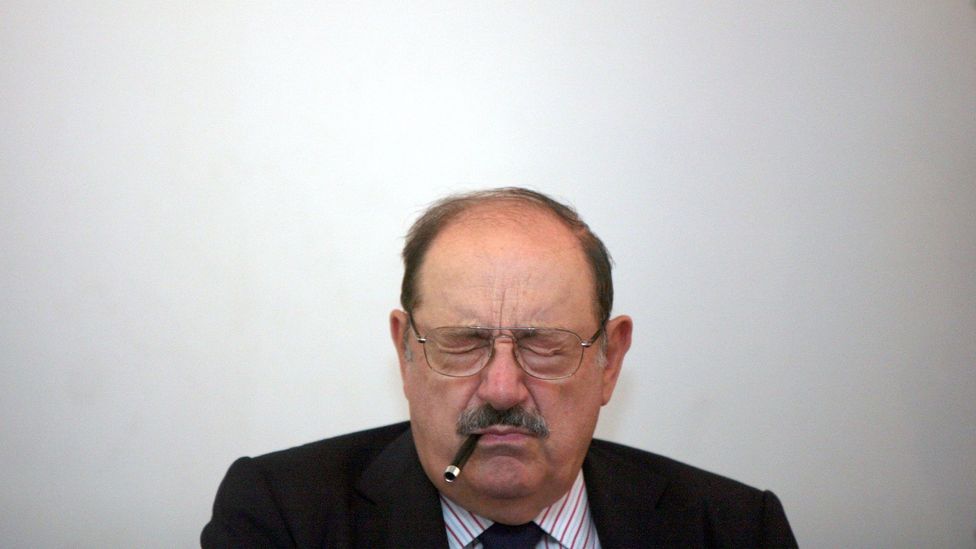 Umberto Eco
The great Italian writer and public intellectual Umberto Eco saw cultural significance in everything; his writings ranged across topics from medieval aesthetics to the comic strip, Peanuts. A professor of a branch of literary theory called semiotics, which sees the world as a network of signs filled with hidden meanings to be unlocked, Eco reached public attention in 1980 with his debut novel In the Name of the Rose, which went on to sell more than 10 million copies. A whodunit of sorts set in the 14th Century, the book made the post-modern theories Eco dealt with in the academy accessible to a wide audience. Five more novels – including Foucault's Pendulum and The Island of the Day Before – followed as well as essays on linguistics, anthropology, literary criticism and the workings of the mass media. A reliably interesting thinker, Eco was never afraid to apply the same intellectual rigour to matters some considered trivial – the best way to eat an in-flight meal, for example, or television game shows – that he brought to his academic and philosophical writings. He died on 19 February, at the age of 84.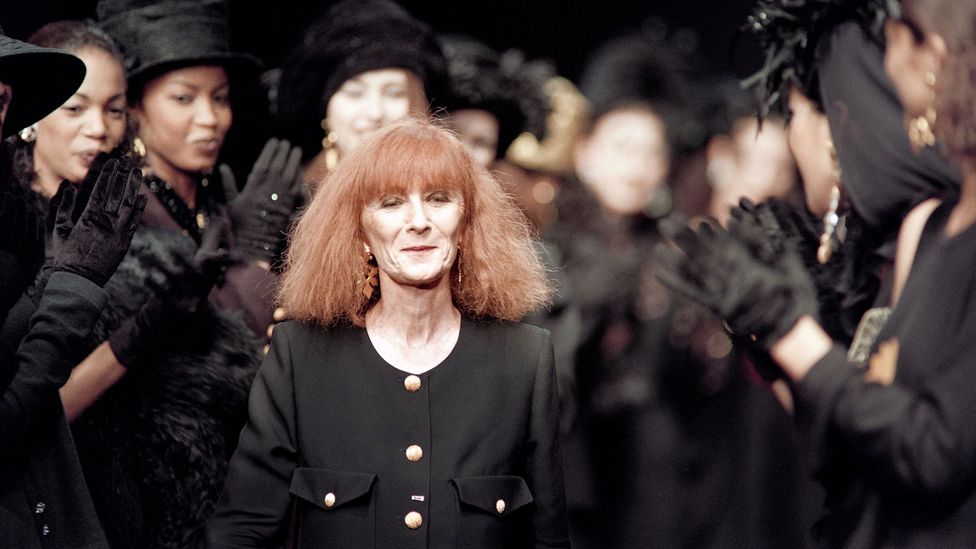 Sonia Rykiel
Named 'Queen of the Knits', and in a career spanning five decades, the flame-haired French fashion designer flouted conventions, creating chic but down-to-earth clothes for the modern woman. There was little in the early history of Rykiel – born Sonia Flis in 1930 – to suggest she would follow a career in fashion. In 1961, untrained and while pregnant with her first child, she began designing tight-fitting maternity dresses for her husband's Parisian boutique. Her most famous creation followed: the 'poor boy' sweater, a figure-hugging, striped garment with raised armholes and tight sleeves later worn by Françoise Hardy, Audrey Hepburn and Brigitte Bardot. She opened her own boutique on the Left Bank in 1968, just as the trend for designer-named prét-à-porter (ready to wear) clothes engulfed Paris. But fashion wasn't her only passion – she ran salons in her apartment and wrote books for children and adults. Throughout her career, she maintained a chic but wearable aesthetic in her designs, along with her signature bright-red coiffure. Although she was diagnosed with Parkinson's disease in 1996 she told no one, carrying on with her business until handing it over to her daughter Nathalie in 2007. In 2009 she was appointed a commander of the Légion d'Honneur for services to the French fashion industry. She died on 25 August, aged 86.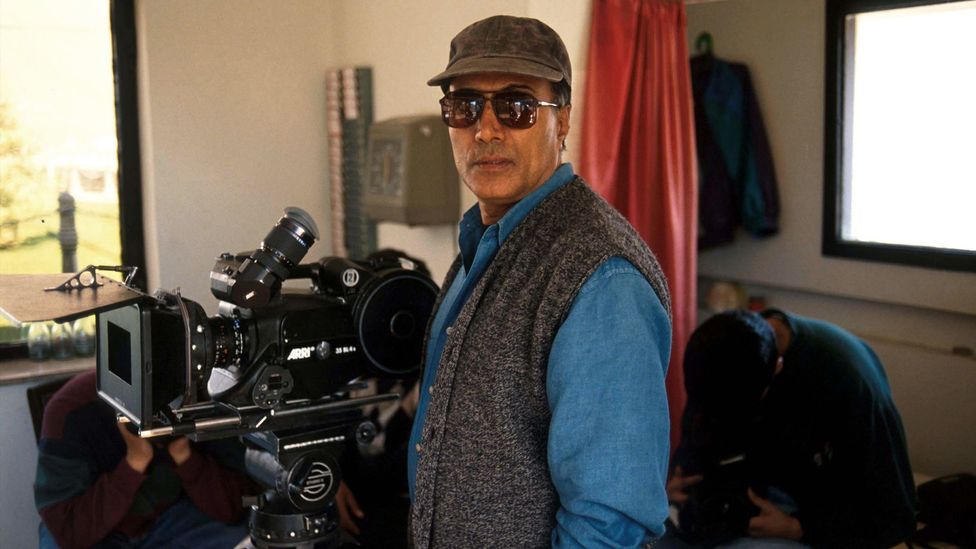 Abbas Kiarostami
There's an off-centre quality to the great Iranian master's films – as if he's too intellectually rigorous to commit unabashedly to any one point of view with certainty. Perhaps 'point of view' itself is Kiarostami's greatest theme – explored in films like A Taste of Cherry, where the narrative is undercut by the fourth-wall-breaking presence of Kiarostami's own film crew in the frame, and Close-Up, which is part documentary, part narrative, part visual essay. Though a film-maker who worked in Iran for almost 40 years, he wasn't as interested in getting political as existential. When you watch a Kiarostami movie you end up asking yourself "How do we find meaning?" And sometimes "Is death the only way out?" But that isn't to say his films don't contain politics – Iran's societal disruptions are always in the background, but as something to be lived rather than polemicised. Also, even more than Godard and Tarantino, he is the single greatest director of car conversations ever. He died on 4 July, at the age of 76.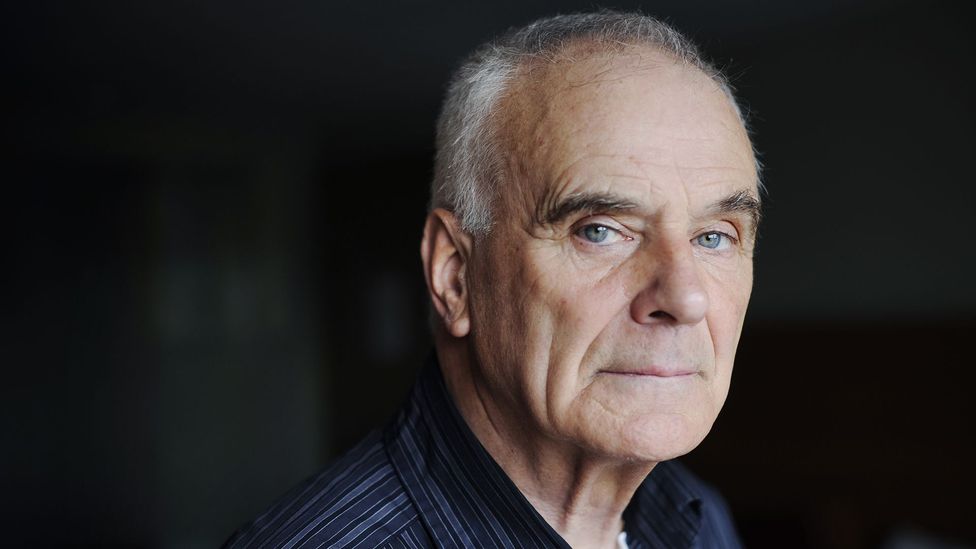 Peter Maxwell Davies
The composer Peter Maxwell Davies lived a life of striking and irreconcilable contradictions. He was a recluse who spurned society for isolation on the island of Orkney, but who rose to be Master of the Queen's Music, and a staunch modernist whose home for many years had no running water or electricity. Enormously prolific, his musical output included 10 symphonies, operas, chamber music and – despite the fact that he once told the BBC that "religion is a dirty word" – sacred music as well. Among his best-remembered works are the musical theatre piece Eight Songs for a Mad King, based on the letters of George III, and the opera Taverner, which was premiered in 1972. Maxwell Davies' style varied wildly from piece to piece and often within a single work, combining elements of the European avant-garde, Expressionism, serialism, Renaissance music and Gregorian plainsong. He died on 14 March, at the age of 81.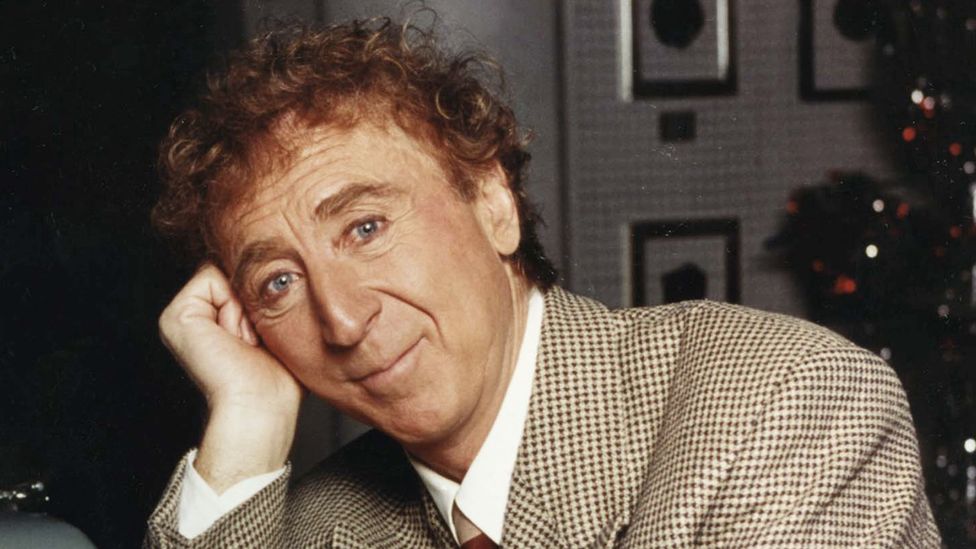 Gene Wilder
In 1996, the actor who defined his screen persona with a role as a hyper-neurotic accountant said that [he could no longer tap into that hysteria](https://www.theguardian.com/film/2016/aug/29/gene-wilder-obituary). "I'm probably too healthy emotionally. In those days I was afraid of my own shadow, I was afraid of life. When my life got straightened out, the parts changed." Gene Wilder's Oscar-nominated performance in The Producers (1967), alongside Mel Brook, was followed by a series of shadow-dodging roles that revealed his talent for comic acting. Born Jerome Silberman in Milwaukee, he honed his skills in childhood, creating skits to cheer up his mother after she suffered a heart attack. Wilder paired up with Richard Pryor in four films, including Silver Streak (1976) and Stir Crazy (1980), and had stand-out roles playing the straight man, as an alcoholic ex-gunslinger in Blazing Saddles (1974) and as a descendant of the monster-summoning doctor in Young Frankenstein (1974). Perhaps his best-known role showcased his genius: he only agreed to play Willy Wonka if he could make his entrance with a cane and a limp, before bouncing into a somersault. His reason? "Because from that time on, no one will know if I'm lying or telling the truth." He died on 29 August, at the age of 83.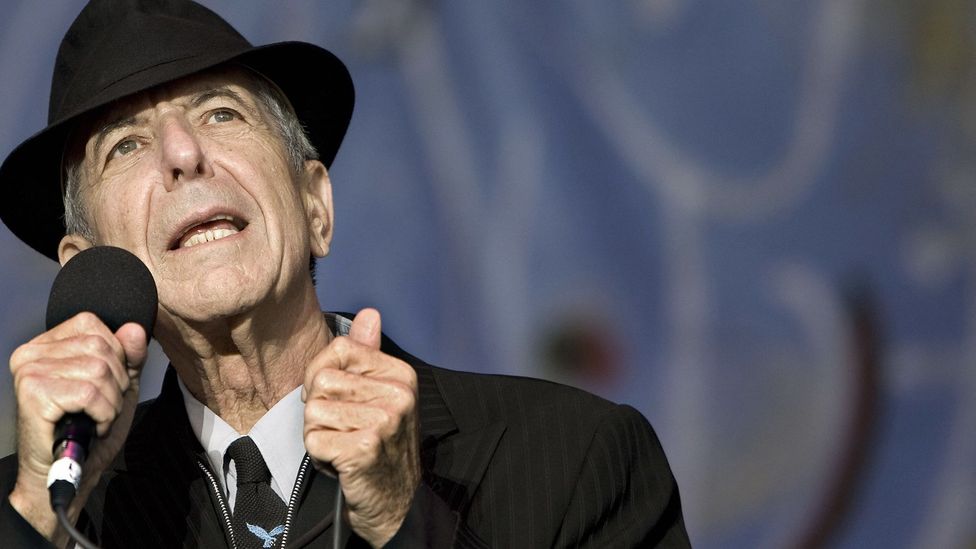 Leonard Cohen
"I see no disenchantment in Leonard's lyrics at all," Bob Dylan [told The New Yorker earlier this year](http://www.newyorker.com/magazine/2016/10/17/leonard-cohen-makes-it-darker). "There's always a direct sentiment, as if he's holding a conversation and telling you something, him doing all the talking, but the listener keeps listening." Leonard Cohen spurned nicknames like 'the high priest of pathos', telling a BBC interviewer: "You get tired, over the years, hearing that you're the champion of gloom." During a career spanning more than 50 years, the Canadian poet and singer-songwriter created songs of love and loss, mortality and meditation, his Jewish faith and Buddhist practice infusing his lyrics with a spirituality [that was often uplifting](http://www.bbc.com/culture/story/20161111-the-uplifting-power-of-leonard-cohen). Many of his works offer a way out of the darkness. In Anthem, he sings "There is a crack in everything, that's how the light gets in". And when describing the much-covered Hallelujah, Cohen said: "It seems to call down some kind of beneficial energy… in the face of the kind of catastrophes that are manifesting everywhere, to say 'hallelujah'." He died on 7 November at the age of 82.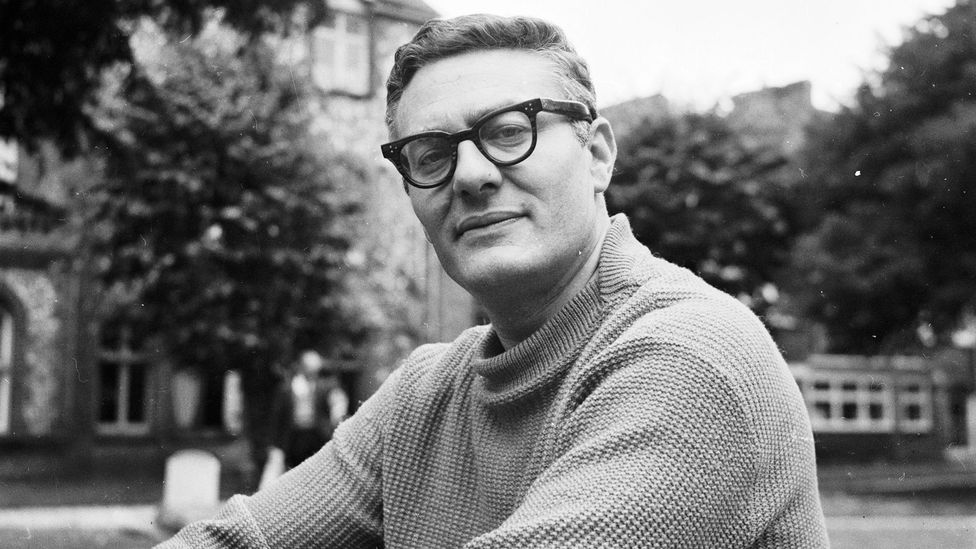 Peter Shaffer
The multiple Tony and Oscar-winning playwright Peter Levin Shaffer was born in Liverpool in 1926, five minutes after his twin brother, Anthony. The pair attended Cambridge University, co-editing the college's Granta magazine before writing a series of detective novels together under the name 'Peter Anthony'. Peter first gained recognition with his play Five Finger Exercise in 1958, but it was for London's National Theatre, established in 1963, that Shaffer's best-known work came to life, including The Royal Hunt of the Sun, about the Spanish conquest of Peru, and Black Comedy, a farce set during a blackout. A pair of equal but warring central characters was a common occurrence in Shaffer's writing, including the hit Equus (1973), about a disturbed teenager and his psychiatrist, of which the playwright commented "If it was a success in Britain it was because it was about horses, and if it was a success in America it was because it was about psychiatrists." In 1979, Amadeus made its debut at the National Theatre, starring Paul Scofield as the court composer Salieri, who is fiercely jealous of child prodigy and his rival, Wolfgang Amadeus Mozart (Simon Callow). A film adaptation starring F Murray Abraham and Tom Hulce went on to win eight Academy Awards, including one for Shaffer's adapted screenplay. Were Shaffer's plays' fixation with duality and competition due to a fierce sibling rivalry? journalists often wondered (Anthony also became a successful playwright). Perhaps in part, but great drama, as [Shaffer himself put it](http://www.telegraph.co.uk/obituaries/2016/06/06/sir-peter-shaffer-playwright--obituary/), "is made out of the conflicts between opposing states of mind". He died on 6 June, at the age of 90.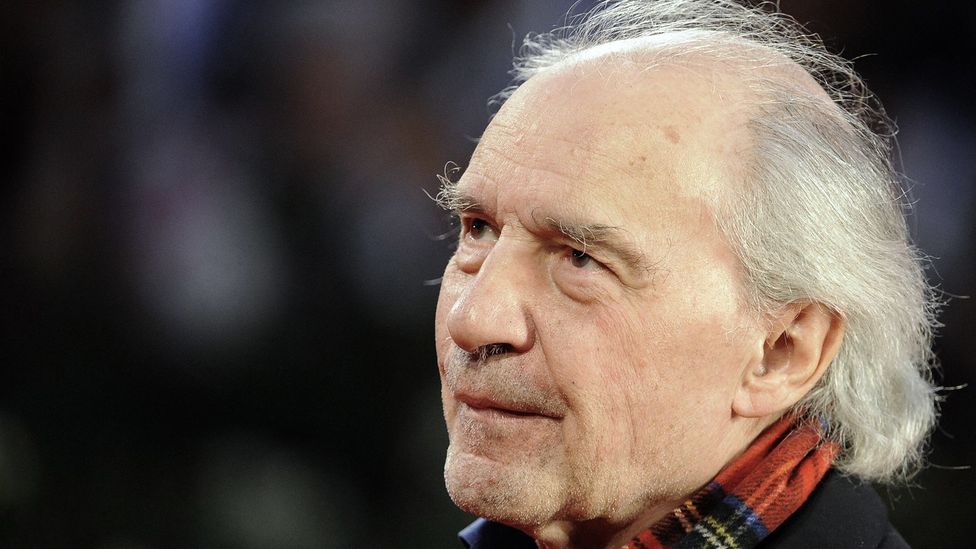 Jacques Rivette
The most devoted cineastes will say that the French New Wave master whose works have aged the best is not Godard, Truffaut, Varda or Rohmer, but Rivette. Perhaps it's because Rivette's films, with their intimidating durations, censorship battles, fluid narratives borne of improvisation, and a mix of humour with startling observations on aesthetics, are simply more 'challenging' than those of his peers and conducive to obsession. Celine and Julie Go Boating, a three-hour tour de force, is constructed largely as an exercise in watching the two title characters watch a movie within the movie, while Out 1 remains largely unseen owing to its 12-hour-plus runtime. Like Godard and Truffaut, he worked as a film critic for Cahiers du Cinema – many consider him the finest writer of the critics-turned-New Wave directors – and he shared their adoration of Nicholas Ray, Howard Hawks and Hollywood genre film-making. Of all the New Wave film-makers he feels like the one who, even when addressing the most serious of ideas, took himself the least seriously. He died on 29 January, at the age of 87.
Edward Albee
Edward Albee was a towering figure in American theatre, whose caustic, mercilessly funny plays took the absurdities of modern living in their sights. His 1962 play Who's Afraid of Virginia Woolf?, a blistering portrait of a toxic marriage, put him on the map; in 1967 he returned to lampoon the institution in A Delicate Balance, another work that delves into the unspoken anxieties of the middle class. In 1975 he won the Pulitzer Prize for Drama with Seascape – again a play about couples in crisis – but after that his career went into serious decline. Beginning with Three Tall Women in 1994, Albee saw a reversal in his fortunes and his later years saw the rapturous reception of The Goat, or Who is Sylvia? – in which a man falls in love with a goat – and his final work, Me, Myself and I, about the dysfunctional relationship between a woman and her two sons, who she is unable to tell apart. He died on 16 September, at the age of 88.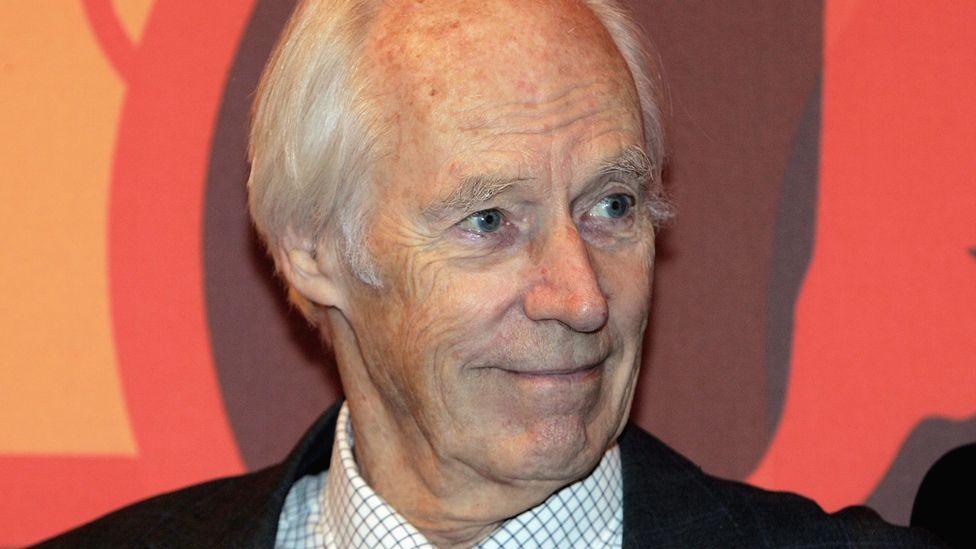 George Martin
A trained musician, George Martin worked in the BBC's classical department before moving to EMI and its subsidiary, Parlophone, producing jazz and classical as well as comedy records for Peter Sellers, Spike Milligan and Peter Ustinov. He was behind a wave of hit British acts in the 1960s, including Gerry and the Pacemakers and Cilla Black, but it was his work with four other Liverpudlians that understandably overshadowed them all. "If anyone earned the title of the fifth Beatle it was George," Paul McCartney wrote in tribute to Martin, who from 1962 to 1970 produced 13 albums and 22 singles for the group. His influence on The Beatles' output is undeniable: he added strings to songs such as Yesterday, encouraged the band to experiment with electronic sounds and harnessed recording techniques from his comedy days to play with backwards vocals and instrumentation. Martin was among a small group – Phil Spector and Quincy Jones included – who revolutionised what a record producer could do, and an evidently inspirational figure for later generations. Among the many tributes left on Twitter, producer Mark Ronson wrote: "We will never stop living in the world you helped create." Martin died on 8 March at the age of 90.