The challenge for our creative industry is great but not insurmountable.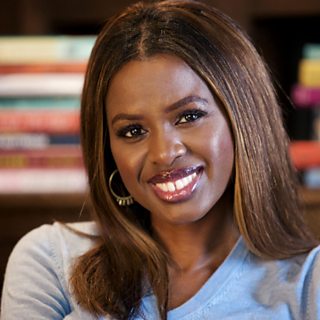 June Sarpong
Director of Creative Diversity
The global and national outcry against racism ignited by the tragic and senseless killing of George Floyd means the stakes for inclusive representation are higher than ever before. The challenge for our creative industry is great but not insurmountable.
Once we unequivocally accept there is no monopoly on creativity then we can actively seek the diversity we require for our industry to thrive. The current global pandemic has only exacerbated this pressing need.
The industry has come to a standstill at a time when the world needs its creativity most.
The outbreak of Covid-19 shook the world to its core. The creative industry is one of the "most affected by the current crisis", according to the OECD (Organisation for Economic Co-operation and Development).
The impact has been nothing short of devastating, leading to filming shutdowns, suspensions and cancellations of events globally. In turn, this has seriously damaged the financial stability of many of the freelancers who make up a large proportion of the industry's workforce.
The industry has come to a standstill at a time when the world needs its creativity most. The BBC is convening the creative industry to work together through this crisis - both in terms of how we weather the storm but more importantly on how we build back better to ensure diversity and inclusion is baked into the 'new normal' once the crisis has passed.
---
Why? The Power of Allies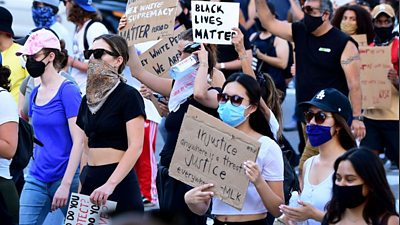 The recent national and global events around racial injustice has inspired many leaders and those with agency to ask what they can do and how they can be effective allies.
The BBC's Creative Allies initiative brings together the creative industry to act in a meaningful way and educate their organisations and workforce on how to be real allies. This project aims to connect opportunity and aspiration by providing guidance to those in positions of influence so they can best use that influence to improve diversity in the creative sector, and society as a whole.
Leaders will learn the tools to engage and develop diverse aspiring creatives from underrepresented backgrounds. This is not only the right thing to do but important to deliver innovation and fresh ideas that the creative sector needs - in a manner that creates sustainable future talent pipelines.
---
What? The Ally Track
The BBC's Academy has created The Ally Track, a digital training tool that is free for organisations and
 the general public to use. We invite creative champions to choose the type of ally they will commit to becoming and organisation's leader to also encourage their workforce to do the same.
The tool that will help the user understand how a person's advantages or disadvantages in life can affect their access to career opportunities. It demonstrates how through allyship, you can create a culture of helping others around you at work.
There is also an option to receive a series of emails that encourage action points which can be easily implemented. These help make people more aware of how they can help and support those around them.
Please note: It is not permitted to use any part of the BBC Creative Allies 'The Ally Track' digital training tool for commercial purposes (to make a profit).
---
Which ally can I be?
Creative Allies Champions choose the type of ally they commit to being. Each organisation's leader also encourages their workforce to do the same, and choose an ally that has been based on Karen Catlin's "Better Allies" process.
---
Exploring leadership

For leaders who wish to take their inclusive journey further, they can delve into our RIVERS – Six Streams of Inclusion toolkit, which outlines six practical steps to further diversify the creative process.
---
Who? Collaboration = Change
We are way beyond the point of empty rhetoric. Our actions must embody our creed of non-impartiality to discrimination. This means the BBC is committed to being part of the solution through our output and employment practices and also in terms of how we work with our creative industry partners.
The Creative Allies initiative brings together extraordinary leaders, talent, companies and institutions all around the purpose of effective allyship. Many creative organisations and business leaders have already signed and agreed to participate - recognising that they must use their influence to ensure that their industries take action to unleash, nurture and develop the creativity of the overlooked and underrepresented.
A toolkit for change

Practical steps aiming to help shift production norms and build a more diverse and inclusive creative industry.

Reflecting our world

Inspiring organisations around the globe to create content that fairly represents our society.

Plotting the future

Five pillars to accelerate the change needed to ensure entertainment is inclusive of all voices in the future.