When we say 'diverse' talent we mean those who celebrate their cultures and who challenge the norm with their authenticity.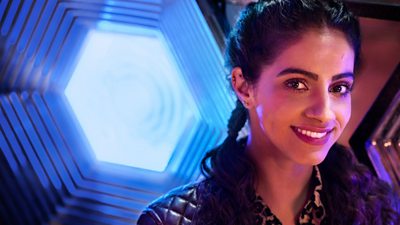 What is it?
CDX is a two-day virtual festival that unapologetically celebrates proud and diverse talent. We'll bring together the bold, the brave and the badasses of British and global creativity, in a series of talks to inspire and empower a generation.
We'll bring together iconic stars, cultural disruptors and influencers over six hours of live-streaming on an interactive platform. You can experience the sessions with your friends in a private room (think Gogglebox) and ask questions to - some of the biggest names in the industry right now / influential figures at the top of their A-game.
CDX will be an experience unlike any other – a first for the BBC, a first for the industry, a first-hand experience for you – our future creative leaders.
Who is it for?
CDX is for the current and future people of the creative industry. If you've found yourself at a crossroads about whether to pursue a career in media or even if you're already in the creative industry and want to make waves and drive change – CDX is for you.
When we say 'media and creative industry' we mean everything from directing, film production, journalism, podcasting, music production and many other creative roles.
When?
28-29 July 2020
Where?
During the two days, the live stream will be up on the CDX homepage.
You'll need to have a BBC account – sign in or register beforehand so it's quick and easy on the day. We recommend using headphones and Google Chrome when tuning in.
You can watch on your own or in a private 'virtual room' with your friends, and even ask questions to the stars presenting.