Religion and ethics on BBC Two
Current focus
Constructed series with debate at their heart
Longitudinal access documentaries with insight into the inner world of religious institutions
Travelogues which explore big religion and ethics subjects
BBC Two is the home of privileged access to major institutions and we are seeking new access ideas in the religion/ethics space which will deliver eye-opening insights.
Travel has always been a brilliant way of exploring different religions, faiths and cultures. We're especially interested in finding ideas like Dangerous Borders: A Journey across India & Pakistan which gave a platform to new talent but also explored contemporary and timely issues.
We're equally interested in formatted ideas which have the potential to return year on year. They would need to complement our celebrity travel series Pilgrimage which is returning for a second series in 2019.
We know our audience value the unpacking of the moral/ethical issues which affect British society.
We are actively seeking landmark documentaries on ethical subjects and encourage suppliers to come to us with unique access or unique journalism.
Contemporary and hugely purposed - we will continue to seek out ideas that question ideas around faith, belief and ethics.
We Are British Jews, like Muslims Like Us before it, took a constructed approach to religion/faith and Abortion on Trial tackled a big subject in a bold, simple way.
For both our series and singles we want timely pieces with a sense of real authorship and distinctiveness. We want to be reflecting back at the audience the subjects they're talking about already at home.
We've started to talk about what would be the equivalent of A Dangerous Dynasty: House of Assad in the religion/ethics space (a brilliantly executed history series which had extraordinary twists, turns and testimony), and at the other end of the spectrum what would be the genre's equivalent of Victoria & Albert: The Royal Wedding? - something which a sense of pleasure and event.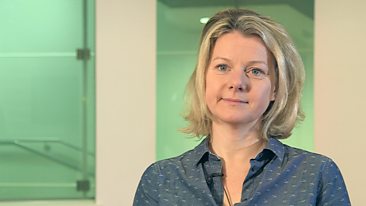 Find commissioning information for other genres
Search
Can't find what you need? Search here.