BBC One popular factual and factual entertainment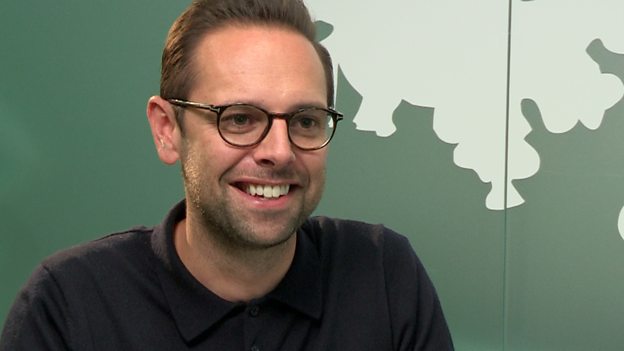 David outlines his commissioning needs for BBC One
Search
Can't find what you need? Search here.
Popular factual and factual entertainment on BBC One first and foremost has to entertain. We need to find factual entertainment formats and also popular voices to tackle broad, everyday issues that touch the lives of our audience and occupy their conversations in the pub or around the dinner table.
Our offering should be broad across One. We can roam from competitions to social experiments, landmark access to big reality events with purpose - what can we deliver that will get the whole nation watching and talking?
To give a sense of breadth, we already make DIY SOS, Britain's Best Home Cook, Britain's Fat Fight with Hugh Fearnley-Whittingstall, Watchdog Live, Eat Well For Less? and many more series, but we're looking to expand our offering further.
Attitude
Where is the next Apprentice coming from? We have started looking at business formats but there is definitely room for more. We are seeking clearly constructed series that are glossy, characterful and competitive – at present, right now we would love more edge, or attitude across our slate, don't be afraid to bring us unashamedly spirited ideas.
Tone
The most successful formats are often funny to some degree, or certainly allow humour to play a central role – whether that's through the situations we put people in or the very mix of people we put there. We're definitely underserved with ideas that have fun at their core.
Shape
We're keen to be taking ideas to the channel that play with form and/or shape. Stripping across a week or playing several episodes over a two or three week strip is a great way to give a sense of event. What ideas might lend themselves to this?
Entertaining series with purpose
We want to have something to say about the world, but having said that we have a brief which is to unashamedly bring joy to the schedules. A big challenge for us is to find an entertaining way of exploring the issues preoccupying us all. We're keen to see if there's a factual entertainment way to explore social mobility on BBC One.
These don't have to be heavy subject matters, they can feel quite low in the mix in terms of the headline pitch but still be bubbling under the surface. How do we push people out of their comfort zones by bringing contrasting and sometimes quite extreme ways of living, opinions and experiences of different parts of our society together? The swap formats did this brilliantly but we're up for trying other shapes that might tap in to this.
Also, constructs like Who Do You Think You Are? have real emotion at their heart but tangible, real-world outcomes. How could we reinvent the celebrity journey?
Competitions
How can we change the shape of our competition output? It's an incredibly tough ask to land a big show on One first time around, but we need to be thinking about making a play in this space. What comes next alongside Masterchef and The Apprentice?
Access
Aim high with access, this is BBC One. What are the biggest stories and the biggest names on the front of the national press and can we find a route in to the very heart of their story? Rio Ferdinand: Being Mum and Dad is a useful reference point.
All proposals should be submitted via BBC Pitch to the relevant genre controller or commissioner.
Information reviewed 24 May 2018
Popular factual and factual entertainment priorities on
Find commissioning information for other genres
Search the site
Can't find what you need? Search here