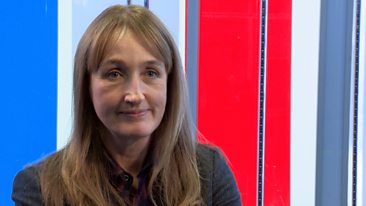 Watch the video brief: documentaries on Two

Head of Commissioning Clare Sillery outlines documentary commissioning priorities on the channel
We currently need
Access series: both institutional and more constructed pieces.
Big single films at 9pm: potentially fronted by new talent with a strong viewpoint and real connection to the subject.
Series with light constructs and warmth: transformation works well and could possibly feature travel and adventure or series that can be enjoyed by the whole family.
Find out more
Access
Access on BBC Two falls into two broad categories: institutional access such as Hospital and more constructed pieces such as The Mighty Redcar or Generation Gifted which don't rely on the keys to an organisation but build a story in a different way.
Hospital was a game changer in terms of access for us as it went far beyond the exploration of a single hospital. It posed a question about how you take decisions with limited resources and the consequences of the decisions across a whole Hospital Trust. The production process was shaped in around gathering the stories in a way which changed our understanding of the pressures on our NHS.
We also want to find innovative ways into familiar territories. Murder uses police access with one force to focus on homicide investigations filmed intensively from multiple perspectives - from immediate response through to conclusion, giving an extraordinary level of immediacy, compelling storytelling and a unique depth of understanding of single crimes.
Our three-part series Flatpack Empire invited the audience into top to bottom access to the secrets of Ikea, the world's biggest furniture business. As well as taking us inside the workings of a global business it was multi layered, exploring questions about how we live today and our sense of what a home is.
Generation Gifted, the longitudinal series which follows six kids - three boys and three girls who have been identified as academically talented and who are from lower income homes - will continue to explore issues of social mobility across Britain when it returns later this year. The latest series explores how universal challenges inside and outside school affect the kid's daily lives and ambitions for the future.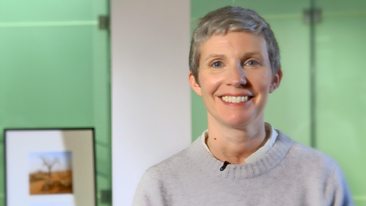 Access documentaries: watch the video brief

Commissioning Editor Emma Loach discusses what documentary access looks like across BBC channels
Single films
Authorship from film makers is crucial on Two. We want distinctive films on broad subject like Arthur Cary's remarkable film The Last Survivors which as well as telling the story of the holocaust also brings a new perspective to questions of living with trauma and building a life beyond it. We want films which invite the audience to look at a familiar subject through fresh eyes or really challenge the way we think Molly Dineen's Being Blacker was an examination of race and the immigrant experience in the UK today. Authored films like Louis Theroux's Altered States trilogy about modern America continue to work brilliantly. We'd like to find more new authors with interesting and potentially controversial perspectives.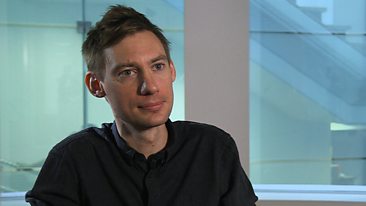 Single films: watch the video brief

Commissioning Editor Hamish Fergusson discusses what makes a great single film for each channel
Popular formatted documentaries
New, innovative popular documentary formats with heart are important to us in the mix for BBC Two because they allow us to explore our passions or find new ones. They can come in lots of different forms including light constructs, where a premise is set up and we follow how events unfold in a documentary style. In our new series Chefs Brigade (working title), Michelin starred Chef Jason Atherton attempts to build a world class cooking brigade from a group of young chefs and takes them on a tour of Europe cooking against some of the best kitchens in the world. As well taking us to amazing restaurants and locations the series will explore how a brigade is built and how a team can achieve unimaginable success that individuals could never achieve on their own and what it means to belong to a brigade. We are keen to introduce more ambition to our popular documentary ideas along with warmth, authenticity and depth.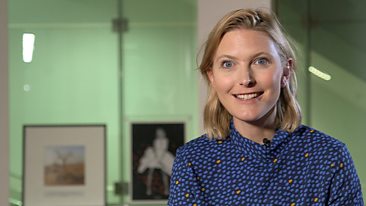 Light constructs: watch the video brief

Commissioning Editor Emily Smith outlines what she looks for in lightly constructed documentary formats
Travel
We need this to be inventive on Two. Where can we go that we haven't visited before and what are the questions and premises we can explore via travel? Marigold had a sense of purpose, was fun and reinvented the genre. Talent is important here, we need new authentic faces that are genuinely connected to the journey or theme or allow us to explore relationships with an adventure narrative as we did in Eight Go Rallying: The Road to Saigon.
Pitching
All proposals should be submitted via BBC Pitch to the relevant genre controller or commissioner. Find out more about the commissioning and pitching process on the Who we are and how we commission page and get top tips on how to pitch on the Pitching for TV page. Producers in the nations and regions can also contact the factual nations and regions leads as listed on the Who we are and how we commission page. Producers with ideas for online and digital content linked to documentaries content will find further information on the Factual digital commissioning page.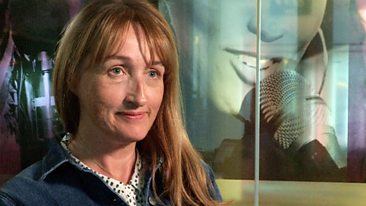 Pitching to BBC documentaries: get the top tips

Clare Sillery gives advice for producers pitching to BBC documentaries
Documentaries New Directors initiative
aspiring film makers the opportunity to make their first long-form documentary. Visit the BBC Careers website to apply.
Successful applicants are housed at leading production companies and partnered with executive producers who act as mentors throughout the process of making the film. In the past this has included Morgan Matthews at Minnow, Katie Bailiff at Century and Fran Baker at Blakeway North. The initiative also includes masterclasses in crucial areas of documentary making which have included Peter Dale on storytelling, Kirsty Cunningham and Sacha Mirzeoff on compliance and Chris Bird and Sam Santana on editing.
The films are commissioned for BBC Three with most also being transmitted on terrestrial channels. Alumni of the initiative include Lizzie Kempton and her film, Manchester Bomb: Our Story on a tragedy that affected the nation and Dominic Sivyer with his very personal film, Grandad Dementia & Me.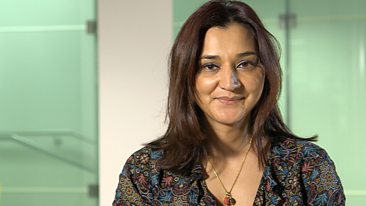 Find out more about the New Directors Initiative

Commissioning Executive Beejal Patel discusses how the scheme for new talent works and some previous success stories
Digital content for BBC Factual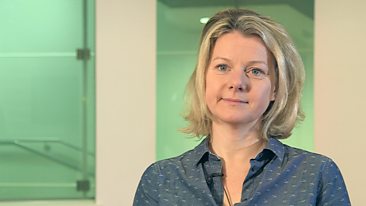 Please note subtitles will be added to all videos as soon as possible.
Search
Can't find what you need? Search here.