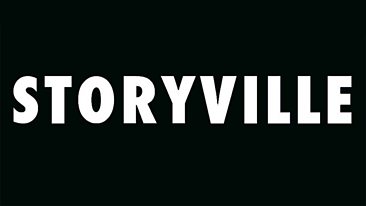 Watch the latest Storyville video brief

Commissioning Editor Mandy Chang and Assistant Commissioner Hayley Reynolds outline what they're looking for and how Storyville works
Since 1997 Storyville has been a trusted partner for world-class filmmakers in bringing the globe's best feature documentary stories to festival, cinema and television audiences. Broadcasting fearless, provocative and engrossing films to broad audiences, the strand has an enviable pedigree and reputation for producing award winning, critically acclaimed titles. It's been home to over 700 films from some 70 countries including Hoop Dreams, Olympic Massacre: One Day in September, Death on the Staircase, Blackfish, Queen of Versailles, Last Men in Aleppo, Eagle Huntress and many more. The strand primarily looks for ambitious, narrative driven contemporary films to co-produce with other funders. We also pre-buy and acquire some high end films. Our films are mainly 90 minutes in length.
Please visit the Storyville programme website for further information about the films and to see programme clips.
Recently, Storyville had Welome to Chechnya and Softie in competition at the 2020 Sundance Film Festival, where they both won prizes in the World and US competitions and received critical acclaim. Last year the festival premiered three Storyville films: One Child Nation won the US Grand Jury Prize and the award for World Cinema Documentary Directing went to Cold Case Hammarskjöld. The strand had five nominations at the 2019 Griersons: Minding the Gap: An American Skateboarding Story was awarded Best Cinema Documentary and The Trial of Ratko Mladic won Best Single Documentary International, while Under the Wire was highly commended. Reporting Trump's First Year: The Fourth Estate was nominated for Best International Programme at the 2019 BAFTAs.
Commissioning priorities
The strand has wide ranging scope but crucial to what we look for in all our films is cinematic scale and ambition with the potential for festival and theatrical runs. We want dramatic and surprising unfolding narratives, led by extraordinary characters Stories should be international in scope with universal themes that touch us all.
Submissions
If you have programming that fits our requirements and priorities, please register and submit via the Storyville online submission system.
Information updated 13 February 2020
Search
Can't find what you need? Search here.