Commissioning for 0-6 year-olds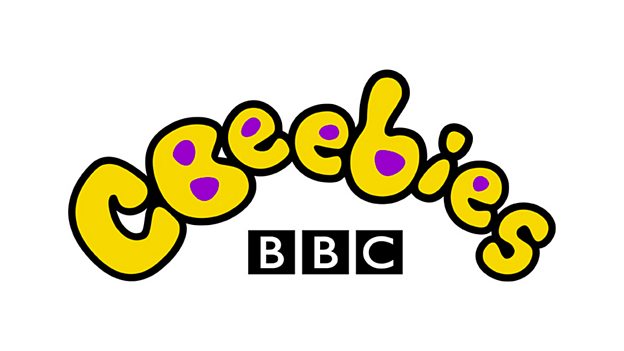 Watch a showreel of our latest content
Search
Can't find what you need? Search here.
CBeebies is our brand for 0-6 year-olds, with content that is specifically produced for our youngest audience - at a pace and style that suits them. We commission a wide range of genres across our platforms including animation, drama, entertainment, factual and live action. The CBeebies channel airs from 6am-7pm every day and we have multiple platforms on which our content can be discovered and explored by our audience.
At CBeebies everyone is welcome. We aspire to demonstrate positive behaviours for our audience, encouraging resilience, respect and a sense of accountability for the preservation of the world around them. We want to underline the importance of empathy and tolerance for one another in as many new and existing brands as possible. We have to be super-creative about this, bold and inspiring rather than finger-waggy. We can achieve this through narrative and tone, our ongoing diversity drive and our unswerving commitment to reflect as many different lives as possible on screen, paying close attention to representing a wider social demographic.
Development Priorities 2020-21
(Please note that we are almost fully commissioned up for 2019/20 financial year.)
We will continue to develop and commission quality live action pre-school drama. We want shows that will engage and support new parents. We want to ramp up the fun and the funnies without denting our public remit. We will always try to support a new talent pipeline as we want to take risks and grow new diverse faces for the BBC overall.
Drama
We want to establish warm and winning friend and family groups a la Hey Duggee, Waffle and Topsy and Tim. A diverse cast is key and as well as enthralling our audiences we see to inform and educate them too.
Entertainment
Ideas built around female comedians and entertainers are always welcome. Participation is a key consideration too.
Factual
Shows which reflect the lives of our audience and introduce them to new ideas.
The Independent Content Commissioning team
The 0-6 Independent Commissioning team work across all non-acquired content. Once an idea is submitted to Children's through BBC Pitch the team will work alongside suppliers to further develop the project in preparation for the relevant commissioning rounds. If an idea is commissioned your partnership with your Commissioning Editor will continue and they will become the BBC's Executive Producer for that project.
The Discovery team
Working in close collaboration with the Content team, the Discovery team focuses on giving all our commissioned content maximum impact across platforms. The team have created wishlists of content across their different platforms.
Visit the Discovery page to download and find out more.
Visit the Children's commissioning homepage for information about commissioning processes and upcoming commissioning rounds.
Tariff prices for independents
Genre

Tariff

Notes

Animation

£120 - £240K p/h

High production values, commercial co-pros driven by public service values, UK originated.

Drama

£120 - £280K p/h

Scripted live action, character-led, narrative storytelling, UK or foreign filming, younger leading artists, lower volume.

Factual entertainment

£40 - £160K p/h

Live action location or studio based, strong formats, presenter led, learning elements, high volume, double commissions.

Other

£160 - £320K p/h

Landmark events, specials, seasonal offerings, live or pre-recorded.

Short-form (narrative)

£500 - £1.5K p/m

A narrative-based video for iPlayer, or a section of the BBC website (eg Own It), based around exclusive content, with production values akin to broadcast quality.

Short-form (songs)

£500 - £3.5K p/m

An exclusive song, or licensed cover, for iPlayer, or a section of the BBC website, with production values akin to broadcast quality.

Games (HTML 5)

£100 - £150K

(plus £30K - £50K for updates)

A bespoke single player video game developed for BBC website or apps, offering complexity and challenge appropriate for the target audience

Games (templated)

£25 - £60K

Collection of simple interactions taken from a pre-determined list and skinned with BBC children's brand and narrative.

Social only platforms

Short-form (narrative)

£500 p/m

A narrative-based (often subtitled) video for Facebook, YouTube or Instagram which is tailored to the individual platform's needs and audience - but with lower production values than broadcast (ie different cameras, less editing, more basic structure and content).

Short-form (songs)

£1000 p/m

Songs: an exclusive song, or licensed cover, for Facebook, YouTube or Instagram, with lower production values than broadcast as above.
Get in touch
Subscribe to the BBC Children's mailing list to receive quarterly commissioning updates.
Children's Discovery team
The Discovery team help BBC Children's develop deep audience engagement across platforms - getting the right content to the audience, in the right place, at the right time.
Search the site
Can't find what you need? Search here