Software Engineering Graduate Scheme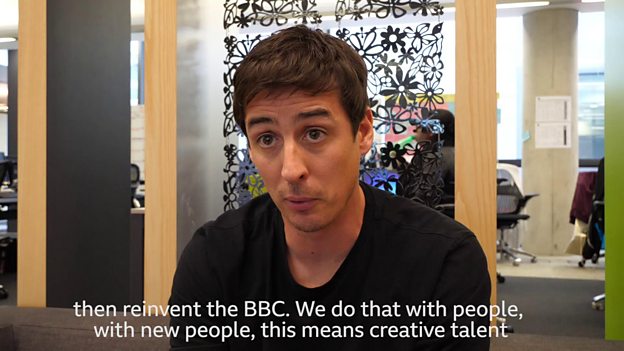 Think you know what you want out of your software engineering career, or are you really not sure? Either way the BBC Software Engineering Graduate Scheme is ideal for you. We offer four completely different rotations over two years and you get to choose where you go and what you do. Our two-year scheme enables you to experience four different areas of BBC Design & Engineering, working on any of our dynamic products and services, so you can be confident of finding something that fits you perfectly.
This popular scheme, now in its eighth successful year, offers you the rare opportunity to do something genuinely special: make things that are enjoyed by millions. Almost everyone in the UK spends time with BBC content each week and it feels amazing be part of something that reaches so many people.
During your four 6-month rotations you will gain experience in many different languages and methodologies, getting the chance to work on a variety of platforms, from an iOS app to developing scalable code on Amazon Web Services.
You'll also receive lots of training from our award-winning in-house training facility and will be working alongside some of the industry's best senior developers and product specialists in a positive, friendly and collaborative environment
What's on offer?
a starting salary of £22,714 (MediaCityUK) and £27,319 (London), with an increase in your second year.
a comprehensive training programme covering many technologies and agile team skills
experience of working on some of the best software applications in the world in an exciting environment
attendance at industry and academic events – all whilst learning how we make the best television and radio programmes in the world
25 days' holiday per year
eligibility to join the BBC pension scheme, employee discount scheme, cycle-to-work scheme and travel season ticket scheme
We have opportunities in London, MediaCityUK (Salford) and Glasgow, with the option to do a rotation in our Cardiff office. Please state your preferred location on your application. Assessment days are in MediaCityUK, London and Glasgow.
About BBC Design & Engineering
We deliver products, platforms and services globally, supporting the BBC's digital transformation and helping to change the BBC into an internet-fit broadcaster. Our software engineers are at the very heart of this transformation and as part of the Software Engineering Graduate Scheme you will work on our most innovative and popular digital products, including the BBC Sport website and app, BBC Children's website and apps, BBC Sounds for radio, music streaming and podcasts, BBC Voice for projects relating to Alexa and Google Home platforms and of course BBC iPlayer, our pioneering video on-demand service, to name just a few. You will learn and use a vast array of technologies, including:
Amazon Web Services (including AWS Lambda, DynamoDB, S3 and EC2)
HTML5/CSS3 (including pre-processors, such as Sass)
Kotlin and Swift
JavaScript/PHP/Python/Ruby
Java and Objective C
Functional languages such as Scala and Haskell
Relational, NoSQL and Graph databases
Broadcast technologies, including DVB, MHEG, OpenTV and Liberate
The world is changing, audiences are changing, and the way the BBC goes about its mission – creating inspiring content that informs, educates and entertains – is changing too. It's our ambition to build the most valued open digital media services in the world. We want to transform the BBC for an interactive, on-demand world and find new ways of reaching audiences wherever they are, with new formats across PC, TV and mobile devices. We are doing this by engaging with – and empowering – audiences in new, innovative ways to build a new kind of digital organisation and a switched on Britain.
Diversity
We are a diversity champion and we promote a good working environment for all existing and potential staff ensuring equal treatment for all of our employees. We have formed a partnership with VERCIDA, the UK's largest diversity and inclusion focused careers site. All of our vacancies are also listed on VERCIDA. Click here to view our vacancies in an accessible format.
Hear from some of our Graduates