Research and Development Graduate Scheme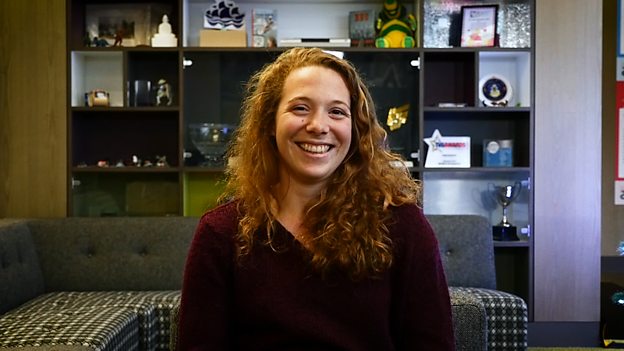 Applications are now closed.
Placement Overview
Are you an innovative techie with an interest in the future of media?
Has your passion for technology led you to gain skills and knowledge that you are now ready to bring to real working projects at the BBC?
The possibilities are endless when you join our Research and Development Graduate Scheme. As you spend two years in various teams across BBC R&D, you will work with top experts in areas such as Audio, Video, Distribution and web technologies.
During this time, not only will you work on projects that focus on the development of technologies across the business but you could also get the opportunity to become involved in the implementation of them.
Location
During the scheme you will spend time working at our R&D labs in both Manchester (Salford) and London. You can state your preferred location for your final base when you apply.
Start Date
September 2019
Who are You?
Does this sound like the scheme for you? Here is what we are looking for…
You will:
Ideally be a high academic achiever with a minimum of 2:1 or equivalent in Electrical or Electronic Engineering, Computer Science, Physics, Mathematics, UX, Interaction Design, HCI, Psychology, Data Science (or closely related subject). We are also interested to hear from you if you have another numerate scientific degree such as biology or chemistry, as long as you've had some exposure to programming.
Be able to demonstrate strong equivalent knowledge and experience to the above if you are not a graduate.
Be highly analytical.
Have great communication skills and thrive when working in a team.
Have a real passion for technology which is demonstrated through your studies or interests.
You might also have particular skills and interest in software development (e.g. Python, web services, C++/Linux/Javascript), IP networking, data science and machine learning.
What Are We Offering?
A competitive starting salary of around £29,000 (outside London) or £33,500 (inside London).
Valuable experience working on exciting projects at one of the world's most creative and innovative media organisations.
25 days' annual leave and a range of flexible benefits.
Where Could This Take You?
This opportunity will offer you the experience and skills that will help you to excel beyond a trainee.
After successfully completing the two-year scheme, you can expect to be promoted to R&D Engineer and begin to take on responsibility for projects immediately.
Diversity
We are a diversity champion and we promote a good working environment for all existing and potential staff ensuring equal treatment for all of our employees. We have formed a partnership with VERCIDA, the UK's largest diversity and inclusion focused careers site. All of our vacancies are also listed on VERCIDA. Click here to view our vacancies in an accessible format. If you have a disability you will also have the option to go through our Extend Hub when you apply.