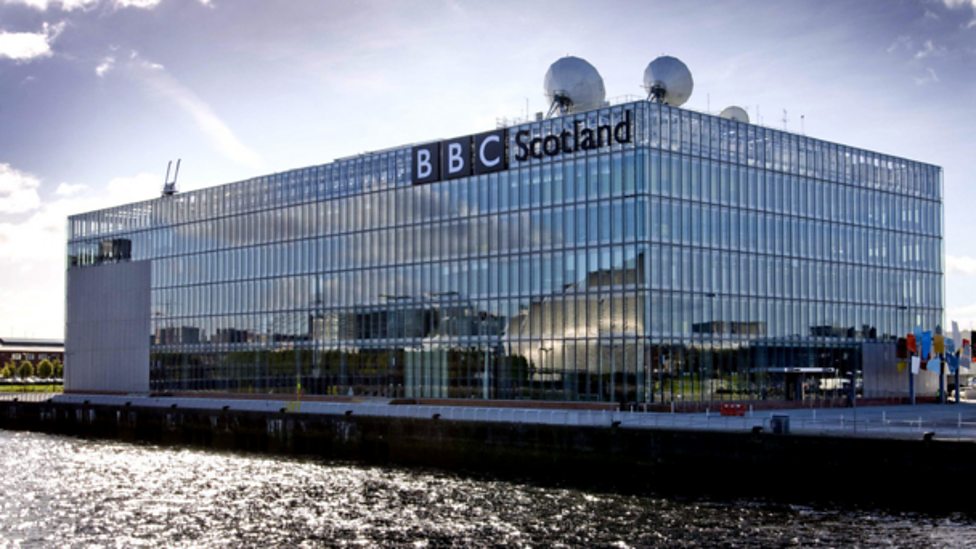 Scotland and Gaelic Production Apprenticeships
Applications for this scheme will open in March 2020.
Are you all about the techy side, love cameras and sound and you'd love to learn more about behind the scenes?
Are you a brilliant planner/ organiser and want to bring your passion for Media to the BBC?
Or maybe you are full of ideas for the TV, Radio or Online?
If your answer to any of these is yes, then we want to hear from you!
During this scheme you will get first-hand work experience and hands-on training whilst studying towards a Level 3 in Creative and Digital Media, which is delivered by Glasgow Kelvin College.
This year, the Scotland apprenticeship scheme is offering two different pathways. Based on your interests and skills, you will have the opportunity to apply for a pathway which interests you the most.
Click on the pathways below for more details on each apprenticeship:
Technical Production

BBC Scotland Operations team provide specialist craft skills to a wide range of programme makers across TV, Radio and Online. Our teams work on various output from live daily Radio and TV News and Sport programmes; to major Outside Broadcasts such as TRNSMT, Scottish Cup Final and Hogmanay Live; as well as Studio entertainment programmes like Mrs Brown's Boys, Hit List, Ready and Swashbuckle!

Over 12 months we will train and develop you through specialised training and work placements in craft areas including Cameras, Sound, Vision, Newsgathering and Media Central. You will also get an overview of our editing, dubbing and graphics functions. You will be mentored by craft specialists from within BBC Scotland.

The type of experience you may gain in these areas would be for example:

Your work in sound, across both radio and television, will involve setting microphones, rigging and testing radio microphone systems, building and operating PA systems either as part of programme making or support content.
In Vision Engineering you will work with studio vision systems involving distribution and control of video signals to broadcast requirements. You will line up monitors and cameras for programme use both in the studios and in outside broadcast situations.
In cameras you will be shooting content under direction that will either be live to air or for recorded programmes.

After successful completion of the apprenticeship, you could be applying for roles such as;

Assistant Post Production Operator
Camera Assistant
Audio Assistant
Technical Operator

If this interests you, please apply to our Scotland Technical Production Scheme

Editorial and Production Management

If you choose this pathway, you will work on a variety of TV, Radio and digital teams gaining experience in editorial and production management. You will have the opportunity to rotate across a variety of departments including:

- BBC Studios Factual television productions (which covers Science, Art and Documentaries)

- BBC Sport is responsible for programmes like Sportscene, Off The Ball and Sportsound, as well as News across TV, Radio, Online and Social Media.

- Music, Entertainment and Events - you could be working with our radio music teams and work on shows such as Quay sessions, Celtic connections. Within this department, includes our multiplatform development teamwhere new ideas for BBC Scotland TV, digital and audio programmes are created and pitched

- Childrens work on a variety of children programmes which include a range of activities in the office or in studio.

- Digital - We produce digital content including the hugely popular and long-running educational service Bitesize, the Social and BBC Arts Online.

- News and Current Affairs - provides local, national and international news on radio, television and online for audiences in Scotland and across the United Kingdom.

When working with production management teams, you will help with the efficient running of the production and your tasks may include learning about schedules and budgets; completing production and post production paperwork, sorting out travel and accommodation needs.

You will also gain skills within the editorial teams, who are for those who have a passion for creating content. You may be working as a Runner within the office, in studio or on location. You may also do research for stories, locations, contributors, props; assisting crew with camera kit; distributing call sheets/scripts; looking after crew and contributors on shoots.

We are also looking for a fluent Gaelic speaker to join this particular pathway. If you would like to apply for the Gaelic scheme, please apply here (applications currently closed)

After successful completion of the apprenticeship, you could be applying for roles such as;

Runner
Content Assistant
(Junior) Researcher
Production Management Assistant

If this interests you, please apply for the Scotland Editorial and Production Management Scheme.
Location
Your training and work placement will be based in Glasgow. If you want to apply to the Production Scheme based in England or Wales follow the links below:
England Production Apprenticeship
Wales Production Apprenticeship
Start Date
September 2020
Who Are You?
Does this sound like the scheme for you? Here is what we are looking for…
You will:
Be highly motivated, resilient and determined to build a career in the broadcast industry - Have you, perhaps, been excited by personal projects that have inspired you to take this next step? Maybe you have some work experience or hobbies that demonstrate your passion and shows transferrable skills?
Be a great team-player – On this scheme, you will be working on real programmes with our production teams, learning and gaining experience every day. Working in a professional environment you may be faced with some challenges along the way!
Be flexible and adaptable due to the pace of work, learning and production demands – Working at the BBC isn't always a Monday to Friday, 9 to 5 job.
Enjoy working with a wide range of colleagues and members of the public
Be 18 or over by the time the scheme starts in Autumn.
This scheme is aimed at non graduates. If you already have a media or production degree or equivalent qualification this scheme may not be for you, as it may duplicate training and experience you have already had. We would encourage you to look at our Production Trainee Scheme or consider searching our other vacancies for entry level roles via BBC Careers Hub
You must not be planning to do this scheme as a gap year programme.
If you have had 12 months or more continuous paid production work in the media industry, or at the BBC, we would encourage you to search for other roles in the BBC that are more relevant to your level of experience via BBC Careers Hub
We are unable to accept your application if you do not have the legal right to work in the UK.
The Benefits and Package:
You will get up to 5 weeks of annual leave per year as well as an additional days leave over the festive period, known as our "Corporation Day".
You will receive a salary of £14,250.
A recognised SCQF Level 7 Creative and Digital Media qualification delivered by Glasgow Kelvin College.
BBC Staff Perks including discounts on many high street and online services/products.
A dedicated Scheme Manager who will develop you throughout your training programme.
Professional mentoring to aid your personal development by industry professionals.
The chance to wear the famous BBC Staff lanyard and ID card by working for the world's leading public service broadcaster!
The Application Process
You will complete an application form which will help us to understand your interest in the BBC and our Scotland Apprentice Scheme. Remember to mention any relevant skills and experience that you might have that could help you to bring a unique voice to the BBC. These don't need to be work related, these can be related to a hobby or projects that you do in your spare time.
Make sure to read the job advert carefully as you will need to select a pathway to apply for the scheme.
The team will read your application and if you are successful, we'll invite you to our video interview stage. The video interview helps us to get to know you better and if you demonstrate some of the things we are looking for.
If you are successful at video interview stage you will then be invited to an assessment centre. This will include a group exercise and individual interview.
Diversity
We are a diversity champion and we promote a good working environment for all existing and potential staff ensuring equal treatment for all of our employees. We have formed a partnership with VERCIDA, the UK's largest diversity and inclusion focused careers site. All of our vacancies are also listed on VERCIDA. Click here to view our vacancies in an accessible format. If you have a disability you will also have the option to go through our Extend Hub when you apply.