Production Trainee Scheme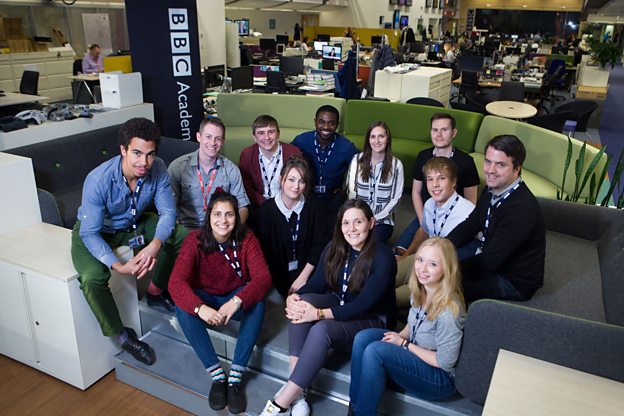 This scheme is now closed for applications for our 2019/20 intake. Please check back in 2020 for opportunities.
Scheme Overview
BBC Three are looking for the next generation of talented content creators to bring new voices and stories to the channel.
We want people from all backgrounds to join the BBC's Production Trainee Scheme. Help us tell stories that you care about – on digital, social media and on TV.
Through work placements in our production teams, and with bespoke BBC Academy training, you'll develop important understanding, knowledge and experience. By the time you've finished, you'll be well-equipped to apply for entry-level positions on a broad range of our TV, radio and digital output.
The scheme is recognised across the media industry for its training and 'on-the-job' opportunities and work placements.
Locations
Your work placement will be in either Birmingham or London. You will be able to specify a preferred location on your application form, but we cannot guarantee that your request will be met.
Your training could be in one of the following bases in England – London, Birmingham or Salford.
Start Date
Autumn 2019
Who are you?
First of all, what's not important: Academic qualifications and acquired professional experience/skills. You don't need a degree or a year's work experience at a media organisation.
What is important: Drive, dedication and creativity. If you want to create brilliant content for our audiences to enjoy and learn from, this is the scheme for you.
You're ambitious.
You've got new, fresh ideas.
You love BBC Three content
You've got a voice that isn't being heard on the BBC.
You have opinions on how the BBC talks to its audiences and want to help us reach new people
We're looking for all kinds of different people who have the ability and potential to join our content-making teams and help us create exciting, innovative and ground-breaking content.
This scheme is not suitable for absolute beginners. The ability to demonstrate some solid evidence of your passion for programme-making and creating content is a must. We are looking for creative and driven people with great ideas and masses of potential.
You must also be able to show that you have an understanding of audiences across a range of BBC platforms and across other channels
If you have had continuous paid production work in the media industry, or at the BBC, for longer than 12 months then you need to consider whether this might be the right scheme for you as it may duplicate training and experience that you have already had.
There is no academic entry requirement. We focus our recruitment on creativity, potential and drive.
You must be able to work flexibly as working at the BBC is not always a Monday to Friday, 9 to 5, job. You may also be required to move productions and may spend some of your time in a placement at a BBC production centre away from your main base.
You will also be expected to demonstrate that you can work with a wide range of colleagues and members of the public.
What Are We Offering
A 10-month fixed term contract currently paying £21,216 per annum for trainees based outside of London and £25,776 for those based mainly in the capital.
First-class training delivered by the BBC Academy from training specialists and senior BBC and freelance production staff.
The chance to work on a variety of content across BBC Three.
Where could it take you?
This scheme will give you the skills, knowledge and experience of a working in a professional media environment that will be a good foundation for applying for entry level roles in a range of production areas.
Previous trainees have gone on to secure the following roles, both in the BBC and in the independent sector:-
Runner
Researcher
Casting Researcher
Development Researcher
Social Media Assistant
The Application Process
You will complete an application form which will help us to understand your interest in the BBC and our Production Trainee Scheme. We will also ask you about your opinion on content that you enjoy. Remember to also mention any relevant skills and experience that you might have that could help you to bring a unique voice to the BBC!
Following the closing date, the team will read your application and if you are successful, we'll invite you to our video interview stage.
The video interview helps us to get to know you better and if you demonstrate some of the things we are looking for then you will be invited to an assessment centre.
Diversity
We are a diversity champion and we promote a good working environment for all existing and potential staff ensuring equal treatment for all of our employees. We have formed a partnership with VERCIDA, the UK's largest diversity and inclusion focused careers site. All of our vacancies are also listed on VERCIDA. Click here to view our vacancies in an accessible format. If you have a disability you will also have the option to go through our Extend Hub when you apply.
For any questions and updates about the BBC's Production schemes follow @BBCGetin / #bbcgetin on Twitter & Instagram.