Production Apprentice Scheme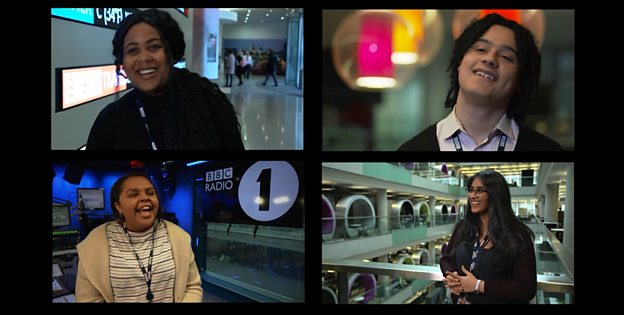 Applications for this scheme are now closed.
Scheme Overview
Do you want to help shape the media industry of the future? Do you want to help the BBC tell all kinds of stories to all kinds of audiences via all kinds of platforms (on TV, on radio, online)? If your answer to those questions is 'yes' then we really want to hear from you.
Our Production Apprentice Scheme could be your first step towards a career in media.
This UK wide BBC scheme offers you the chance to work in Wales, Scotland or you could work in bases across England.
During this scheme you will get first-hand work experience and hands-on training in production while studying towards a Level 3 apprenticeship. You could be working in TV, radio or digital content but wherever you are based in your placement you will have the opportunity to specialise in a particular area of production. You could be focussing on developing ideas and stories (editorial), mastering how to use technical kit (craft skills) or learning how to schedule and set up filming and editing (production management).
By the end of the apprenticeship, not only will you understand all the different stages of the production process from start to finish, but you will also have working knowledge of how the different roles work together.
Locations
Your training and work placement could be in one of the following bases in England - London; Salford; Bristol. You will be able to express a preference on your application. Or you might be interested in one of the Production Apprentice Schemes in Wales or Scotland. If you want to apply to schemes in Wales or Scotland follow the links below to find out more:
Scotland Production Apprenticeship
Wales Production Apprenticeship
Start Date
September 2019
Who are You?
Does this sound like the scheme for you? Here is what we are looking for…
You will:
Be highly motivated, resilient and determined to build a career in the broadcast industry - Have you, perhaps, been excited by personal projects that have inspired you to take this next step? Maybe you've already had a taste of working in media or production (though not necessarily in a professional environment)?
Be a great team-player – On this scheme, you will be working on real programmes with our production teams, learning and gaining experience every day. Working in a professional environment you may be faced with some challenges along the way!
Do you have an understanding of audiences and how people 'consume content'? – Do you watch, listen or engage with lots of different content on a daily basis and can you easily talk about what you like and dislike, or what works and doesn't work for different types of audiences?
Be flexible and adaptable due to the pace of work, learning and production demands – Working at the BBC isn't always a Monday to Friday, 9 to 5 job.
Enjoy working with a wide range of colleagues and members of the public
If you already have a media/production degree or equivalent you will not be eligible for this scheme. We encourage you to take a look at our Production Trainee Scheme or consider searching our other vacancies for entry level roles on https://careerssearch.bbc.co.uk/.
You must not be planning to do this scheme as a gap year programme.
If you have had 12 months or more continuous paid production work in the media industry, or at the BBC, we would encourage you to search for other roles in the BBC that are more relevant to your level of experience on https://careerssearch.bbc.co.uk/.
What Are We Offering?
A salary of £14,250 per year (pro-rated), those based in London will receive £18,810.
Gold-standard industry training delivered by the BBC Academy from specialists and senior BBC and freelance production staff.
Completion of a Level 3 Broadcast Assistant Production Apprenticeship or Junior Content Producer supported by an experienced and established training provider.
Where could this take you?
This scheme will give you the skills, knowledge and experience to apply for entry level roles in a range of production areas.
Previous apprentices have gone on to secure some of the following roles, both in the BBC and in the independent sector:
Runner
Content Assistant
(Junior) Researcher
Production Management Assistant
Digital Camera Journalist
Operations Assistant
Editing Researcher
Radio Studio Managers
The Application Process
You will complete an application form which will help us to understand your interest in the scheme and why you would like this opportunity. We will ask you about your favourite programmes and we will also want to find out if you're interested in working in a particular production area (e.g. News, Radio, Children's, Entertainment, Drama, Comedy, Factual programmes etc). Please use the application form as your opportunity to make sure that your preferences are reflected – do this by referring to your preferred types of content in your answers. Remember to also mention any relevant skills and experience you might have! Find out more on what to expect on our application form in the FAQs.
Following the closing date, the team will read your application and if you are successful, we'll invite you to our video interview stage.
The video interview helps us to get to know you better and if you demonstrate some of the things we are looking for then you will be invited to an assessment centre followed by a final stage interview.
Find out more
For all the latest news about apprentices and trainee schemes, and tips and hints for your application, please follow @BBCGetInon Twitter and Instagram
If you're interested in learning more about making programmes, visit the BBC Academy website.
Or you can read our Frequently Asked Questions.