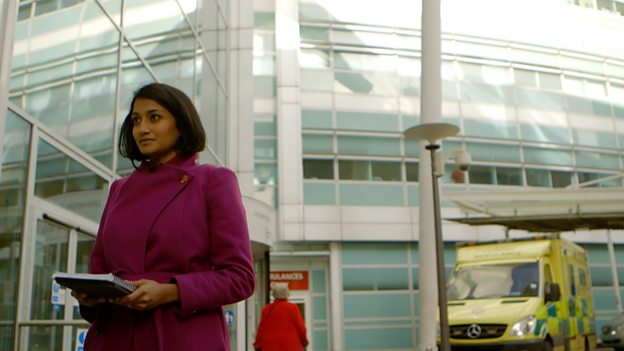 This scheme opens for applications from 13th February – 1st March 2020
How long is the scheme?
You will be offered a permanent contract. The first 10 months will be on the Trainee Scheme.
What is the application process?
The first stage is to complete your online application which will includes questions around your interest in journalism and you will be invited to record a short video response asking about what you can bring to the trainee scheme.
Take a note of the deadline when applications open and do not leave it to the last minute!
If we like what we see, you will be invited to answer a follow up questionnaire which will seeks to find out more about your own journalistic approach.
After this stage if you are successful, you will be asked to attend an Assessment Day.
Due to the volume of applications, it is a long process. We will inform you of the outcome of your application as soon as we can but it can take around three months.
I don't have a visa to live and work in the UK for the full duration of the scheme. Can the BBC assist with my application?
No. You'll be asked at the application stage if you have documentation that gives you the right to work in the UK. This is an entry requirement.
What does my Journalism Trainee Scheme year look like?
We want you to learn on the job – so we keep formal training to a minimum. Your first few weeks on the scheme will be spent training at the BBC. After that we will assign you to your first news team. Placements with online and digital, radio and TV news follow intensive training blocks in the skills you will need at BBC News.
How will I know how I am doing?
We monitor the progress of our trainees closely and there will be a structured evaluation process for the length of the scheme. You will be given feedback on your performance and you will be asked to give your own feedback as well.
What will I be doing?
Have a look at the job advert to give you a bit more information about what is likely to be involved. Generally, we aim to train you up to work as a Broadcast Journalist anywhere in BBC News. So your training and work placements will encompass radio, TV and online and digital news.
What hours will I work?
Although you should be working a normal 35-hour week, please note that working in journalism is not a 9 to 5, Monday to Friday job. The hours can be long when you are working to tight deadlines, but they can also be very rewarding.
How much holiday will I get?
As a member of BBC staff you will be entitled to 26 days holiday per year (Including a BBC Corporation day) plus UK bank holidays (or time off if you are scheduled to work).
How much will I be paid?
The salary for the year will be £21,216. If you are based in London, the salary is £25,776 per annum.
Will my expenses be met?
Travel, some food and your accommodation expenses are met when you are required to be based at a location that is not your main BBC base. This may include some training and assignments. Normal travel/ living costs associated with working/ training at your contracted BBC base location are not reimbursed/ funded.
Where will I be based?
You could be based in any of BBC regional or network news centre across the UK. You will be able to select your preferred location when you apply but we cannot guarantee that you will be offered your first choice.
I am open to more than one location, Can I apply more than once?
The Journalism Trainee Scheme runs in the England, Scotland and Wales. You only need to apply to one location for your application to be considered for ALL locations specified on the advert.
Please only apply once. Duplicate applications (i.e. An application for Journalism Trainee Scheme - England, as well as the Journalism Trainee Scheme - Scotland) will not be accepted. We cannot guarantee that you will be placed in your preferred location but will take your interest into account.
Can I choose which News areas I want to be based in?
No you can't. You will be given the opportunity to state a preference but in general we expect our trainees to be based in different areas. That way you will gain the widest amount of experience.
Do I need specialist knowledge?
A good knowledge, understanding and interest in news and current affairs are essential for our trainee scheme.
This year we do not currently have any our specialist placements, though if any arise you may need to be able to demonstrate appropriate skills and knowledge.
Please note: applying for a specialist traineeship will not rule you out of being considered for a non-specialist traineeship.
I'm already working in broadcasting. Can I apply?
If you are already a broadcast journalist in TV, radio, and digital or online then we would recommend you applying for a role more suited to your experience/ skills. We would suggest that if you have more than one year's experience working as a broadcast journalist then this scheme is not for you.
I do not have any journalism experience or qualifications. Should I still apply?
You don't need a degree or postgraduate qualification to apply for the scheme but this scheme is not for complete beginners. You will need to have some experience in Journalism when you apply.
Is there an age limit for trainees?
Due to health and safety considerations, we cannot accept applications from individuals under the age of 18 at the time of the scheme. There is no upper age limit.
I live abroad - can I apply?
You can apply as long as you have the right to live and work in the UK at the time of your application and for the duration of the scheme. The BBC cannot support visa applications.
What support will I get while I am on the scheme?
We will do all we can to help you to succeed.
In your first few weeks we will give you a good grounding in basic BBC journalism. We will take a close look at your training needs and help you to develop your skills and know-how. We will also give you all the relevant technical training to start your work placements, and top up your training in specific skills if you need it.
You will go on a BBC induction programme. You will also be assigned a mentor, someone to support and guide you throughout the year. Your mentor will be in touch with you regularly to see how you are getting on and to offer advice and encouragement.
By the end of the scheme we hope you will be in a strong position to apply for BBC jobs.
Will I get a job at the end of the scheme?
You will be offered a permanent contract with the BBC if you are successful in gaining a place on the scheme. Upon successful completion of the scheme you will be offered a position to match your skills and abilities.
What if I am disabled?
The BBC welcomes applications from everyone, whatever their background or circumstances, as long as they meet the criteria for the role. The BBC is committed to being inclusive and accessible to disabled people. If you have access needs, please be encouraged to contact the BBC Resourcing & Talent team if you make the shortlist for assessment/interview. They would be happy to advise you further and to ensure that their colleagues will facilitate your assessment/interview and placement if you are successful.
For the latest information on apprenticeships and trainee schemes please follow @BBCGetIn on Twitter & Instagram.