Journalism Trainee Scheme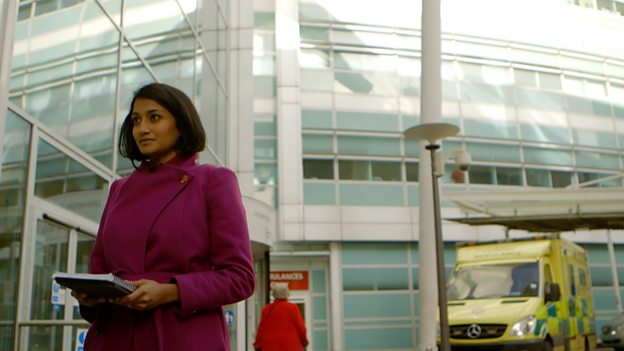 This scheme is currently closed for applications.
BBC Journalism Trainee Scheme
You are a creative storyteller who is curious about the world around you.
You are fascinated by news and current affairs.
You love meeting people and sharing people's stories.
You are already showing your journalistic potential.
You may be writing articles for a newspaper, working at a radio station, blogging or vlogging - or creating great social media content.
You can help us reach all of our audiences including people who might not normally consume news.
You will be 18 or over by the time the scheme starts in the autumn.
Could this be you?
We want to hear from people from all walks of life with a real passion and determination to train as a BBC journalist. If you want to get first class training with the biggest broadcasting organisation in the world, then the BBC Journalism Trainee Scheme is for you.
Are you a non-graduate or school leaver with a genuine interest in Journalism? If you have less experience then the Digital Journalism Apprenticeship scheme may be a better fit for you, find out more here : Digital Journalism Apprenticeship

About the Journalism Trainee Scheme
During this 11-month scheme, you will undertake training with the BBC Academy while working alongside news teams in placements with Online, Digital, Radio or TV News. These placements will offer you hands-on experience involving researching, writing and broadcasting news.
Although we offer general Journalism trainee places around the UK, we also offer a number of specialist placements in the following areas:
- The Gareth Butler Politics placement (Millbank, London)
- Sport placement (BBC Scotland)
- Welsh Language Trainee (Cardiff)
- Gaelic News placement (BBC Scotland)
- World Service group placement (London)
BBC Scotland has announced it is expanding and as it goes under a major transformation, there will also be a number of trainee places in its News and Current Affairs department.
If you are interested in applying for any of these placements you will have the opportunity to state a preference on the application form.
Please note that applying for a specialist placement does not invalidate your application for the trainee scheme as a whole.
More information on how we organise Journalism Trainee Scheme placements is available on our Frequently Asked Questions page.
What's on offer?
An 11-month contract paying £20,800 per annum. If you are based in London, the salary is £25,360 per annum.
We also cover travel and accommodation expenses during training periods.
First-rate training led by the BBC Academy throughout the scheme by specialists and senior BBC journalists.
A mentor to support and guide you during your training.
The chance to work on placements within BBC News and Current Affairs across radio, television, digital and online.
How to Apply
You will be required to complete an application form. The form consists of questions that will allow you to tell us about your experience, how you can help us to better reach our audiences and your ideas for a story. This is followed by a series of questions, which will give us an insight into how you would behave in certain work scenarios as a journalist at the BBC.
After the closing date on the 4th April 2018, your application will be reviewed and we will be in touch by the end of April to inform you if you have progressed to the next stage. This stage is a video interview and you will be asked to answer one or a few questions. This will help us get to know you better as you will need to submit a video response.
The successful candidates at the video interview stage will be invited to an assessment centre day which takes place in June or July. The scheme will begin in September 2018.
You will have the opportunity to let us know if you have a disability both on the application form and before your assessment.
We can help you with any reasonable adjustments necessary for your assessment and for when you start on the scheme.
If successful, your placements could be based at any of the BBC's national or regional news centres across the UK.
With the exception of our specialist placements which are location specific, trainees cannot choose a particular location when they apply. Should you be selected, you will however be able to state a preference at the interview stage.
When applying you need to be flexible about where you live, as well as your working hours. Working at the BBC is not a Monday to Friday nine-to-five job.