Extend Hub: The BBC's recruitment portal for entry level schemes and apprenticeships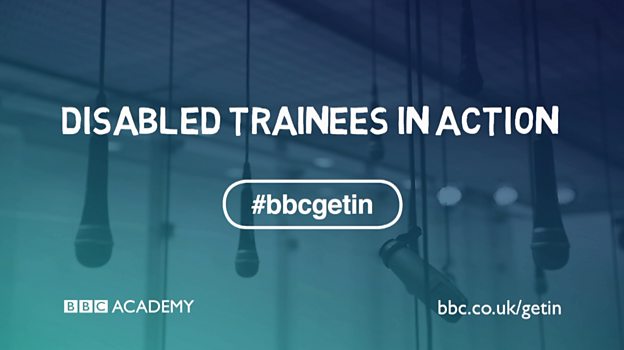 How to Apply
View and apply for BBC apprenticeships and trainee schemes via the BBC Careers Portal.
What is the Extend Hub?
We are committed to increasing the number of people with disabilities working at the BBC. We understand that for many the BBC can seem an impenetrable organisation, so we created the Extend Hub as the BBC's new talent disability recruitment portal.
How it works
The Extend Hub is applies to BBC Apprenticeships and Trainee roles. You will be able to see on the job advert whether the Extend Hub is available for that particular role.
If you are in the Extend Hub:
We will contact you in advance of any future assessment to ensure that we discuss any adjustments you need making - meaning that you don't have to worry about contacting us.
Your application will go to the next review stage. This can mean slightly different things depending on the application process for the role. Check the application process on the job advert so you can see which one will apply to you.
Do I qualify?
Disabilities are recognised by the Equality Act 2010: "A person has a disability if they have a physical or mental impairment, and the impairment has a substantial and long-term adverse effect on their ability to carry out normal day-to-day activities. This definition includes impairments or medical conditions such as Cancer, HIV or MS."
For further guidance, see:
Who are we looking for?
The BBC runs a variety of new talent schemes across journalism, production, technology and business and we make offers to over 150 people each year. We look for the best and most diverse new talent to help us keep the BBC as the most creative organisation in the world. The schemes are open for application at different times of year but all start in September.
Some are suitable for school leavers and others for graduates and each will have different entry requirements so you will need to check with the scheme you are interested in.
Our commitment to you
We are committed to making reasonable adjustments wherever necessary. We regularly audit our systems and buildings to ensure accessibility for all staff and visitors with disabilities.
Our BBC Disability Access Services provide assistance for candidates who have successfully secured an interview and may require reasonable adjustment.
The team will work with the interviewee to establish what additional support is required and where possible, ensure reasonable adjustments are implemented to support a successful interview.
Contact us
Please follow @BBCGetIn on Twitter or the BBC Academy on Facebook for the latest news, updates and hints and tips for people wanting to get into the industry.