Redeployment support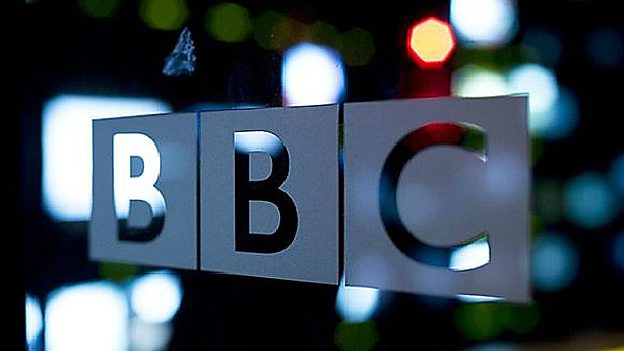 We're committed to supporting you through the redeployment process and helping you find alternative jobs at the BBC.
Looking for a different role in the BBC?
Career support
There are lots of things you can do to improve your chances of securing a new job. Look at our Career Support page for information on training courses, attachment opportunities and events that can help you take the next step.
BBC Careers Hub
The best way to start looking for a new role is to create your profile in BBC Careers Hub. If you already have a profile, make sure it's up-to-date with all of your skills and experience. Resourcing Advisors will search Careers Hub profiles to find people with the right skills and experience for an internal role. Remember to register using your BBC email address, so you can apply for internal-only positions.
Check our current vacancies too.
Find out more about Careers Hub and how to build an effective profile.
At risk of redundancy?
Redeployment Hub
When you're at risk of redundancy, you will be identified in Careers Hub as Category 1 – formally at risk or Category 2 – provisionally at risk.
For Category 1 employees - the Resourcing Advisors search the Redeployment Hub and will match you directly to a role. This means that if you meet the essential key criteria for a role, you will then be put forward as a potential match to be discussed with the hiring manager along with any other potential matches.
For Category 1 & 2 employees – the Resourcing Advisors will give you priority consideration when you apply directly to for a role. This means that when you apply for a role that is advertised, your application will be considered along with anyone else at risk of redundancy prior to individuals who are not at risk.
To help us match you to a role or give you priority consideration, you need to register on our dedicated Redeployment Hub if you have not already done so. This hub enables us to hold information regarding your employment preferences and skills so that we contact you for the most appropriate roles only.
Redeployment Retraining Fund
A limited fund has been set aside by the BBC to help fund retraining for Category 1 at risk employees, to help build on existing skills that will support their redeployment into an alternative role at the BBC (NB. available to BBC public service employees/attachments only).
Subject to successful application, the funding is intended to help staff at risk of redundancy develop specific skills and experience through eligible attachments* or training courses, with the ultimate aim of enabling you to find an alternative continuing post within the BBC. Please note that funding is not available to support a complete change in career direction.
The funding can be used to directly cover your salary whilst completing an attachment and/or travel/temporary relocation costs to attend the attachment, or even for external training courses. The maximum funding available will be 3 months (or 25%) of your substantive basic salary (incl. London weighting, where received).
You will need to be proactive and approach any contacts you have in the departments you would like to spend time in. Once you have agreement from them you will need to apply for the funding via the BBC Careers Hub.
* Eligible attachments are those that are not already funded by the hiring department (and thus, have not been advertised as per general vacancies on the BBC careers site).
Find out more and apply for the BBC redeployment retraining fund

Outplacement
The BBC is working in partnership with Lee Hecht Harrison Penna (LHH Penna) to deliver an outplacement service for people working at the BBC who are at risk of redundancy.
LHH Penna will help those at risk of redundancy to consider taking a new role within the BBC or for those who are leaving the business to consider other career opportunities such as setting up as a sole trader, starting a new business, retraining in a new area or retiring.
People will be provided with a flexible range of support services to help them to consider a variety of career options and the service will be delivered from 26 geographical locations in the UK providing access to:
One to one consulting
Workshops / seminars / financial advice / e-Learning / webinars / social media
LHH Penna's office network and their careers resource network which will include job search databases and research tools
Download the Referral Form and Flyer
Once completed, email your form to BBC.OutplacementSupport@bbc.co.uk
LHH Penna will contact you within three working days
Accessing the service is simple
Any questions email BBC.OutplacementSupport@bbc.co.uk
Additional help
Being at risk of redundancy can be a difficult and confusing time. Divisional HR Teams are in place to provide advice, support and guidance. They will either be able to help directly or point you in the right direction.
Contact your Divisional HR Team (on Gateway) should you have any queries or concerns. This could range from wanting to know about your rights or having specific questions related to the process itself.
The BBC also runs an Employee Assistance Programme (on Gateway) which provides dedicated, professional support for those that may need it during this time.
Jobs for BBC staff
Find jobs available to BBC staff only

Create and manage your profile