The Writer's Prize: Why write for radio?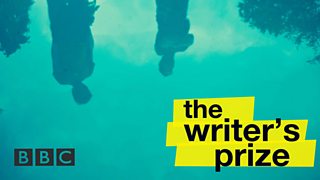 The Writer's Prize for radio.
You've probably noticed by now that The Writer's Prize has opened its doors to original drama and comedy scripts. Which made us think: are there writers out there who don't know what a brilliant opportunity radio is?
So here's a round-up of some of the very good reasons why any writer should want to write for radio:
BBC radio is by far the biggest single commissioner of original drama and comedy in the world – full stop
The vast majority of opportunities for drama writers on radio are highly individual single, authored pieces (even if you somehow managed to get your movie script made, you'd still struggle to get into the cinema the number of people who would hear it on radio)
Many hugely popular and brilliantly original TV comedy shows started their life on the radio – Little Britain, Knowing Me Knowing You, Goodness Gracious Me, Miranda, The League of Gentlemen, The Mighty Boosh, Dead Ringers, That Mitchell and Webb Look, Hancock's Half Hour, Hitchhiker's Guide to the Galaxy, The Day Today
A vast array of brilliant writers have worked in radio – from Tyrone Guthrie and Dylan Thomas, to Douglas Adams, Spike Milligan and Marty Feldman, to Tom Stoppard, Caryl Churchill, Anthony Minghella and Lee Hall, to Mike Bartlett, Roy Williams and Katie Hims
You can get amazingly successful and celebrated actors to be in your radio play – and they don't even need to shave/do make up/commit to weeks of filming
Radio is the cinema of the airwaves – it's all about the visual world conjured up in the listener's head, and the ambition and scope the writer brings to it
You can take your story, characters and listeners anywhere in the known (or unknown) universe without the budgetary constrictions you'd get with a film or TV shoot
In radio, writers work very closely with producers and are intimately involved with the development and production
In radio, writers can have an extremely intimate relationship with the listener – and therefore can tell stories in ways that just wouldn't work in any other medium


The Writer's Prize is a brand new opportunity for radio drama and comedy writers to write for BBC Radio.  We are looking for original, multi-character narrative scripts.The prize is the opportunity for a Radio 3 or Radio 4 Drama commission, or a pilot commission for a Radio 4 Comedy.  Find out more.

Join us on Wednesday 7th November from 11.30pm - 12.30pm for a special Twitter Q&A on The Writer's Prize. Tweet your questions to @bbcwritersroom using the hashtag #WritersPrize.