In March 2018 Salisbury became the site of an unprecedented national emergency. The three-part dramatisation of these events The Salisbury Poisonings begins on Sunday 14th June at 9pm on BBC One and BBC iPlayer and focuses on the extraordinary heroism shown by the local community. Find out more in this blog post by one of the show's writers.
Catastrophe comes in all sorts of guises, but it always asks the same questions. Are we strong, or weak? Given to panic, or considered action? Are we competent, or chaotic? Sometimes the answers are not what we had hoped. Sometimes we excel in ways we would never have thought possible. Either way, answering such questions in the wake of genuine catastrophe is both mandatory and painful. We are never the same coming out as we were going in.
Watch the trailer for The Salisbury Poisonings
On the 4th March 2018, Sergei Skripal and his daughter Yulia were discovered semi-conscious on a park bench in Salisbury City centre. The basic facts of the case have been well-rehearsed ever since. He was a former high-level MI6 agent in Russia's GRU intelligence agency, who had been the subject of a "spy swap", resulting in him living a life of apparent quiet retirement in Salisbury. Yulia Skripal lived in Moscow, but had just the previous day returned to England to visit her father. They were attacked with a chemical weapon, a nerve agent called Novichok, which is one of the deadliest synthetic substances on earth. The event sparked global political outrage and the biggest internationally coordinated expulsion of Russian diplomats since the height of the Cold War.
The Skripals were not the only immediate victims of the nerve agent. Detective Sergeant Nick Bailey became involved in the investigation within an hour of the couple collapsing on the park bench. Later that evening he conducted a forensic investigation of the Skripal house, where he too became contaminated with Novichok. He spent several days fighting for his life, and his recovery from the incident, both physically and mentally, was slow and painful.
Watch an interview with the Writers and Executive Producers of The Salisbury Poisonings, Adam Patterson and Declan Lawn.
In Salisbury, the effects of these events were instant and seismic. The tourist trade on which the city relied evaporated overnight. A lockdown was implemented – not of people, but of places. Swathes of the city centre were barricaded up. Soldiers were drafted in to assist with the testing and decontamination effort. Salisbury began to look like a war zone. Normal life was put on hold, indefinitely. Many residents assumed that things would never quite return to how they had been; that the damage to the city, physically and reputationally, had simply been too great to allow a full recovery. But slowly, over weeks and months, businesses began to open. Barricades came down. The city started to return to something approaching normal.
Then, it happened again. Two local residents, Dawn Sturgess and her boyfriend Charlie Rowley, fell ill on Friday 30th June 2018. They were rushed to hospital. A few days later, tests revealed that both had been poisoned by Novichok. Dawn Sturgess died on the 8th of July. All the confidence that had been slowly and painfully built up about public safety in Salisbury was shattered instantaneously. Dawn's family, including her 11-year old daughter Grace, found themselves at the centre of this latest chapter of Salisbury's recurring catastrophe. Recovery from this point – both personal and communal – would be slow and hard-won.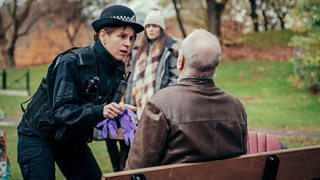 SGNT Tracy Holloway (NATALIE KLAMAR), Supporting Artist, Sergei Skripal (WAYNE SWANN)(Image Credit: BBC/Dancing Ledge/James Pardon)
I arrived in Salisbury in the autumn of 2018, just a few months after Dawn's death, and at a time when the city was still coming to terms with what had happened. I went there with my writing partner Adam Patterson, having been asked to do so by a television drama production company in London called Dancing Ledge Productions. Their head of development Toby Bruce had read some of our screenwriting and felt that this story might be something that we would be interested in looking at. In fact, Adam and I were relatively new to television drama. We had met several years previously working in BBC TV Current Affairs, on programmes including Panorama. But both of us gradually felt the need to branch out towards drama. Investigative journalism tends to be about how the world works. Drama is about how people work. We had a vision of making a kind of factual drama that could encompass both of those things. So, in the autumn of 2018 we found ourselves in Salisbury at a time when wounds were still raw, asking each other the first and most important question; should we even be attempting to tell this story?
It takes a long time and a lot of effort to get a factual TV drama to the screen, and there's a huge attrition rate between projects that are researched, and even written, and projects that are produced. As a writer the first question you have to ask yourself is whether there is merit in telling the story in the first place. This is never a straightforward question; usually it's a process that takes months to unfold. Adam and I started our research work with open minds. It may be that telling the story of Salisbury's response to this crisis would come to feel like the right thing to do, and equally it may not. We had a small research budget – probably enough for the two of us to spend a few weeks there, but we were under no illusions that after that, the project might not proceed.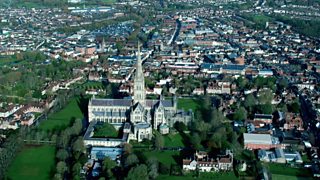 Salisbury
We were helped enormously by Caroline Bannock, the Community Editor of The Guardian, and a fine journalist who came to be a good friend. Caroline lived near Salisbury, so she knew the place and its people intimately. During the crisis and afterwards, she and her colleague Steve Morris, the paper's South West England Correspondent, had written a series of articles about how Salisbury had coped as a community. This particular angle interested us. The international espionage angle had been pored over in the press as much as it was possible to do so given the limited information available, but for us the real human drama was about how ordinary people dealt with this crisis unfolding on their doorstep. Caroline and Steve's journalism had already pointed to a wide cast of people who had worked quietly and diligently behind the scenes in order to save lives in Salisbury, and to bring the city back from the brink of economic ruin. We knew that we wanted to meet them and hear their stories, because we had an instinct that perhaps this could be where some of the real human drama lay. As it turns out, we were right.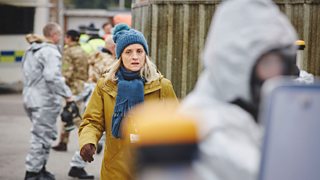 Tracy Daszkiewicz (ANNE-MARIE DUFF)(Image Credit: BBC/Dancing Ledge/Jonathan Birch)
The Public Servants
Tracy Daszkiewicz, the Director of Public Health for Wiltshire Council, turned up for work on the morning of Monday 5th March 2018, and her life changed forever. She was briefed about the events of the previous day at Wiltshire Police HQ. A former Russian spy and his daughter were in intensive care. Toxicology reports suggested it wasn't any common recreational or pharmaceutical drug. Because of who Sergei Skripal was, the incident had been red flagged to the very highest levels of government. Tracy was asked to join the multi-agency team whose job it was to keep the people of Salisbury safe from whatever it was that had harmed the Skripals. Two hours earlier she had expected a day of regular work, dealing with everything from the heavy snowfall of the previous week, to the paperwork on a couple of food hygiene cases. Now, here she was, as part of a team dealing with what was about to become a major international incident. She had trained for eventualities such as this, but never expected to have to deal with one.
"That first briefing was a surreal, sickening moment," Tracy says. "My first thought was, Alexander Litvinenko, the Russian dissident who had been killed in London in 2006. I remembered that they had used a radioactive isotope, Polonium. And then I remembered that it had been found in potentially lethal doses in multiple locations around London. My heart was in my mouth. Maybe this was happening right now, all over Salisbury. I had to appear calm. To listen carefully and do my job. But it wasn't easy."
The man briefing her was Deputy Chief Constable Paul Mills, who had just been appointed "Gold Command" of the Salisbury Response team. Mills is a thoughtful, measured man, who thinks before he speaks. When we first met him, I asked how he would describe himself as a person and as a manager. He thought for several seconds before responding, "I'm a list maker." Those who worked with him over the worst weeks of the crisis spoke of a calm presence who was nonetheless prepared to take necessary risks.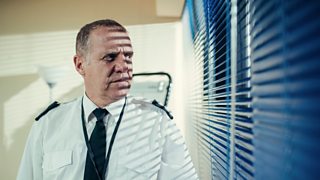 DCC Paul Mills (NIGEL LINDSAY)(Image Credit: BBC/Dancing Ledge/James Pardon)
The committee run by Mills, and advised by Daszkiewicz, was called the Strategic Co-Ordinating Group. It became known to all who sat on it as the "SCG". Twenty-six different agencies sat on it, some local to Wiltshire, and some from national organisations in London. Its job was not to investigate the potential crime, but to keep the people of Salisbury safe. Every decision they made, especially in the earliest days of the crisis, had the potential to cost or save lives.
The committee liaised with the government's COBRA committee in London, and the National Scientific Advisory Group, but the core team making and implementing decisions, including Mills and Daszkiewicz, were local. They knew the area, and the people who lived in it. This meant they were able to move quickly and extemporise when necessary, right down to asking local builders' merchants to provide them with the barriers they needed to seal off contaminated zones, and to have those barriers up within hours. Within an hour of being briefed on the incident, Daszkiewicz and her colleagues began the meticulous process of "contact tracing" - finding everyone who had been near the Skripals and checking whether they had any symptoms consistent with exposure to a nerve agent. They implemented a rigorous regime of testing for the contaminant, supported by scientists at nearby Porton Down. I asked a senior Counter Terrorism officer in Scotland Yard what the result might have been had the team around Paul Mills not made the right decisions at the right time. "Conservatively speaking," he replied, "there would have been dozens of deaths had they not taken those decisions as quickly as they did. But the truth is, there probably would have been many more than that."
It's likely that the work of the Strategic Co-Ordinating Group in the wake of the Salisbury attacks will be studied by students of Public Health crisis management for decades to come. Inevitably, it was personally punishing for everyone involved. The core members of the SCG went home only to shower and change. Frequently they slept in the office. But slowly, they saw their work bear fruit. It appeared as if they had successfully locked down all of the contaminated sites and limited the exposure of the local population to the deadly toxin. Shops began to reopen, and the first tourists ventured back into Salisbury. The city received an official visit from Prince Charles and the Duchess of Cornwall. And then, it happened again. Daszkiewicz was at home when she got the call to tell her that there were two more suspected cases of Novichok poisoning. Dawn Sturgess and Charlie Rowley were on life support in Salisbury Hospital.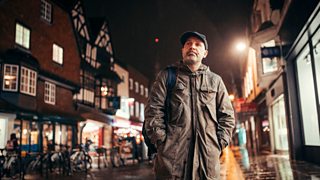 Charlie Rowley (JOHNNY HARRIS)(Image Credit: BBC/Dancing Ledge/James Pardon)
"It was during the World Cup. My husband Ted was watching the England match against Colombia. I told him I had to pop into work. I went outside and got into the car. And then I just broke down."
The second operation was much more difficult than the first, because the contamination of the couple made no sense. There was no clear chain of contamination. And because they were both unconscious, there was no information to go on. The SCG was recalled. The atmosphere was bleak. It felt like all of their efforts in making Salisbury safe had been in vain. Before that first meeting, several of the members of the group stood together in a silent, devastated embrace. Outside, they heard roars of celebration as England beat Colombia on penalties. They were in the one of the only rooms in the country that wasn't celebrating. Then they sat down and began again.
It later emerged that Charlie Rowley had discovered a perfume bottle, probably in a local charity bin. The bottle contained Novichok. Both Charlie and Dawn were exposed to the nerve agent at his flat in nearby Amesbury. Dawn never recovered. She died on the 8th July. Rowley is still dealing with lasting physical and mental effects from the incident, and the crippling guilt he feels for having given Dawn the perfume bottle as a present.
Tracy Daszkiewicz took Dawn's death very badly. She felt like she had lost someone on her watch. A local woman, and someone who she felt personally responsible for. It didn't matter how many people reminded Tracy that this was a completely unpredictable event that no level of official precaution could have prevented - or that her work had doubtless saved the lives of countless other citizens. It took her a long time to begin to deal with it, and this is a process that continues to this day.
We heard this story over the course of a series of meetings with Tracy Daszkiewicz and her colleagues, and it was clear to us that this was an astonishing untold aspect of the Salisbury poisonings. Furthermore, it felt like a story that should be told. It was, we felt, a story of a small group of people rising to meet extraordinary challenge. It felt like the very best of public service.
The Friends
Whilst factual drama and investigative journalism have some very significant differences, the process – at least in the beginning – is similar. You assemble a long list of everyone you want to speak to, and you ask them as respectfully and politely as possible if they will tell you their story.
On a wet Wednesday night in October, Caroline and I found ourselves knocking on the door of Ross Cassidy, a man who knew Sergei Skripal better than most. They were neighbours in Salisbury when the Skripals first moved there, and remained close friends for almost a decade. Ross is a big, bluff, no-nonsense man, and as it turns out we had arrived at his house just as he was in the middle of his dinner. Initially he and his wife Mo were sceptical about talking to us. He mentioned that he had done a couple of media interviews at the time about his relationship with Sergei, and he now felt that this was the limit of what he wanted to say. He didn't entirely dismiss us - he said he'd think about it. A few days later he called me and agreed to meet me, again at his house. During that second meeting I spent three of the most interesting hours of my journalistic life. Ross told me all about his friend Sergei, and the bond they formed over almost a decade. He and Mo knew of Sergei's background, because at the time, if you googled Sergei's name, the "spy swap" story was the first thing that came up.
"I'll never for the life of me understand why they didn't give him a pseudonym," said Ross. The two partly bonded over being former military men. Sergei was proud of his service as a Russian paratrooper, and Ross of his background as a Royal Navy Cold War submariner. "We used to laugh that we had spent a good portion of our lives perfectly happy with the idea of killing each other," Ross observed.
The story of his relationship with Sergei was fascinating, but even more interesting was the details of the last weekend Ross spent with him. It was Ross and Mo who drove Sergei to the airport to pick up Yulia the day before they were attacked, and their version of what happened on that journey was captivating, and full of remarkable new details.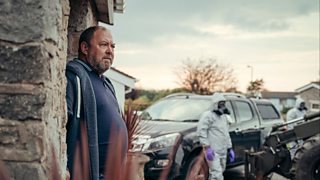 Ross Cassidy (MARK ADDY)(Image Credit: BBC/Dancing Ledge/James Pardon)
Ross and Mo then began a long and tortuous process of interviews, conducted by Counter Terrorism Policing officers, who painstakingly revisited every detail of the final hours they spent with the Skripals on Saturday 3rd March, and every aspect of their decade-long friendship. The interviews lasted for weeks, with Ross and Mo continually asking to be allowed to visit their friends in hospital, and repeatedly being told that they could not do so, until eventually, the authorities relented. Sergei was still too unwell, but they were allowed to visit Yulia in hospital.
I found what they had to say compelling in many respects. I looked back over some of the interviews that Ross had given in the media, and I felt that the previous coverage had only scratched the surface. Ross and Mo seemed happy to keep in touch. It felt like we had another strand of the story that deserved to be told.
The Families
The attempted assassination of Sergei and Yulia Skripal was an event that would touch thousands of lives, from emergency responders, to public servants, healthcare workers, and business owners in Salisbury. But some had clearly been affected directly and tragically.
The family of Dawn Sturgess were still grieving for their daughter, and angry about the way in which they had been portrayed in the press. They felt that Dawn had been shown as a caricature; a homeless alcoholic, and a woman at the bottom rung of the social ladder who led a chaotic and unpredictable life.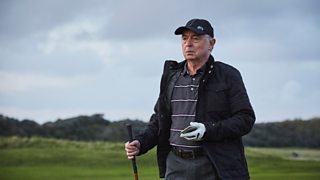 Stan Sturgess (RON COOK)(Image Credit: BBC/Dancing Ledge/Jonathan Birch)
"It was almost as if they were trying to excuse what happened to her," Stan Sturgess told me when we met for the first time.
Dawn did have her problems with alcohol, he admitted, but in the year before her death she had made significant progress in dealing with her addiction, and in bringing order to her life. Dawn's daughter Gracie lived with Stan and Caroline Sturgess, Dawn's parents, but Dawn saw her regularly and was working towards getting a flat of her own so that she and Gracie could live together again. For now, Dawn lived in John Baker House, a hostel in the centre of Salisbury. But Stan insisted that Dawn was not an isolated, broken alcoholic. She was a person who loved, and was loved in return. She was bubbly, optimistic, and kind. She was a person who had plans. We talked to the Sturgesses over several weeks before they agreed that we should tell their family' story, and Dawn's, in the drama.
Later, we met Detective Sergeant Nick Bailey and his family. Over a period of three hours, he and his wife Sarah told me their story. When they had finished speaking, I sat in their living room in something approaching a stunned silence. The notebook on my lap – which had been new – was now completely full of my scribbled notes. The Baileys hadn't agreed to me incorporating their extraordinary story in the drama. They had simply told it to me, from start to finish. It was the first time they had done so in such detail to someone outside their family. Sarah Bailey articulated the question that was hanging in the air between us.
"Can we trust you to tell our story properly?"
In my career as a BBC journalist I had been asked this question many times, and I responded then in the only way that I ever have, which was to say that trust is the only currency you have as a journalist. Betraying the trust of the people whose stories you are telling will always come back to get you in the end. I told them that I couldn't give them control over the story we would tell, but I would keep them apprised at every step as to how Adam and I were going about it. They could call me at any time, and I would always be honest with them. They took a week to think about it, and then agreed to take part in the drama.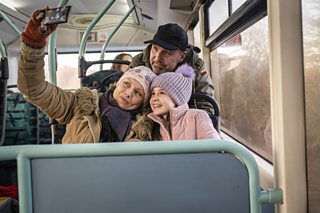 Dawn Sturgess (MYANNA BURING), Charlie Rowley (JOHNNY HARRIS), Gracie (SOPHIA ALLY)(Image Credit: BBC/Dancing Ledge/James Pardon)
When you hear a remarkable, difficult personal story, and your job is bringing it to the world, the feeling you get isn't elation, or anything close; it's a kind of heavy feeling of responsibility. You have to tell the truth as you can establish it – this, above all, is important. You can't misrepresent or sugar coat things. But you are also the custodian of people's identities, in terms of both how the world sees them, and how they see themselves. This is difficult enough when your drama or documentary is dealing with just one deeply emotional personal story. At this stage, we felt like we had several of them.
On the last night of our final research trip, in December 2018, Adam and I had dinner in our hotel in Salisbury. I remember that we were subdued, wondering how – if this project did ever make it to the screen - we could ever do all of these people and their stories justice. Luckily, it wouldn't just be down to us.
Making the Drama
The Salisbury Poisonings was commissioned at a meeting in the BBC. We hadn't yet written a script, as is customary for projects hoping to be green lit, but the personal testimony we had gathered convinced the executives in the room that this was a story of community resilience that needed to be told. I remember the commissioner Lucy Richer used the term "ordinary heroism", which stuck in my head ever since.
After that, the real work began. Adam, Caroline and I were to spend months back in Salisbury, to the point where it felt like a home from home. We delved deeper, and in a lot more detail, into the stories that we had been told. We tried to recreate real life conversations and meetings based on the personal testimony of those who were present. We interviewed the characters who would appear in the drama many times, but we also spoke to many others who were involved in the events either directly or tangentially. Salisbury became our lives – an obsession. I remember one afternoon in my hotel room in Salisbury. Adam had come over with a bunch of post-it notes, which we put up all around the room, trying to put a structure on everything we had learned in the previous months. The walls gradually became covered in scribbled notes - at one point we had to go out to and buy more. We looked at it on the wall – every beat of the story, every scene, everything we could think of, and all we felt was abject terror. How do we write this?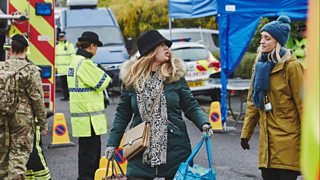 Jayne McNaughten (FAYE MCKEEVER), Tracy Daszkiewicz (ANNE-MARIE DUFF) (Image Credit: BBC/Dancing Ledge/Jonathan Birch)
It took several months, and plenty of guidance from our executives at Dancing Ledge Laurence Bowen and Chris Carey, who between them had a string of successful TV dramas like The Eichmann Show, Dehli Crime and Les Miserables. They convinced the BBC to extend the drama from two episodes to three, allowing us more breathing space in which to tell the story.
The next significant point in the journey was when our producer, Karen Lewis, and director, Saul Dibb, came on board. In any production, this is a transitional moment. A good director is there to have a unique vision for how to tell a story on screen, and that vision won't always be what you expect. Saul comes from both a documentary and feature film background and his ambition for the story was clear from the outset. He wanted to shoot the series on the best movie camera in the world, but using only available natural light, so that the end product would feel both cinematic and realistic. He wanted to reimagine the genre of factual drama so that the small personal moments became as gripping as the big narrative ones. We revisited the script with him time and again, adding new scenes, paring others down to their essentials.
Karen Lewis had made ground-breaking shows like Happy Valley and Years and Years, and she had the vast logistical job of making The Salisbury Poisonings a tangible reality. It turned out that Saul and Karen were just as obsessive as we were. They met and formed close bonds with all of the real people in the story. Their attention to detail was such that they asked every head of department on the production – from costume to location - to do the same. They wanted every tiny thing to be exactly right.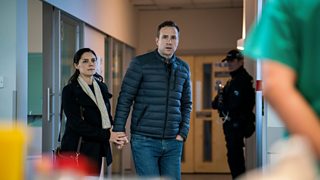 Sarah Bailey (ANNABEL SCHOLEY), Nick Bailey (RAFE SPALL)(Image Credit: BBC/Dancing Ledge/James Pardon)
Next came an incredible cast of British actors. Anne-Marie Duff plays Tracy Daszkiewicz, Rafe Spall plays Nick Bailey, and Mark Addy took the role of Ross Cassidy. All of the actors spent time with the real people they were playing. Myanna Buring, who played Dawn, spent time with the Sturgesses. That was, as you might expect, a highly emotional experience for everyone involved. Stan told me afterwards that the extent to which Myanna was able to capture Dawn's essence was uncanny. Johnny Harris played Charlie Rowley, and they formed a close bond. Long after filming had finished, Johnny would visit Charlie. They remain in close contact to this day. Adam and I came to realise that this story had in many ways passed out of our hands; it was now being told by a vast team, all of whom cared about it every bit as much as we did.
Towards the very end of the process, the team who had made the series went to visit the people whose lives we had put on screen, including Tracy Daszkiewicz, Ross and Mo Cassidy, the Bailey and Sturgess families, and Charlie Rowley. Some of these viewings were deeply emotional, for everyone involved. They all told us, after the credits rolled, that we had captured their stories. There was no better accolade than that.
Not long ago, I sat at home in Belfast and watched the three episodes of The Salisbury Poisonings, again, this time by myself. It felt like the end of a long journey. Oddly, for the first time, I felt like I was experiencing the story it as a viewer and not as a writer. At times I found it to be a tough and challenging watch. It's real trauma, that happened to real people, not very long ago.
So why show it now? Because in the end it is a story of people stepping up and taking on a terrifying invisible enemy. It's a story of endurance and resilience in the face of tragedy, and the role that friendship and family and community has to play in getting us through. It's a story of how time heals, even when you don't expect it to. And it is a story of ordinary heroes; the kind of people who quietly change the world.
The Salisbury Poisonings begins on BBC One and BBC iPlayer on Sunday 14th June 2020 at 9pm