Editor's note: Radio 4's 'Home Front' begins on Monday 4th August 2014, marking the 100th anniversary of the outbreak of the First World War.  Each episode is set exactly 100 years before the date of the broadcast and the programme will expand and develop over the four years of the war to explore its impact on the lives of people living on the home front.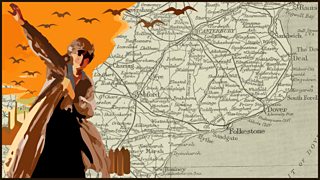 Home Front: Charting life on the home front during the First World War.
When I was preparing to interview for the job of Editor of Home Front, I knew there would be the question: 'what is your vision for the series?'
I already knew that it was a massive, epic commission.  A new drama in a new place in the Radio 4 schedules.  That it would be broadcast – in seasons – for the duration of the centenary of the First World War. That each episode would be set a hundred years exactly before broadcast.  That it should complement Tommies, the meticulously researched military history drama that will be broadcast for several Afternoon Dramas each year of the centenary.  That it should somehow reflect the whole country, all classes, both genders, all ages, most politics.  That it should be a trigger to help listeners learn about the history of the time, as well as the intangibles of living through the conflict. And that it would, initially, be set in Folkestone.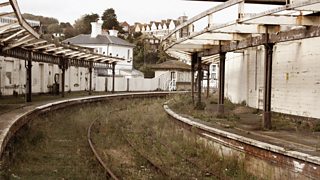 Folkestone Harbour Station
I knew that I didn't want it to be a soap.  I love soap, but there's nothing everyday about life in wartime.  Home Front is set against a backdrop of crisis.  The war is the enemy, and all our characters are up against it.  So if it's not a soap, it has to be series, or seasons.  I'm a fan of The Wire (the Baltimore police drama, in this instance, although I do also love the Radio 3 drama strand), the way that each season inhabits a different world of the same city.
Broken into seasons of around forty episodes each, Home Front can tell stories set in fifteen worlds.   Fifteen worlds should definitely include the outbreak of war, recruitment, industry, the church, farming, nursing, women working, conscription, conscientious objection, espionage, food control, propaganda, internment, striking, entertainment, education, sport… As soon as you start to think about all you want to achieve, nearly 600 episodes starts to feel like barely enough to scratch the surface. 
And I knew that it should be compelling, pithy and delightful, for which there is only one principle manoeuvre: to line up the best writers I could find, and keep my vision as outlined to them compelling, pithy and delightful.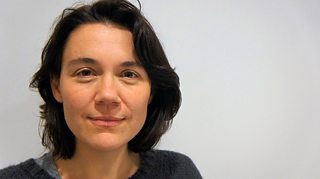 Writer Katie Hims
Story led by Katie Hims, our writing team came together to start the process, as outlined in Leo McGann's blog from earlier this year (which also answers 'why Folkestone?' for the first series)
And then the writing process started.  The story document was good, full of great stories, big and little, wonderful knitting in of the history of the time and the town, sustained in-depth reference to the strangest gems we'd uncovered, fleeting reference to the unprecedented military machine that was finding its rhythm at home and abroad. 
Next came the scene by scenes – intricate breakdowns of each of the forty-five twelve-minute episodes, imparting more of a flavour of the finished article, and something of each writer's style.  A huge amount of work, much of it brilliant, the size of a small novel.  And terribly disappointing.  Not in parts – the writers were fantastic, and their plans were full of bold choices and beautiful flights of imagination.  Just the whole felt a bit familiar, a bit ho-hum.  Somehow navigating the strands of all these stories, keeping all our narrative balls in the air, respecting a budget that dictated cast size per week, finding comedy and heart-ache, while pinpointing the exoticism of the time, was an awful leveller.  Every episode felt a bit like every other episode, a mix of this and that, and every thread moved on from was trivialised simply in the turning away.  To say nothing of the metronome of regular cliff-hangers that started to get a bit, well, boring.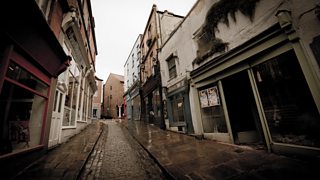 Modern-day Folkestone
Katie and I talked for hours about what to do.  We looked at changing the stories, and some of them developed nicely with some tweaking.  We threw out a lot of backstory, and made all the significant events happen on air. We introduced a greater range of characters – our social cross-section didn't quite include the very poor, and so we invented the Macknades; our cast didn't include a soldier we could adore, and so we added Freddie and his mother Sylvia Graham to the original father and daughter household.  We considered introducing a narrator, but couldn't decide who it would be, and knew that the indecision reflected a deeper uncertainty about the wisdom.  And then my daughter Maud, who has always been a willing sounding board for whatever I'm working on, suggested that we make each episode one person's story, not a monologue, but a short play with a central character.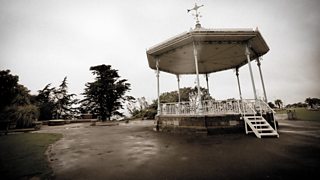 Folkestone Bandstand at the Leas