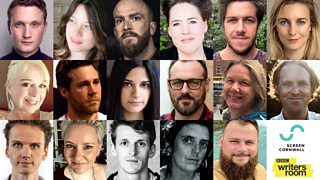 Cornish Voices
"BBC Writersroom is adding an extra regional "Voices" group to our current initiatives. We feel there is scope to widen our reach with a new group that moves from region to region each year. And we are kicking off in Cornwall, in partnership with Screen Cornwall.
Cornwall is beautiful, with a wild and rugged coastline. But it is more than a holiday destination. It is a Celtic nation with a unique culture and heritage, which is rarely represented on screen in a contemporary context. It is also an area of huge socio-economic deprivation – something visitors rarely see. Cornish Voices aims to bring through the voices of that culture, and develop stories of contemporary Cornwall, while providing training in craft skills; supporting the development of TV and Radio/podcast ideas; demystifying the business; setting up networking events; and introducing those writers to the range of opportunities offered in the broadcast industry."
Anne Edyvean, Head of BBC Writersroom
"A proud Celtic nation, Cornwall has a long tradition of storytelling across many creative forms inspired by a unique heritage and diverse contemporary culture. Screen Cornwall is a champion of Cornish talent, from our work with BBC New Creatives right through to feature films such as BAIT. We're delighted to work with the BBC to put together the Cornish Voices group and look forward to connecting them with industry opportunities, as well as promoting authentic portrayals of the region across all broadcast platforms."
Laura Giles, Managing Director, Screen Cornwall
Meet the seventeen Cornish Voices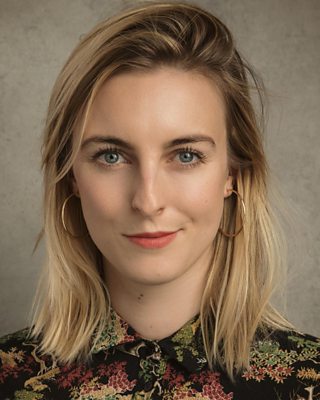 Alys Metcalf
Alys Metcalf
Alys was a member of the 2018 BBC Comedy Room. Her interactive story, The Act, was commissioned by BBC Taster. Her TV sitcom was optioned by Hartswood and she has developed another sitcom with Merman. Her short film, Remnants, was screened as part of the London Short Film Festival. As a playwright, Alys's writing includes You Only Live Forever at SOHO Theatre, Reel Life at Ustinov Studio Theatre Royal Bath, and Unearthed, Arcola, Hull Truck and Cheltenham Everyman theatres. She trained under the Royal Court Young Writers and Criterion Theatre writing programmes.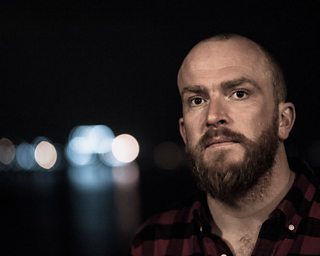 Edward Rowe
Edward Rowe
Edward is a writer, actor and comedian from Roche. He created the character 'Kernow King' in 2009, and has toured three stand-up shows.
Edward has written, produced and appeared in Trevithick!, Hireth, The Coliseum, Ferguson's Gang and a children's show, The Cornish Caretakers. He also performs standup comedy as Kernow King.
Edward played the lead, Martin Ward, in the BAFTA-winning film Bait. For his performance, Edward was longlisted for Most Promising Newcomer and Best Actor at the 2019 BIFA's.
Edward was nominated for Best Actor at The Great British Pantomime Awards for his role as Kenwyn in Sleeping Beauty.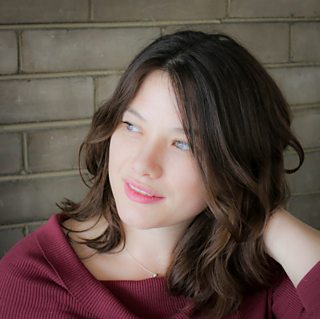 Lara Barbier
Lara Barbier
Lara is a St Ives based writer working across theatre, TV, video games and VR. Her passions are myths, folklore and history - although she has a soft spot for a good thriller too. Lara is currently a 2020 CanneSeries Institute Fellow, developing an original YA spy-thriller series with online mentoring from SerialEyes and Vivendi/Canal+. She took part in the 2019 development writer's room for Alien8ed, a YA Sci-Fi series set in Cornwall show-run by Simon Ashford, produced by Bandit TV, with BFI funding. Lara was awarded a 2019 Artist in Residence with London College of Communication, UAL.
Anna Mansell
Anna Mansell
Anna Mansell is the Amazon best selling author of six novels published by Bookouture, (Hachette). She's written monologues and radio plays, whilst also co-writing two comedy drama TV shows with her brother. She is fascinated by people, inspired by the humour found in sadness and challenge, and is excited to spend time focussing on writing for radio and screen; a direction she's long aspired towards, but only just realised doesn't have to be a pipe dream.
Originally Sheffield, briefly Nottingham, now and forevermore, Kernow.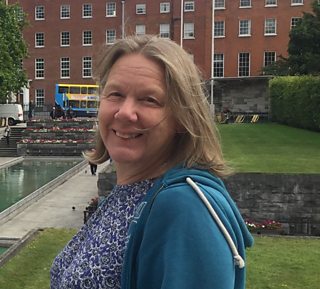 Marie Macneill
Marie Macneill
Originally from St Just, Marie trained as an actor at the Royal Central School of Speech & Drama. She founded and ran Bedside Manners Theatre Company for 16 years. Marie was awarded the Katie Fforde Bursary for her recently completed novel STRAWBERRY MOON. Her play THE COASTGUARD (writer and director for Mundic Nation) toured in February 2020 (5-star review). Recent shorts films: KATBOTTYS (writer and producer - Torq nomination, Celtic Media Festival, 2019); KESTAV (script editor for Christopher Morris); THE DAY OF THE COYOTE (producer for Derek Hayes). Marie is a Senior Lecturer at the School of Film & Television, Falmouth University.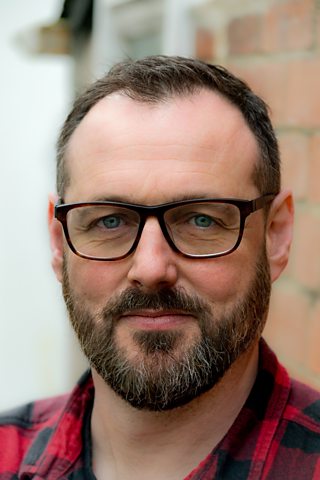 Simon Harvey
Simon Harvey
Simon is a writer, director and producer based in Truro, Cornwall. He is the Artistic Director of o-region (Film and Theatre Production company), Associate Director at Kneehigh, Associate Artist at Hall for Cornwall and an Associate Lecturer at Falmouth University.
Recent work as Writer/ Director includes , FUP (o-region / Kneehigh) and The Illustrated Girl (Kneehigh), A Cornish Carol (Palores Productions), Jack and the Beanstalk and Sleeping Beauty (Hall for Cornwall)
His work in film includes producing Cornish feature film The Midnight Drives by Mark Jenkin, producing and acting in the Cornish feature films Weekend Retreat and Brown Willy (dir Brett Harvey) and producing the forthcoming feature film Long Way Back (dir: Brett Harvey o-region in association with Falmouth University).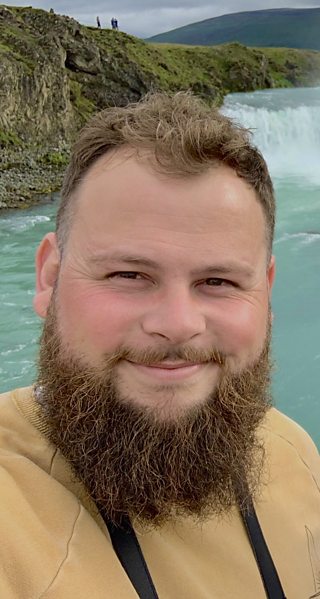 Jake Mackintosh
Jake Mackintosh
Born in South Africa, Jake completed an MA in Screenwriting at London Film School. He writes a diverse range of genre films, TV and shorts with a particular focus on dark comedies. Jake's BFI and Screen Cornwall funded black comedy short Dog Years is shooting this autumn (after a brief hiatus due to COVID-19). He is a semi-finalist of Austin Film Festival's screenplay competition, Edinburgh International FIlm Festival Talent Lab alumnus and current BFI Network x BAFTA crew member for 2019/20.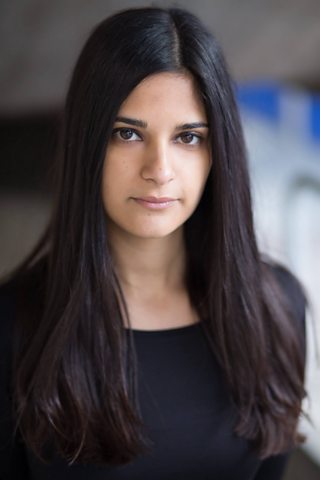 Yazmin Joy Vigus
Yazmin Joy Vigus
Yazmin is a writer, director and actor, who has worked for numerous independent production companies, and previously been a part of the selection team at BAFTA Rocliffe. She associate produced and acted the lead in LA LUNE FOLLE, currently available on Amazon Prime. In 2017, Yaz was selected for the Widening the Lens scheme run by Encounters Film Festival. From 2018-19, she was Assistant to Director Christian Schwochow on Series 3 of THE CROWN. Yaz joined the writers' room for the development of BFI-backed show ALIEN8ED, led by Simon J. Ashford (BBC's THE MUSKETEERS) and Executive Producer Phillippa Giles (BBC's LUTHER) in 2019.
Her BFI Network backed Cornish short film MERMAIDS is currently in post-production. She is presently developing projects for the stage and screen.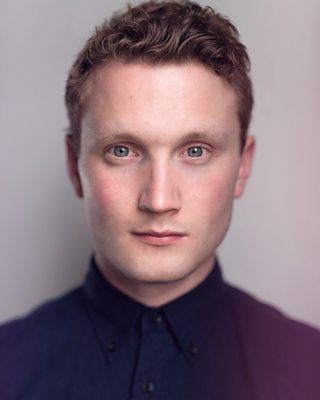 Miles Sloman
Miles Sloman
Miles is a Cornish writer, actor & producer. As a writer, he is currently working with producer, Phillippa Giles (Bandit Cornwall) on the development of his first TV series with Nicola Walker attached to play the lead. In 2019, Miles was commissioned as a BBC New Creative for short film 'Anoraks' which was released on iPlayer in March.
Miles took part in the writer's room for 'Alien8ed' - a new series from Simon J Ashford and is currently developing his own project as part of The BFI's Young Audience Content Fund. Miles is also general manager of The Mono Box.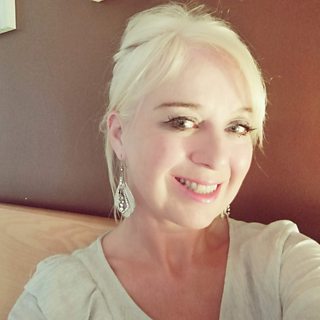 Sara-lee McCall
Sara-lee McCall
Sara was born and bred in Camborne and educated at Tremough Convent in Penryn - hence her experience of two very different 'real Cornwalls'. Before writing her first drama script , 'Seventeen', as part of a Masters In Professional Writing at Falmouth University, she taught English in secondary schools. One of her poems , 'Maggots' has been broadcast on Soundart radio. She sees herself very much as a beginner but with a wealth of life experience to draw upon. Importantly, Sara will be writing about the Cornwall that exists outside of its natural beauty and the 'Chelsea-on-Sea' facades. She is particularly interested in the way young people deal with adversity and also believes it's time for a Cornish version of Sex and the City! She is based in Truro.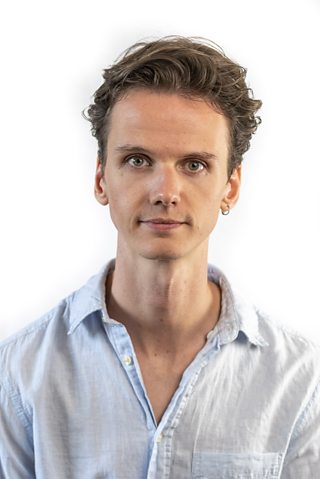 Alex MJ Smith
Alex MJ Smith
Alex MJ Smith is a comedy writer, screenwriter and playwright. He has written for BBC topical comedy shows Newsjack and Breaking the News, and regularly writes comedy marketing content for brands. In 2020, he participated in his first TV writers' room and was commissioned by the Minack Theatre to write 'Sugar & Rum' — an original pirate comedy for young performers. He has co-created two independent webseries and is currently writing, directing and producing an audio sketch show. His sitcom pilot 'Caffeine' (spy goes undercover as barista) has been very politely rejected by some of the UK's coolest production companies.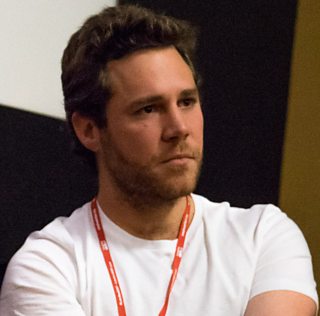 Tom Kerevan
Tom Kerevan
Tom is a writer and producer living in Newquay, Cornwall. Following a stint as an actor and playwright, he made the move into screenwriting in 2008. His debut feature TEAR ME APART, which he wrote and produced under his production company Cannibal Films, world premiered at the Austin Film Festival 2015. Since then, he has written two series for blackpills - IMMORTALITY (released 2018) and OFF (in development).
He currently has a slate of projects at various stages of development with Cannibal Films including two TV series, two features and an interactive game. He has written across a range of genres including psychological thrillers, horror, sci-fi and historical biopics.
Callum Mitchell
Callum Mitchell
Callum is a writer, artist and filmmaker from Newlyn.
Since graduating in 2009, Callum has written plays, run a theatre company, been in films, made films, created landscape installations, curated art exhibitions and led writing workshops for numerous regional and national organisations. He has toured extensively to predominantly rural and economically deprived areas of the UK, and performed at festivals nationwide. His writing has been translated into Maltese, French-Breton and Kernewek. He was Assistant Director on the BAFTA winning film, Bait.
Callum is a Trustee for Newlyn Art Gallery & The Exchange and an Associate Artist at Hall For Cornwall.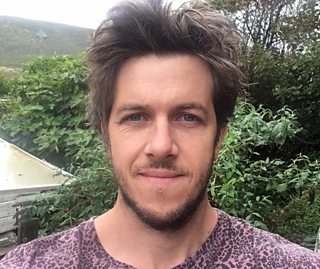 Henry Darke
Henry Darke
Henry's short film Big Mouth premiered at BFI London Film Festival, and won Special Commendation at Encounters 'for outstanding performances, for its passion, and for the handling of a range of heartfelt relationships.' He directed Hooked for the prestigious Channel 4 'Coming Up' series. In 2018 his play Booby's Bay was produced by The Finborough Theatre, supported by Bristol Old Vic. The play was nominated for an Off West End Award for Most Promising New Playwright, and published by Oberon Books. His first BBC Radio 4 Drama Longline was broadcast in 2019, repeated on Pick of the Week.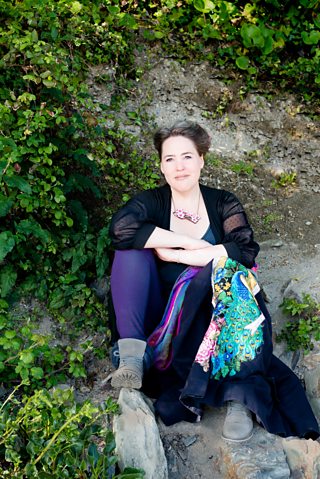 Rebecca Mordan (Christine Bradshaw Photography)
Rebecca Mordan
After graduating from Bristol Old Vic and working in film, theatre and television, Rebecca became disillusioned by the dearth of roles and opportunities for women. She created award-winning production hub Scary Little Girls, populating stories with diverse female characters.
With SLG Rebecca has written, directed, produced and performed while working with a wide range of partners including BFI, Glastonbury Festival and Hall for Cornwall (for whom she is an Associate Artist). She is a founder member of KerPow, Cornish female artists tackling gender discrimination. Rebecca is a grassroots campaigner against male violence and frequent guest on BBC Radio and Sky News.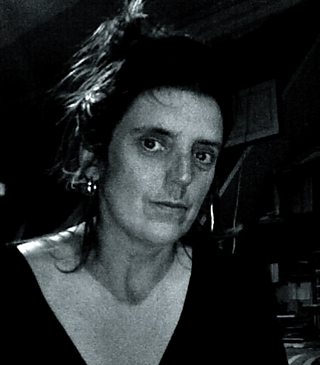 Annamaria Murphy
Annamaria Murphy
Member of Kneehigh Theatre latterly as a writer, (Tristan and Ysuelt, with Carl Grose & Red Shoes, to name a few). For BBC Radio 4, plays and short stories, currently working on series 11 of "Curious Under the Stars" and The Severn Serpent.
Three Story and Music shows with musicians, Bagas Degol. She is Artistic Director of The Story Republic and The Writers Block, part of KEAP.
For Kneehigh she has been lead artist on Kneehigh's Rambles programme, walking the roads less travelled collecting stories and hearsay (Walk With Me @kneehigh).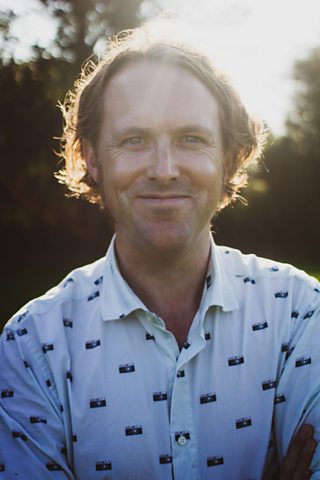 Brett Harvey
Brett Harvey
Brett Harvey is a writer & director based in Cornwall. His debut feature film Weekend Retreat won multiple awards including Best Director at the London Independent Film Festival 2012 and his second feature Brown Willy (described by The New Statesman as "Cornwall's answer to Withnail and I") won the Golden Chough at the Cornwall Film Festival 2016.
He's written and directed short films, music videos, promos and theatre.
He is currently about to finish his third feature Long Way Back ready for festivals in 2021.