Alfred Bradley Bursary Award 2015/16 - Shortlist Announced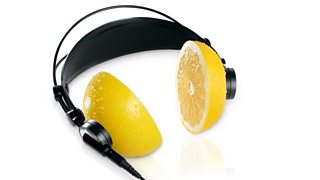 The shortlist for this year's Alfred Bradley Bursary Award has been announced. The following writers will receive 3 months development with BBC Radio Drama North, working towards the final judging process:
Piers Black - Hand To Mouth
Andrew Crowther - The Wakefield Courier
Phil Davies - GIRL X
Karen Featherstone - The End of Sleep
Mike Heath - The Big Things
This year we received 232 submissions, with 25 picked for the longlist - including the 5 shortlisted above.
Sue Roberts, BBC Editor Audio Drama and The Verb said of this year's scheme "We were really impressed by the high standard and wide range of entries this year and are looking forward to working with the shortlisted writers over the next few months".
The winner of the Award will be announced in early April 2016.
A big thank-you to everyone who submitted a script this year and congratulations to all those longlisted and of course to the 5 shortlisted writers.
Find out more about the Alfred Bradley Bursary Award for Radio Drama
Watch two great advice videos from the team at BBC Radio Drama North: