Kudos North Writers' Award - Winners Announced
We are delighted to announce Katie Mulgrew, Helen Black and Niki Rooney have been named winners of the Kudos North Writers Award.
The awards, run in conjunction with the BBC Writersroom, were launched in October 2017 to identify and nurture emerging northern voices. Judges were overwhelmed by the standard of entries. So much so that 3, rather than the previously stipulated 2, winners have been selected.
The 3 winners each receive a £2000 prize to option their idea and bring it into development with Kudos North (the Manchester based production arm of Kudos) under the mentorship from acclaimed northern writers Danny Brocklehurst and Stephen Butchard.
From 300 scripts received, 23 were invited to submit a one-page pitch for a TV drama series idea. These were read by judges and whittled down to 6. These top 6 were invited to BBC Media City in Manchester to pitch their idea to a panel including Ayela Butt, BBC Drama Co –Commissioner, Anne Edyvean, Head of the BBC Writersroom, Sarah Stack, Head of Development at Kudos and Laura Conway Development Producer at Kudos North.
Meet the winners: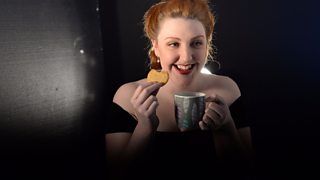 Katie Mulgrew
Katie Mulgrew is a writer and stand-up comedian from Rochdale, Manchester. Katie had her first full length play, Omnibus, staged at the Liverpool Unity Theatre in 2017. She has written for BBC Radio 4's Newsquiz and script edited the award winning short film 'Ctrl Z'.
"I'm so thrilled to be one of the recipients of the Kudos North Award. I entered my script because I just couldn't miss the chance to work with a production house like Kudos whose output I've long greatly admired. This script and the characters have become very close to my heart and to see BBC Writersoom and the development team at Kudos respond so well to them has given me such confidence in my writing. I can't wait to get cracking and develop my ideas further with Kudos North."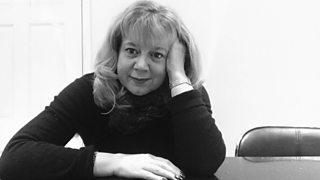 Helen Black
Helen Black is an author from Pontefract, West Yorkshire, who has 6 published books in her Lily Valentine series alongside a new fiction series called Taking Liberties. Prior to writing Helen worked as a lawyer mainly representing children in the care system.
"I'm always banging on about the lack of northern voices in the arts, particularly northern working class women. So when I heard about the award, I thought I'd better put my money where my (big) mouth is.
Being invited to pitch my series idea in Media City was incredibly exciting. I prepared for the big day by losing my hearing (never dance next to the speakers) twisting my ankle and catching the mother of all colds. But I was determined to enjoy it and just be myself (the limping, sneezing version).
I'm still buzzing from the whole process and can't wait to get cracking on the next stage. I'm going to learn everything I can from some real heavy weights in this industry and hopefully make some fantastic telly."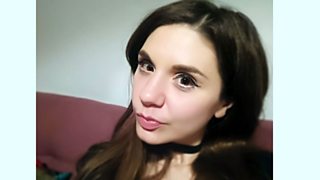 Niki Rooney
Niki Rooney is a writer from Glasgow who has spent the vast majority of her writing career in Liverpool writing for young adults. Niki has written extensively for Hollyoaks (C4) and tween drama Ride (Nickelodeon).
"I applied for the award after a tough personal and professional year in which everything that could go wrong turned into a total disaster! I never expected anything to come out of it, beyond the satisfaction of meeting a deadline at last. My spec script was the result of two years of research and writing about a difficult subject matter, but it turned out to be worth the long slog. To be longlisted came as a complete surprise and felt like I'd finally been rewarded for surviving my nightmare year! I was encouraged and revived, and poured that into creating my new pitch. I felt it embodied both my enthusiasm for writing characters who are rarely represented on television and my desire to make people laugh, even when life really sucks. When I was shortlisted, I did my research, prepared my best anecdotes about my personal experiences and went into the interview feeling super confident about pitching... then nerves got the better of me and I went veering off course! But ultimately I think my passion for the story and characters, and why they matter and deserve a place on television, and making the panel laugh saved the day for me!
Winning the award has made me feel visible and listened to in an industry where, as a writer, you often feel like you're shouting into an abyss. I'm looking forward to creating a bold, modern and unique show with the support of Kudos North, that will make other people feel visible and listened to as well, whilst also finding points of commonality and humour that will appeal to everyone."
The winners will now be given one-on-one support by Kudos North in developing their idea before presenting to BBC commissioner Mona Qureshi and co-commissioner Ayela Butt.