Collateral - an introduction by writer David Hare
Collateral is a gripping, high-octane thriller set in present day London, written by the pre-eminent playwright David Hare and starring Academy-Award nominee Carey Mulligan. It is David Hare's first original series for television.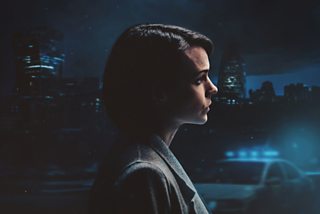 Kip Glaspie (CAREY MULLIGAN) in Collateral (Image Credit: BBC/The Forge, Photographer: Fabio Affuso)
There has been a fair amount of film and television drama about the two formative events of the early century - the invasion of Iraq and the 2008 financial crisis. But of the third great challenge - the waves of migration prompted by war, poverty and fresh persecution - we have seen much less.
The 21st century looks as if it will be a time of mass movements, and corresponding mass resentment of mobility. It looks to me as if privileged societies are urgently looking for ways of protecting their wealth, and of keeping the poor outside their boundaries. For all our talk of encouraging initiative and enterprise, foreign entrepreneurs who travel the Mediterranean by boat seem especially unwelcome. Donald Trump's proposal for a wall with Mexico and the UK's vote for Brexit are both evidence of attitudes hardening in the West towards aspirational newcomers.
Watch the trailer for Collateral
As a viewer, I have always loved drama like Cathy Come Home, The Boys From The Blackstuff and A Very British Coup, which succeeded in moving television fiction into new areas. At its start, Collateral may seem to be familiar. After all, it does involve a police investigation. But I hope you will notice the absence of any of the usual apparatus of police procedurals. I can promise you there are no shots of computers or white boards. After an illegal immigrant is shot in the opening moments, I am much more interested in exploring how the death of one individual, who has lived out of the sight of respectable society, resonates and reaches into various interconnecting lives.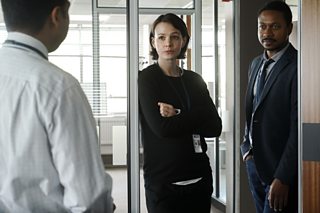 Kip Glaspie (CAREY MULLIGAN), DS Nathan Bilk (NATHANIEL MARTELLO-WHITE)(Image Credit: BBC/The Forge Photographer: Liam Daniel)
One of the common paradoxes of our time is that even as we lose faith in public institutions, so our belief in private virtue holds steady. Collateral takes us through various British institutions - the police, the Church, politics, the army, and, most especially, through our weird and shaky detention system - and asks why so many organisations seem deliberately structured in a way which prevents individuals being allowed to exercise their own judgements and standards. Why are we feeling disempowered?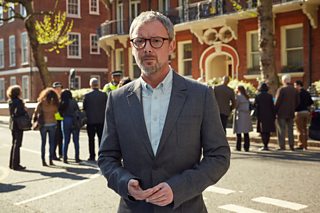 David Mars (JOHN SIMM)(Image Credit: BBC/The Forge Photographer: Robert Viglasky)