TV Drama Writers' Programme 2021 participants announced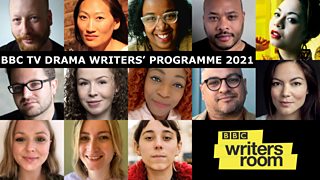 We are delighted to reveal the writers and production companies taking part in this year's TV Drama Writers' Programme. For 2021 this highly-respected initiative (now in its seventh year) is partnering thirteen up-and-coming screenwriters with thirteen independent production companies, giving the screenwriters the opportunity to write the first episode of a potential BBC-commissioned original drama series or serial.
During the year-long scheme, the writers will attend masterclasses and workshops with established television writers, production teams and experts in screenwriting, while developing their original script. The process culminates in read-throughs, following which the aim is that the writer's series or serial will be taken into full development by the BBC.
The participants in the 2021 programme are:
Tim X Atack – Hillbilly Films
In-Sook Chappell – Sugar Films
Celia Morgan – The Lighthouse Film & TV
Daniel Rusteau – Element Pictures
Alissa Anne Jeun Yi – BBC Studios
Adam Usden – Moonage Pictures
Amy Trigg – Eleven Film
Tolula Dada – Firebird Pictures
Nikesh Shukla – Hartswood Films
Chloë Mi Lin Ewart – Dancing Ledge Productions
Anna Mason – The Forge
Abi Hynes – New Pictures
Siofra Dromgoole - See-Saw Films
Find out more about them below.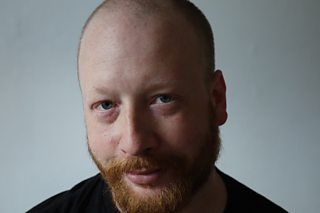 Tim X Atack
Tim X Atack is a writer and composer based in Bristol, working in screen, audio, theatre, games and XR. He wrote the award-winning sci-fi eco thriller FOREST 404 for BBC Sounds and was winner of the Bruntwood Prize for Playwriting 2017 with HEARTWORM. Along with the director Tanuja Amarasuriya he is co-founder of Sleepdogs, and is a resident at Pervasive Media Studio, Watershed.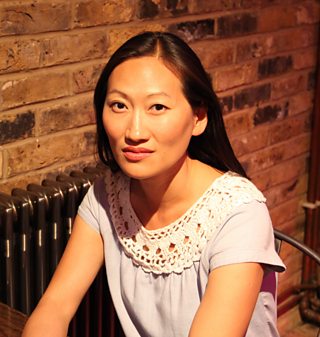 In-Sook Chappell
In-Sook Chappell was born in South Korea but raised in England. She studied dance in New York at the Alvin Ailey School before moving into acting. She started writing in-between acting jobs. Her first play THIS ISN'T ROMANCE was produced at the Soho Theatre after winning the Verity Bargate Award. It also enjoyed a sell-out Korean production at the National Theatre Company of Korea. In-Sook has made two short films and was a member of the National Theatre's Musical Theatre Group 2019.
Theatre includes TALES OF THE HARROW ROAD (Soho Theatre), ABSENCE (Young Vic Theatre), P'YONGYANG (Finborough Theatre), THE FREE9 (National Theatre Connections), MOUNTAINS (Royal Exchange Theatre and National Tour).
She is currently developing her first feature film with the BFI.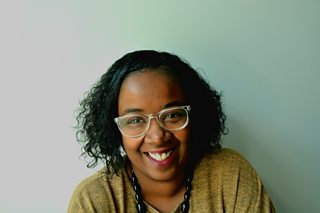 Celia Morgan
Celia Morgan gained a Masters in Writing for Stage and Broadcast Media from Central School of Speech and Drama in 2006. After that, she spent many years working in television, in a variety of roles, before coming to the realisation that writing is her only real ambition. Starting over as a writer in 2019, Celia immediately began making headway in script submission competitions, which enabled her to get an agent and begin working full time as a writer on existing shows. The next step is to see her own original drama on screen.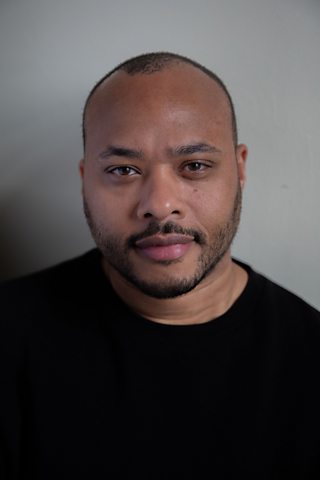 Daniel Rusteau
Daniel Rusteau is a writer and playwright from London who is currently a member of the writersroom for the Showtime series SHAKA: KING OF THE ZULU NATION (Fuqua Films/Illusionarium/Propgate/CBS). He was recently a member of the writersroom for the neo-noir detective series MIDDLE WEST (Outlier Society/Point Grey/Amazon), he has written two episodes of HOLLYOAKS (Lime/Ch4) and his half-hour film SUPERDAD for the anthology series ON THE EDGE (BlackLight TV/Ch4) is shooting this spring.
He is adapting for TV the novel THE DIVINITIES by Parker Bilal for See-Saw Films and has projects in development with Film Nation, World Productions, Beano Productions, Headline Productions, West Road Productions and Blacklight Television. His crime drama TV script THE BOROUGH made the 2019 Brit List and his play THE ONES WE LOVE was shortlisted for the Soho Theatre Tony Craze Award 2021.
He participated in the BBC Writersroom London Voices Scheme 2018/19 and is currently on the BBC Studios Writers' Workshop with John Yorke.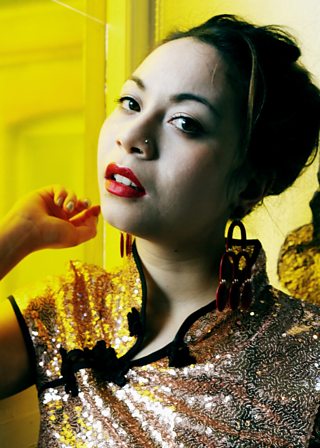 Alissa Anne Jeun Yi
Alissa Anne Jeun Yi is a writer-performer, comedian and drag artist whose work spans screen, stage and audio.
She makes "thrilling, funny, heart-breaking and empowering" (Edinburgh Guide) autobiographical performance art-comedy shows that have toured throughout the UK. In 2018, Alissa's debut Edinburgh Fringe show LOVE SONGS (developed through the Soho Theatre) received Guardian Pick of the Fringe and was nominated for two Edinburgh Comedy Awards and the Tony Craze Award. Alissa has since gone on to talk about the show's themes of healing and navigating trauma on iTunes Top Ten BBC Sounds podcast AFTER and in articles for TIME and The Independent.
Alissa was part of BBC Writersroom Drama Room 2020, where she was commissioned to write and perform her play AVOCADO FRIED RICE on BBC Radio 3. As a writer Alissa has worked with CBBC, CBeebies, World Productions, Working Title Films, English Touring Theatre, and Fremantle Media. She currently has an original TV show in development with Baby Cow Productions and is working on multiple projects with the Bush Theatre.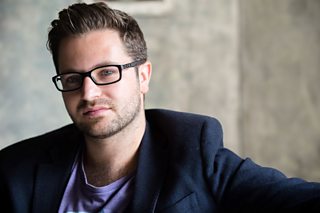 Adam Usden
Adam Usden is an award-winning writer from Manchester, now based in London. He is currently Lead Writer on new young teen drama series Zero Chill for Lime/Netflix and has script commissions from Lime, CBBC, West Road Pictures and FilmNation/Sky. He has also written an episode of Ackley Bridge Series 3 for The Forge/C4 and is a graduate of 4Screenwriting 2019. Away from TV, Adam's debut Afternoon Drama for BBC Radio 4, The Book of Yehudit, received the Imison Award for 'Best Script by a Writer New to Radio' at the BBC Audio Awards, and his second, Sophie's Lights, was shortlisted for 'Best Drama' at the BBC Radio News and Drama Awards.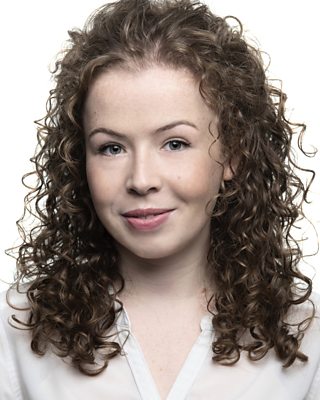 Amy Trigg
Amy Trigg is an actor and writer from Essex. She was the first wheelchair user to graduate from a performance course at Mountview Academy of Theatre Arts. Her acting credits include work with the Royal Shakespeare Company, Shakespeare's Globe, The Stephen Joseph Theatre, Nottingham Playhouse, BBC and Universal.
Amy's first full length play 'Reasons You Should(n't) Love Me' was joint winner of the inaugural Women's Prize for Playwriting 2020 (Ellie Keel Productions and Paines Plough) and will get its premiere at Kiln Theatre in May 2021. Amy's essay 'An Ode to Improv (and Poehler and Fey)' features in the book 'Feminist's Don't Wear Pink (and other lies)'. She won 'Colchester New Comedian of the Year 2016' for her one woman sketch 'The Rebrand'. Amy is currently a writer for the upcoming BBC series 'Ralph and Katie' (produced by ITV Studios) and is developing original projects for stage and screen.
Amy is currently part of the Channel 4 Screenwriting Course 2021, BBC Drama Room 2020/21 and BBC Writers Access Group 2020/21. She was recently part of the Royal Court Introduction to Playwriting Group 2020/21.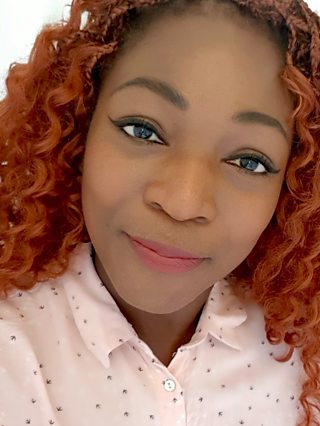 Tolula Dada
Tolula Dada is an award-nominated writer and story producer with over a decade's TV experience, spanning drama development and script editing continuing drama and returning series for BBC One, ITV, Sky One and HBO/Cinemax.
Her first full-length play, CARROT OR STICK? was nominated for the 2015 Alfred Fagon Award. She went on to complete the Royal Court's Introduction to Playwriting Group and a year-long writing residency at Oxford Playhouse. She completed the 2019 4Screenwriting Course, and the following year her second play, MARRY OR BURN, was longlisted for the Verity Bargate Award 2020.
She is currently developing a number of original projects for TV, alongside writing on the forthcoming BBC Three series, RED ROSE and the sixth series of ITV's GRANTCHESTER.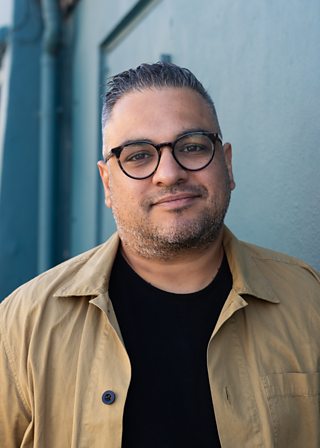 Nikesh Shukla (photo credit: Jon Aitken)
Nikesh Shukla is a novelist and screenwriter. He is the author of Coconut Unlimited (shortlisted for the Costa First Novel Award), Meatspace and the critically acclaimed The One Who Wrote Destiny. Nikesh is a contributing editor to the Observer Magazine and was previously their columnist. Nikesh is the editor of the bestselling essay collection, The Good Immigrant, which won the reader's choice at the Books Are My Bag Awards. He co-edited The Good Immigrant USA with Chimene Suleyman. He is the author of two YA novels, Run, Riot (shortlisted for a National Book Award) and The Boxer (longlisted for the Carnegie Medal). Nikesh was one of Time Magazine's cultural leaders, Foreign Policy magazine's 100 Global Thinkers and The Bookseller's 100 most influential people in publishing in 2016 and in 2017. He is the co-founder of the literary journal, The Good Journal and The Good Literary Agency. Nikesh is a fellow of the Royal Society Of Literature and a member of the Folio Academy. Nikesh's new book, Brown Baby: A Memoir Of Race, Family And Home was released on Bluebird in February 2021.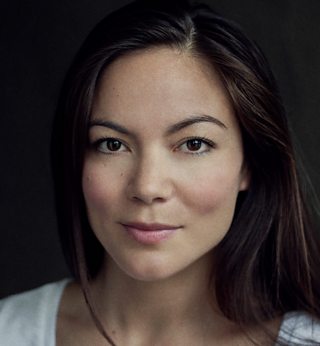 Chloë Mi Lin Ewart
Chloë Mi Lin Ewart is a British East Asian, lower-class writer, born and bred in Leeds, now based mostly in London.
Currently part of the BBC Writersroom Drama Room, Chloë is writing an episode of ALL CREATURES GREAT AND SMALL 2 (Playground / Channel 5) and CURFEW 2 (Moonage Pictures). She also has three of her own shows in development – FRIED (West Road Pictures), THE PA (Slam Films) and THE GIFT (West Road Pictures).
Previously, Chloë was part of the writer's room for a new project, SHENHOODS (Dark wave Film), completed the 4Screenwriting 2020 course and was a writer on JAMES GRAHAM'S SKETCHING (PW Productions), which was subsequently published by Methuen Drama.
Chloë has also been longlisted by Thousand Films for her TV pilot, FINDING DAD and by Bush Theatre, the Papatango Prize and the Verity Bargate Award for her plays, THINGS I KNOW and THESE DAYS. She also received funding from Film London for her short film, CUPIDITY, which went on to win 'Best Short' at the Unrestricted View Film Festival.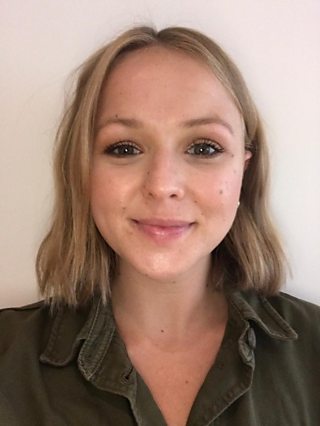 Anna Mason
Anna Mason is a writer for screen and theatre from Leeds. She is currently developing an original comedy drama, Watch Them Burn, with New Pictures and a YA thriller adaptation of Hans Christian Andersen's The Shadow with ENLA Media. Her pilot, How to Get Rid of Carol, was featured on the Brit List 2019. Anna was chosen for the BBC Drama Writers Room 2019-20 for her feature script, Them Girls. As part of this programme she developed her pilot, Your Place or Ours? Anna has written several short plays that have been performed in various theatres throughout London and the Edinburgh Fringe Festival.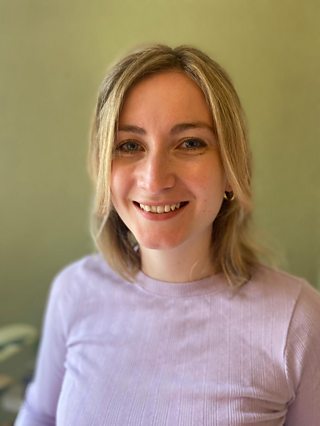 Abi Hynes
Abi Hynes graduated from Channel 4's 4Screenwriting Course in 2018. She is currently developing original TV drama projects with Kudos North and Sunnymarch, and she has written four episodes of new historical audio drama DARK HARBOUR for Audible, which will be out later this year. Her plays, which include MISTER STOKES: THE MAN-WOMAN OF MANCHESTER and BURNLEY'S LESBIAN LIBERATOR for LGBT History Month's Festival Theatre, have been performed in venues across the UK. She is also a prize-winning fiction writer: she won the Cambridge Short Story Prize in 2018, and her short stories have been widely published in print and online.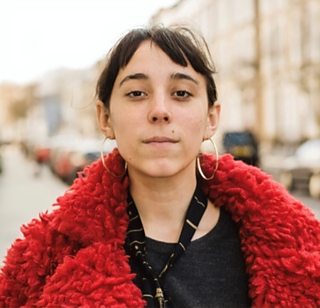 Siofra Dromgoole
Siofra Dromgoole has written three plays: Baby, What Blessings (Bunker, Edinburgh Fringe, Theatre503) Walk Swiftly and With Purpose (Edinburgh Fringe, Theatre503) and If It Didn't Matter (North Wall, Edinburgh Fringe.) She has a range of radio and screen projects in development. Her work is interested in coming-of-age, in the loosest sense of the term — what it is to come into new information, and how we assimilate it. (The loosest sense being one that's broad enough to accomodate a play about race and privilege, a film about intergenerational alcoholism, a Saturnalia performance exploring bodies and a book of poetry and painting about scarecrows.)
She has taken part in residencies workshops at North Wall Art Centre and Royal Court, works part-time in publishing and lives in London.