The 'Doctors' Shadow Scheme for writers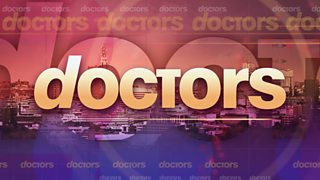 On-screen the camera is tight on Ripley, gleaming with sweat and righteous fury as she faces off against the alien Queen.
'Is there a reason why they're getting you to watch all these eighties action flicks?' my boyfriend asks, rummaging in the popcorn bowl. 'Not that I'm complaining.'
From behind a cushion I mumble something about structure, and we both turn back to the TV, chewing in sync.
Fast-forward a week, and there are no cushions to hide behind. Sat around the table at BBC Drama HQ are a bunch of intimidatingly smart and successful writers – and me. When our lovely mentors, Ros and Rachelle, ask us to introduce ourselves, I struggle not to feel like the class dunce. After all, my cohorts have written for theatre, radio, soaps; they're developing projects with everyone from CBeebies to Sky. Luckily they're also warm, funny, irreverent and thoughtful – like a stand-out Doctors episode, in fact.
But before we get to daytime drama, there's the small matter of those big-budget blockbusters. John Yorke, of Into the Woods fame, kicked things off with his 25 top tips for writers, illustrated with clips from Hollywood movies and vintage EastEnders (where he started his own epic BBC drama 'journey'). We should get our hooks in early. Be small to be big. Subvert expectations. I could tell you the rest but I'd have to kill you… with that smoking gun I planted in Act 1.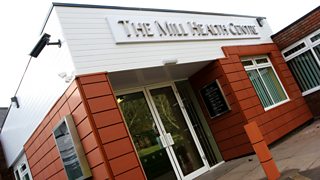 As someone who consistently falls asleep midway through Star Wars, I was a little apprehensive about the second half of the session, which was all about classic five-act movie structure. Luckily John was also reluctant to dwell too long in that galaxy far far away, despite some impassioned nerdery from my fellow writers. He also stressed the difference between the character arcs in film and in continuing drama. In a film your protagonist might be searching for redemption. On the small screen, they're more likely to be looking for a hairbrush. But it's still a primal story about making order out of chaos. Be ambitious, John urged.
Next day, series producer Peter Lloyd and veteran writer Claire Bennett also challenged us to dig deep. With its flexible structure and much-loved cast of regulars, Doctors is an amazing platform for writers to showcase their skills, and the team are looking for much more than 'disease of the day' plodders. They've done Shakespeare. They've done Austen. They've done Ann Summers parties. And now it's our turn to show what we can do... after a pilgrimage to the Birmingham studios to meet the indefatigable producers and script editors, and walk in the hallowed footsteps of Heston and co.
Now, as I'm embarking on my own trial script, it's really starting to sink in how much hard work, ingenuity and talent goes into every single episode. Five days a week. Forty-seven weeks a year.
For these shadow scripts, Peter has advised us to play it fairly straight. So, sadly, I've decided to keep my aliens-invade-Letherbridge pitch on hold – at least until I've worked out which of the regulars would take on the Ripley role. (I'm kidding. It'd obviously be Zara.)
May the force be with me.
Watch 'Doctors' on BBC iPlayer, meet the characters, see clips and photos on the Doctors website
Find out more about Tara Gladden
The Shadow Schemes for writers who are interested in writing for one of the BBC's Continuing Drama shows (EastEnders, Holby City, Casualty and Doctors) are run once a year for each show. They only accept applications via agents. Find out more