InterConnected: Feedback and Advice
A record 6803 scripts were submitted for our recent InterConnected opportunity, an amazing feat of creativity!
We'd like to say thank you to everyone who took the time to send in a script. From feedback we've received it seems that for a lot of people this was the first time that they had attempted this form of writing. Hopefully you found it a rewarding experience regardless of the outcome.
Of course, the more entries we have, the more disappointed writers there will be, as only a handful of scripts will make it into production. Unfortunately we're not able to provide individual feedback but below we have offered some insight into why certain scripts stood out from the nearly seven thousand other entries.
Rest assured for those that won't have made it through, we do realise just how tricky the brief was (short form piece, via video conference software, minimal production resources, responding to dramatic real life events)! We've been really impressed with how everyone rose to the creative challenge and it's been a privilege to read everyone's work.
See a listing of free-to-enter scriptwriting opportunities from the BBC and across the industry on our website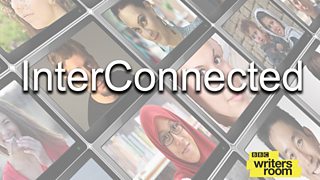 InterConnected - Feedback and Advice
For the InterConnected opportunity we were looking for original short-form scripts, between 5-10 minutes in length, whose 2-4 characters now find themselves in isolation, but connecting via video conferencing.
Brief
It was essential that scripts should be possible to film under the restraints imposed by the lockdown due to the Covid-19 pandemic. We found that many of the scripts we received hadn't carefully considered the brief and featured (for example) external locations, multiple characters shown simultaneously on the same webcam within the video conference call and action taking place outside the video conference call. Also many referenced events which were time-limited (for example shortages of toilet paper) and had already been overtaken by real-life events. However we didn't discount these without at first considering whether it would be possible to recast the action within the video-conferencing format or update the references.
Story
The main thing we were looking for was Story, Story, Story. In the end, although there were lots of lovely, relatable ideas, interesting characters and strong dialogue, the main reason for most scripts not making the cut was that not enough happened. We were looking for stories with characters with a problem to resolve, surprise, emotional shifts and with a change of some sort from the beginning to the end. Stories with a beginning, middle and end. Stories with a transformation, realisation, revelation...
Originality and Voice
It is important that your story should have something to say. Even in such a short amount of time it needs to demonstrate your voice - your unique take on life - and how you use the limitations of the brief to demonstrate that voice. A fresh and unusual idea always stands out. We received many variations on similar set-ups (first dates, confessions, counselling, relationships between different generations in the same family) so how can you make yours unique?
Characters
Compelling characters who we want to spend time with are important for any story, but even more than usual when there are limited visuals to engage people. Even giving your characters names rather than just 'Mum', 'Dad', 'Gran' demonstrates that you've thought about your character as a unique individual. It's also a good idea to avoid stereotypes according to age, gender etc. We read many scripts where older characters were struggling to master the technology of a video conference.
Dialogue
Tight and economical dialogue which is clever, emotional or funny makes the most of a short duration. To keep the audience's attention each line should have a function, whether that is to introduce a situation, fill out a character or move the story on in some way.
Structure and Short Form
Particularly for short-form, although it applies to all story-telling, it's advisable to concentrate on your story's opening and ending. A strong start, which hits the ground running and avoids lots of set-up, will hook people in. A surprising and satisfying finish means they are left with a positive feeling.
We'll let everyone know the outcome for their script as soon as possible so please keep an eye on your inbox (including your junk mail folder as sometimes our emails are redirected there automatically).
Explore more writing opportunities from the BBC and across the industry