The Northern Voices Writers 2020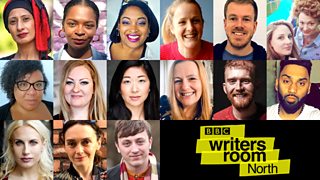 The Northern Voices Writers 2020
We're delighted to announce our BBC Writersroom Northern Voices for 2020. These 17 exceptional writers are embarking on a year-long development programme with expert masterclasses, pitching opportunities and introductions to an industry hungry for new and exciting talent.
The group will also deliver an original TV spec' script with the support of the BBC Writersroom North team and an experienced script editor.
The writers have all been carefully identified through BBC Writersroom open call opportunities, talent scouting and nominations from our partnerships with new writing organisations and theatres in the North of England.
Through Northern Voices, previous writers have successfully received BBC credits, agent representation and industry mentorship. The Northern development programme has a track record of identifying stand-out writers including Tony Schumacher who has recently been commissioned by BBC Two to write his first original series for television and Sharma Walfall who is writing an episode of NOUGHTS AND CROSSES for Mammoth Screen/BBC.
If you would like further information on any of the writers, please feel free to contact writersroom@bbc.co.uk or their agent.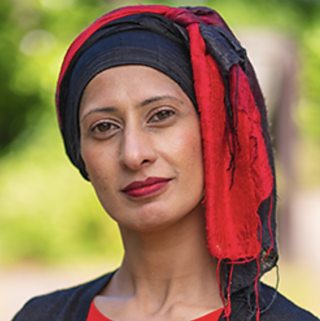 Taiba Amla
Taiba Amla
Originally from Lancashire, Taiba Amla is a writer based in West Yorkshire. In 2016 Taiba's first short screenplay was longlisted for Create 50's international film The Impact. She was selected for New Writing Norths talent lab Significant Ink and went on to win the 2018 Channel 4 & Northumbria University Northern Writers Award for TV Drama, mentored by Bonafide Films. Since then, Taiba has been selected to participate in the BFI Northern Exposure Short Film Script Lab and recently been commissioned by the BFI to develop her first feature film with Finite Productions. Taiba is also currently developing her first documentary with Producer Sarah Dunn.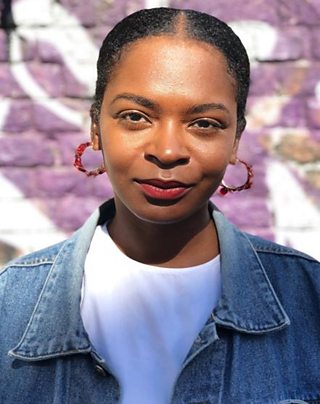 Gemma Bedeau
Gemma Bedeau
Gemma Bedeau is an emerging Scriptwriter and Comic writer from Leeds. Gemma was one of the winners of the Airplays radio play competition with Leeds Playhouse, Leeds College of Music and BBC Radio Leeds with her debut radio play Soon Come. Her Radio play The Ladies Room was performed and recorded for BBC Radio 3 at the 2019 Edinburgh Fringe. As a comic writer Gemma has written for the Eisner nominated Princeless comic series for Action Lab and her blaxploitation comic series Afroella landed her a Glyph Award nomination for best female character and features in the Museum of Uncut Funk.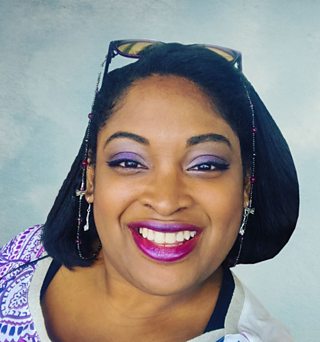 Leanna Benjamin
Leanna Benjamin
Leanna Benjamin is a Graeae Theatre Write to Play alumn and a West Yorkshire Playhouse Fuse writer. She is a passionate storyteller, performer, jewellery designer and human rights activist.
Leanna enjoys using her creativity to share stories that inspire, encourage and to provoke a change.
Leanna won first prize at the 2013 Ilkley Literature Festival for her hilarious monologue Sister Joy. Leanna performed her piece 'I Smile' at the West Yorkshire Playhouse in 2016, at WOW BRADFORD and at the Southbank centre as part of the WOW London festival.
Leanna completed the Graeae Theatre 'Write to Play,' playwright course in 2019 and is working on a new play about what really it's like to be an overcomer and challenging society's definition of disability.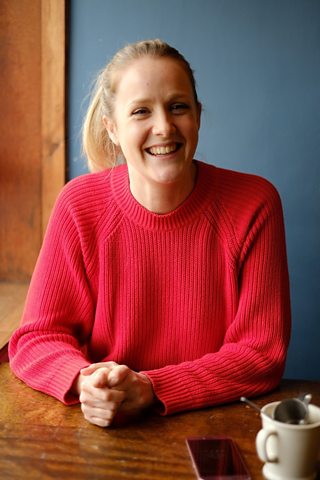 Ellen Brammar
Ellen Brammar
Ellen is a Hull-based writer and founding company member of Middle Child Theatre. Her theatre credits include, I HATE ALONE (2017) with Middle Child, WALK IN THE PARK (2019) with Back to Ours, TEN with Hull Truck Theatre (2019) and ORDINARY PEOPLE (2016) with Middle Child and Leeds Playhouse. She is currently writing a new show for Middle Child which is in the 'I have no idea what it is!' stage of development. She was longlisted for the BBC Comedy Script Room in 2016 with CULTURED and shortlisted in the same year for the CBBC sketch show, CLASS DISMISSED.
Over the past year, Ellen has mostly had a baby attached to her boob and is now excited to get back to writing and seeing what her sleep-deprived brain can create.
Agent: Dan Usztan at United Agents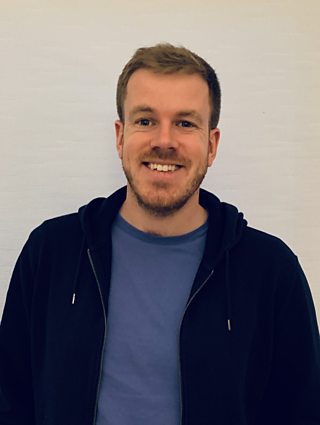 Malcolm Canvin
Malcolm Canvin
Malcolm is a writer living in Newcastle upon Tyne with his wife and daughter.
Born in Canada, he then studied in Scotland, worked in London and finally settled in the North East a few years ago.
Malcolm has written for several years; developing scripts for film, television and radio across both Comedy and Drama. He was long-listed for the BBC Writersroom Script Room for Comedy in 2019 and is very excited to have been selected for Northern Voices 2020.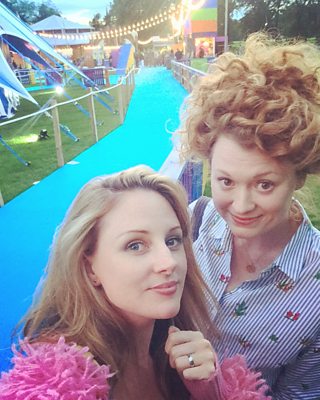 Sara Cocker and Léonie Higgins
Sara Cocker and Léonie Higgins
Sara Cocker and Léonie Higgins have been working together for seven years as two-thirds of Manchester's Eggs Collective: writer-performers making sharp, fun, culturally-observational work. With a background in cabaret-theatre, they have taken their live shows to the Edinburgh Fringe, Latitude Festival and Soho Theatre and across the UK in two national tours.
In 2017 they adapted their live show 'Get A Round' for BBC2's Performance Live strand, followed up by 'Smile Love It Might Never Happen', a mini-series for BBC iplayer. The shows were respectively nominated for Best Comedy Programme at The Royal Television Society NW Awards in 2018 and 2019.
Most recently, with support from The Space, they made a trio of mockumentary shorts, 'Amazing Men', presented online and on screen as part of HOME's Orbit Festival. They regularly collaborate with communities across the north of England to create performance shaped by people and place, including a show for Accrington Market, a parade for St Helens and a power ballad for Preston.
Agent: Kate Haldane at PBJ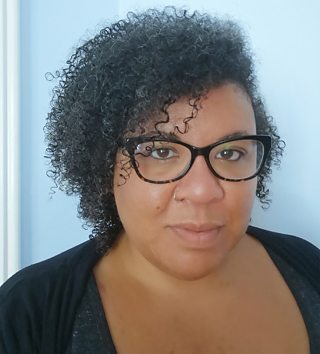 Olivia Hannah
Olivia Hannah
Olivia Hannah is a Newcastle-based playwright. She was a member of the 2017/2018 Royal Court Writers' Group (North), during which she wrote her first full-length play, Braids, which was longlisted for the 2018 Alfred Fagon Award for Best New Play. Braids will be performed as part of double bill at Live Theatre in April 2020. She was a 2018/2019 Associate Artist at Live Theatre in Newcastle where her short play Home for Christmas was performed as part of the Live Theatre Christmas Crackers show in December 2018. Her short play Michelle was performed at The Exchange in October 2019 as part of Workie Ticket Theatre Company's Women Warriors project, working with female veterans to share their experiences. She received an Early Development award from the BFI to write a treatment for the Braids feature and is currently working on the first draft of the screenplay.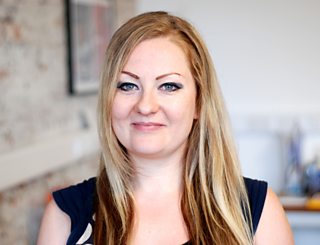 Kerry Kolbe
Kerry Kolbe
Born in rural Cumbria, Kerry's unconventional upbringing with artist parents was culturally rich but financially poor, so for a long time the idea of relying on writing for a living felt frivolous and terrifying to her. Instead, after studying psychology and working as a journalist, at age 25 Kerry set up a company with a friend, raising millions to set up a media centre and make films with under-represented residents of Barrow-in-Furness.
In 2013, Kerry directed the Oscar-qualifying short documentary The German Who Came to Tea and was a fellow of the Clore Leadership Programme. This led to a placement at Kudos Film and TV and she then spent three years at UCLA studying screenwriting before taking up a place at the National Film and Television School and she graduated with a Masters in Screenwriting in 2019. Kerry's script SWALLOW won the 2019 Cinestory Feature Fellowship and was finalist in numerous international competitions.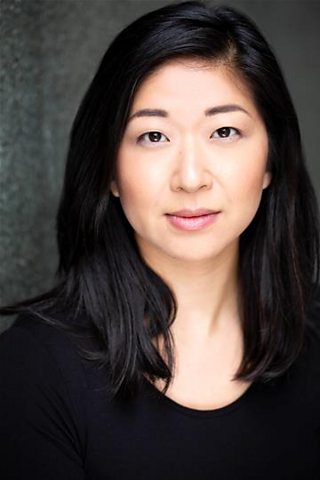 Houmi Miura
Houmi Miura
Manchester based Houmi is a Japanese British female writer, theatre-maker and actor. She trained in an MA in Professional Acting at ALRA North and has been making contemporary theatre in a variety of ways for 5 years. Houmi has previously produced and provided dramaturgical advice for JACK THE LAD at Hope Mill Theatre (2016).
In 2019, Houmi was awarded a Made at HOME grant, a SLATE commission and Arts Council funding to create her 1 woman show, IN THE BEGINNING WOMAN WAS THE SUN.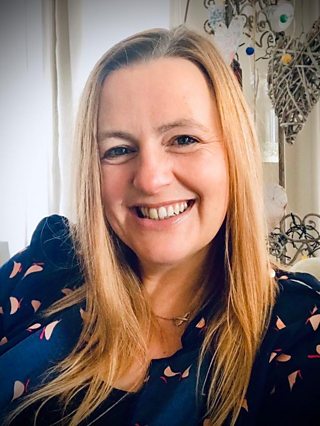 Sarah Nelson
Sarah Nelson
Sarah's first play Flatmates was selected for The National Students Drama Festival while she was a student at The Central School of Speech and Drama. She taught Drama for seven years before leaving to pursue writing and directing. She has worked with a variety of community organisations and Theatre companies. She is associate writer at the nationally renowned Oldham Theatre Workshop and Artistic Director of Big Umbrella Theatre Company for Adults with Learning Disabilities. She is a visiting lecturer at The Royal Central School of Speech and Drama and The University of Salford. She was the 2019 winner of the INSPIRE award for Women in Film, Art and Media and her play, 'Letter to Boddah' won a BOBBY award for Best at the fringe 2019. Recent credits include, 'The Secret of Christmas Eve', (Oldham Library) 'Prom' (Oldham Coliseum) 'Letter to Boddah' (Edinburgh Fringe). In 2016, she was commissioned to write and direct the opening of the new Odeon cinema in Oldham, a large scale outdoor performance, 'On The Shoulders of Giants'. She is currently directing Oldham Theatre Workshop's Actors House company, in their original piece 'Because Brian Cox says so'.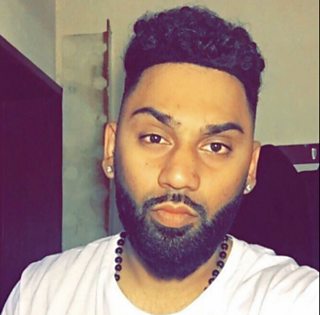 Samran Rathore
Samran Rathore
Samran Rathore is an actor, spoken word artist and playwright. He is co-artistic director of British Asian led theatre company Tribe Arts and his writing and poetry include stories of identity and belonging.
His mission is to elevate the British Asian and Muslim presence on television from current stereotypes in order to change societal perceptions as well as challenging cultural expectations.
He is currently working on an anthology with Peepal Tree Press to publish his poetry later this year.
He also holds a MA in Race and Resistance from the University of Leeds and a Law degree.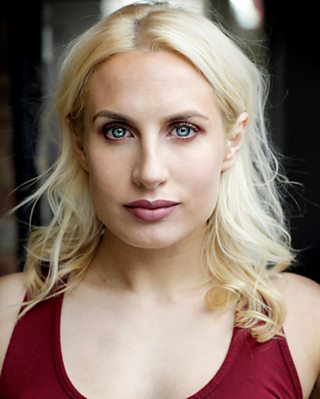 Kat Rose-Martin
Kat Rose-Martin
Kat was born and is based in Bradford working on a slate of projects and ideas across film, theatre and television. She made it to the final 4% of 2019 BBC Writersroom for Drama and was a finalist in BAFTA Rocliffe TV Drama.
Kat is the writer in Residence at Sneaky Experience. She has also worked with Out of Joint workshopping her play £1 Thursdays. She was commissioned by the Bronte Society for her co-written play Jane Hair and is currently working on a commissioned audio series with Audible as well as MyDG, an online Interactive series based on CBBC's The Dumping Ground.
Kat is currently on The Bank at Sheffield Theatres, a 14-strong cohort of writers, directors and producers who are supported and mentored by the theatres.
Kat is the inagural winner of the Kay Mellor Fellowship, giving her the unique opportunity to develop a stage play at Leeds Playhouse and a TV project at Rollem Productions.
Agent: Jennifer Thomas at United Agents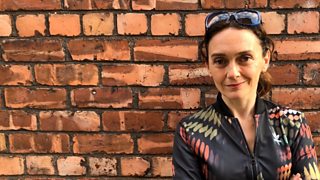 Eve Steele
Eve Steele
Eve is an award-winning writer and performer who has written several plays for radio and stage. Her most recently broadcast Radio 4 play, Torn, was a finalist for Best Single Drama, 2020 BBC Audio Drama Awards. Her latest 45 minute radio play, Grow, was recorded in January 2020 and is part of the series Fault Lines, narrated by Glenda Jackson. Eve has recently been commissioned by HOME to write a full length play for their main stage. She has also just been commissioned to write a full length show for Chester Storyhouse and Fallen Angels Dance Theatre. Eve grew up in Moss Side, Manchester, became involved in drugs and crime at a young age and is now clean, sober and (relatively) functional, with two children and a lot of stories to tell.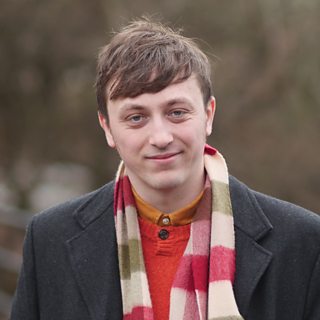 Jacob Welby
Jacob Welby
Jacob Welby is a Sheffield-adopted screenwriter and filmmaker. He is one-third of Hidden Picture Films, a production company specialising in the representation of hard-to-reach communities within the North.
Jacob's screenplays combine dark humour with genuine heart. His short radio play 'Bangers and Mash and Infidelity' won Script Yorkshire's radio play competition. His short (and very NSFW) animations reached mild viral fame and have been shown in international festivals.
He is currently co-directing a horror short about dealing with anxiety and writing a new feature length micro-budget film. His monologue 'The Dregs At The End Of The Night' is being performed at the Leeds Literary Festival in March.
When not writing in the third person, Jacob enjoys playing Dungeons and Dragons and taking dogs for walks.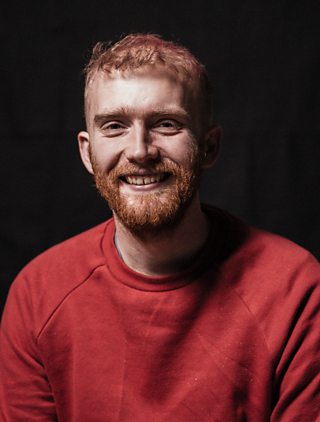 Joseph Willis
Joseph Willis
Born and currently living in Sheffield, Joseph has always written from a young age, inventing horror stories in his backyard after accidentally seeing 'Alien' when he was 5. Whilst at York University, he set up his own horror theatre company Danse Macabre Productions which was nominated for the Les Enfants Terribles Award 2018. Danse Macabre Productions also run the London Horror Festival Playwriting Competition; with the festival itself being co-produced by Joseph and the Artistic Director, Katy Danbury. Over the past 2 years, Joseph has begun to move into film, developing scripts with the BFI, FNA Digital, Kato Films and filmmakers Grandmas and Simon Dymond.
He is a Gemini, a vegan (not another one), a lover of Singin in the Rain and his style can be described as darkly humorous surrealist realism, as if David Cronenberg and Andrea Arnold had joined forces and decided to write a sitcom.