What's the collective noun for Writers?  One wag once told me it was a Whine, since whenever writers got together they invariably complained.  It's often a lonely business being a writer, sitting alone in a room with only your imagination for company, and the rest of the world at the end of an often silent phone or email.  You can't be surprised that once let out in public they have a shopping list of grievances nursed in solitude that they want to air.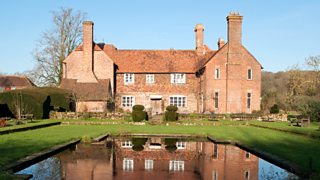 Photo courtesy of Commonwork (owner of Bore Place, the farm and conference centre)
The BBC has set up a number of Writers residential courses at Bore Place Farm, in deepest darkest Kent, as a way of addressing both their needs in generating new programme ideas, and also to enable Writers to learn from each other's practice and network.  I, along with ten other writers, recently attended a Radio Drama Residential in February.  We were told to come along with an idea for a returnable Radio 4 Series – 'our aim is to commission a series that will delight an audience'.  The possibility of work always acts as a powerful incentive, along with the promise of free food.  We met under the clock at Charing Cross Station, with Kate Rowland from the Writersroom and Jeremy Howe, Commissioning Editor for Radio Drama.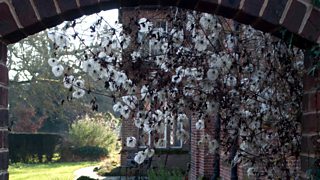 Photo courtesy of Commonwork
Bore Place Farm was built in the Sixteenth Century and currently boasts a Conference Centre as well as a working farm.  Although near Sevenoaks, it is in fact quite isolated – reinforcing a sense of seriousness about the four days we were there.  Radio Four wanted viable Series ideas – there were to be no distractions.
Of course there were plenty of distractions, but the sort that nuture creativity rather than hinder it.  The beautiful location, the wonderful and copious organic food, and most of all the amazing company.  Here were eleven experienced but very different Radio writers from all around the country – and we very quickly coalesced into a hugely supportive group.  This process was probably initiated by the immediate task we had to complete on our arrival on Monday – pitching an idea in front of the other writers to Jeremy Howe, who then gave immediate feedback.  Exposure of that kind does make for a kind of group solidarity.  I imagine it was done partly for that very purpose.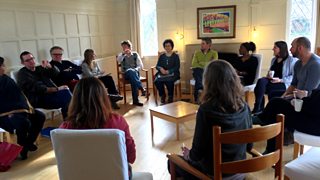 The writers discuss ideas.
The rest of the four days split into two distinct parts.  Sessions run by BBC Producers on subjects like 'One Line Pitches' and 'Returnable Characters', and Writing Time to work on that precious idea.  The advantage of the former was that we quickly understood the context in which we were writing and how to present our pitches to be as effective as possible.  The benefit of the latter was an immersion into a big conversation with other writers that may have started tentatively but quickly took on an energy of its own, fuelled by gales of laughter.  Left to our own devices in the evening, we gathered in the Living Room in front of a blazing fire, to play games, swap notes and just enjoy the rare privilege of writers talking directly to each other, about their craft, their experience, and their passion.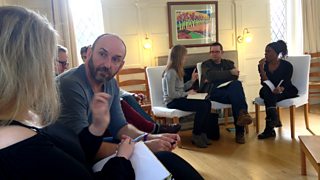 Nicholas and fellow writers workshop ideas.
Thursday came, and with it another Pitching session to Jeremy on our ideas.  We also pitched an Anthology idea, in which a series of plays would be written under a general theme.  This had been a specific task set us, and probably the most fascinating one for a group of writers working together.  Again this was done in public, but with so much more confidence this time.  Jeremy's feedback was a masterly exercise in suggesting ways to develop each idea whilst giving no indication as to what he might commission.  We were all told to submit the idea after which presumably decisions would be made.  Then a rushed lunch, taxis to the station and disappearing into London…
But for four days it wasn't a Whine of writers, oh no, it was something rather wonderful.  Okay, that will do.  A Wonderful of writers…